Humor
Best New Jokes: March 6, 2005
BEST JOKES OF THE WEEK…GUARANTEED
Love is not about finding the right person, but creating a right relationship.  It's not about how much love you have in the beginning but how much love you build till the end.
HISTORY LESSON
An older man wearing a stovepipe hat, a waistcoat, and a phony beard sat down at a bar and ordered a drink.
As the bartender set it down, he asked, "Going to a costume party?"
"Yeah," the man answered, "I'm supposed to come dressed as my love life."
"But you look like Abe Lincoln," protested the bartender.
"That's right, my last four scores were seven years ago."
---
DON'T BE TOO OPEN-MINDED
YOUR BRAINS COULD FALL OUT !!
---
OUT IN VEGAS
There are more churches in Las Vegas than casinos.
During Sunday services at the Offertory, some worshipers contribute casino chips as opposed to cash. Some are sharing their winnings – some are hoping to win.
Since there are so many casinos, the Catholic churches send all the chips into the diocese for sorting. Once sorted for the respective casino the chips belong to, one junior priest takes the chips and makes the rounds to the casinos turning chips into cash.
He is known as "The Chip-Monk".
---
I CALLED THE "INCONTINENCE HOTLINE"
THEY ASKED, "CAN YOU HOLD, PLEASE?"

---
EEK! I'VE GOT 19 YEARS TO LIVE!

I just learned I'd live to age 88. But do I really want to? And what must I give up to end up looking like Yoda? Learn the dilemma of old age, and while you're at it, how old you'll be when you croak.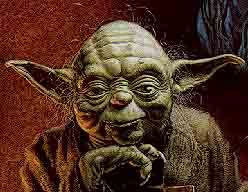 ---
RULES AT OUR HOUSE
 If you sleep on it …….  make it up.
If you drop it …………..   pick it up.
If you eat out of it ……  wash it.
If you spill it …………….  wipe it up.
 If you turn it on ……….   turn it off.
If you open it …………..   close it.
 If you move it ………….    put it back.
 If you break it ………….    repair it.
 If you empty it …………    fill it up.
 If it rings ………………….   answer it.
 
---
NY-QUIL: THE STUFFY, SNEEZY
WHY THE HECK IS THE ROOM SPINNING
MEDICINE.
---
HOW IT REALLY HAPPENED
Eve was sitting in a corner in the garden. "Lord, I have a problem."
"What's the problem, Eve?"
"I know that you created me and provided this beautiful garden and all of these wonderful animals, as well as that hilarious comedic snake, but I'm just not happy."
"And why is that Eve?"
"Lord, I am lonely, and I'm sick to death of apples."
"Well, Eve, in that case, I have a solution. I shall create man for you."
"Man? What is that Lord?"
"A flawed creature, with many bad traits. He'll lie, cheat and be vain; all in all, he'll give you a hard time. But he'll be bigger, faster, and will like to hunt and kill things. I'll create him in such a way that he will satisfy your physical needs.
He will be witless and will revel in childish things like fighting and kicking a ball about. He won't be as smart as you, so he will also need your advice to think properly."
"Sounds great," says Eve, with ironically raised eyebrows, "but what's the catch Lord?"
"Well, you can have him on one condition."
"And what's that Lord? "
"As I said, he'll be proud, arrogant and self-admiring, so you'll have to let him believe that I made him first.
And it will have to be our little secret, you know, woman to woman."
---
IF IT WEREN'T FOR MARRIAGE
MEN WOULD GO THROUGH LIFE THINKING
THEY HAD NO FAULTS AT ALL.

---
FOR YOU GOLFERS
Last summer Ed met a woman while on vacation and fell head over heels in love with her. On the last night of his vacation, the two of them went to dinner and had a serious talk about how they would continue the relationship. "It's only fair to warn you, I'm a total golf nut," Ed said to his lady friend. "I eat, sleep and breathe golf, so if that's a problem, you'd better say so now."
"Well, if we're being honest with each other, here goes," she replied. "I'm a hooker."
"I see, Ed replied, and was quiet for a moment.
Then he added, "You know, it's probably because you're not keeping your wrists straight when you tee off."
---
DO NOT FOLLOW WHERE THE PATH MAY LEAD.  
GO INSTEAD WHERE THERE IS NO PATH
               AND LEAVE A TRAIL                      
---
DEFINITIONS
1. THINGY (thing-ee) n.
a. female……..Any part under a car's hood.
b. male……….The strap fastener on a woman's bra.

2. VULNERABLE (vul-ne-ra-bel) adj.
a. female……..Fully opening up one's self emotionally to another.
b. male……….Playing any sport without a "cup".
3. COMMUNICATION (ko-myoo-ni-kay-shon) n.
a. female…….The open sharing of thoughts and feelings with one's partner.
b. male………Scratching out a note before suddenly taking off for a weekend with the boys.
4. BUTT (but) n.
a. female…….The body part that every item of clothing manufactured makes "look bigger."
b. male………What you slap when someone's scored a touchdown, homerun or goal. Also good for mooning.
5. COMMITMENT (ko-mit-ment) n
a. female…….A desire to get married and raise a family.
b. male………Not trying to pick up other women while out with one's girlfriend.
6. ENTERTAINMENT (en-ter-tayn-ment) n.
a. female…….A good movie, concert, play or book.
b. male………Anything that can be done while drinking.

7. FLATULENCE (flach-u-lens) n.
a. female…….An embarrassing by-product of digestion.
b. male………An endless source of entertainment, self-expression and male bonding.
8. MAKING LOVE (may-king luv) n.
a. female…….The greatest expression of intimacy a couple can achieve.
b. male………Call it whatever you want just as long as we end up in bed.
9. REMOTE CONTROL (ri-moht kon-trohl) n.
a. female…….A device for changing from one TV channel to another.
b. male………A device for scanning through all 175 channels every 2 1/2 minutes
---
LIFE MAY NOT BE THE PARTY WE HOPED FOR,
BUT WHILE WE ARE HERE
WE MIGHT AS WELL DANCE.

---
STTTUTTERRRRING

Joe walks into the doctor's office and says, "Ddddoc, I've bbeen stttutering ffor yyyears, and IIII'm tttired of it. Cccan yyyou hehehelp me?"
The doc says, "Well, I'll have to examine you to see what's going on." So he examines him, and says, "Well I think I know what the problem is.
The guy says, "Wwwell wwwhat is it, ddoc?
Doc says, "Well, it's your penis, it's about a foot long and all the down pressure is putting strain on your vocal cords.
Guy says, "Wwwat cccan we ddo?"
Doc says, "Well, I can cut it off and transplant a shorter one."
Guy says, "Dddo it!"
The guy has the operation and three weeks later, he comes back into the doctor's office and says, "Doc, you solved the problem and I don't stutter anymore, but I've only had sex once in the past three weeks. My wife doesn't like it anymore. She liked it with my long one. I don't care if I have to stutter, I want you to put my long one back on."
The doc says, "Nnnnope. A ddddeal's a ddddeal!!!"
---
SUCCESS IS TO BE MEASURED NOT SO MUCH
BY THE POSITION ONE HAS REACHED IN LIFE,
AS BY THE OBSTACLES HE OR SHE HAS OVERCOME
WHILE TRYING TO SUCCEED.

---
RELIGIOUS ICONS
While teaching children about world religions, a teacher asked her students to bring a symbol of their family's faith to class. The next day, she asked each student to come forward and share the symbol with the class.
The 1st child said, "I'm Muslim, and this is my prayer rug."
The 2nd child said, "I'm Jewish, and this is my family's menorah."
The 3rd child said, "I'm Roman Catholic, and this is my Mom's rosary."
The 4th child said, "I'm Greek Orthodox, and this is an icon of my patron saint."
The 5th child said, "I'm Southern Baptist, and this is my casserole dish."
---
IT'S THE KIND OF CAR YOU HAVE TO KEEP MOVING.
THE MINUTE YOU STOP,
PEOPLE THINK IT'S AN ACCIDENT.
---
LAMENTATIONS
A few days ago I was tooling along through a neighborhood on my wheel chair when I noticed a young boy sitting on the retaining wall in front of his house, crying as if his heart was breaking.
I pulled alongside the youngster and asked, "Son, what's the matter? Why are you crying so?"
"I'm… cry… crying 'cause I can't do what my 20-year-old-brother does," he said.
So I sat there and cried with him.
---
NEVER LAUGH AT ANYONE ELSE'S DREAM.
 PEOPLE WHO DON'T HAVE DREAMS
DON'T HAVE MUCH.

---
WEEKS SINCE OUR LAST FROG JOKE
An older gentleman was walking across a damp meadow when he heard a female voice say, "Sir, I would like to ask a great favor of you."
He looked around and saw only a frog sitting on a grass pod. "I must be going nuts," he thought, "There's no one here."
The voice then said, "Please, sir. Please help me."
Again all he saw was the frog which was looking straight at him. "Who said that?" he asked rather loudly.
"I did, sir. I'm the frog. I was a beautiful 19-year-old princess but a witch put a spell on me. Please help me."
The old man picked up the frog and held it in his hand. "How can I help you?" he asked.
"The only thing that will break the spell is to have a man kiss me in the mouth. Please do it for me, and then I will again turn into a beautiful, sexy, princess and I will really make you feel young again. I will make great love to you."
The man closed his hand about the frog and stuffed it into his pocket.
"At my age," he said, "I'd rather have a talking frog."
---
IF YOU FIND SOMETHING YOU REALLY LIKE
BUY A LIFETIME SUPPLY
BECAUSE THEY WILL STOP MAKING IT.
---
PRE-SPELLCHECK

I cdnuolt blveiee taht I cluod aulaclty uesdnatnrd waht I was rdgnieg The phaonmneal pweor of the hmuan mnid.
Aoccdrnig to a rscheearch at Cmabrigde Uinervtisy, it deosn1t mttaer in waht oredr the ltteers in a wrod are, the olny iprmoatnt tihng is taht the frist and lsat ltteer be in the rghit pclae.
The rset can be a taotl mses and you can sitll raed it wouthit a porbelm. Tihs is bcuseae the huamn mnid deos not raed ervey lteter by istlef, but the wrod as a wlohe.
Amzanig huh? yaeh and I awlyas thought slpeling was ipmorantt.
---
MAKING A SMOKING SECTION IN A RESTAURANT
IS LIKE PUTTING A PEEING SECTION IN A SWIMMING POOL
---
THIS WEEK'S BEST BLONDE JOKE

Amy, a city girl, married a farmer.
One morning, on his way out to the fields, the farmer said to Amy, "The artificial insemination man is  coming over to impregnate one of our cows today.
"I drove a nail into the  two-by-four just above the cow's stall in the barn. You show him where the cow is when he gets here, okay?"
The artificial insemination man arrived and Amy took him down to  the barn. They walked along long row of cows and when she saw  the nail, she said, "This is the one.This one right here."  
Terribly impressed by what he thought just might be another ditzy blonde, the man asked, "How did you  know this is the cow to be bred?"
"That's  simple. By the nail over her stall," Amy explained.
Then the man asked,  "What's the nail for?"
"I guess it's to hang your pants on."
---
REMEMBER, GROWING OLDER IS MANDATORY
GROWING UP IS OPTIONAL.
---
SUDDENLY SENIOR TIP OF THE WEEK
Here's a list of things that EVERYONE should have written down somewhere in case they have a medical emergency — keeping one list at home and one in your wallet is a good idea.  It can make the difference in getting quick, appropriate medical care, especially when the patient cannot answer questions and the family is too distraught to give the information.
– Name, address
– DOB
– SSN
– Weight (used for drug dosages)
– Insurance info
– Doctor's name/preferred medical facility
– Allergies (especially to antibiotics, painkillers, latex)
– Current medical problems/serious past medical problems
– Current medications (include strength and dosage)
– Emergency contact person and phone number
– Anything you wear such as contact lenses, prosthetic limbs, false teeth/eyes, pacemaker, etc.
Also, people taking multiple medications are often under the care of more than one physician.  It's very important that they make sure each and every doctor is kept informed of what medications…prescription AND over-the-counter AND herbal…they take on a daily basis.  
Patients can have serious medical emergencies due to taking multiple doses of the same medication (often one was brand-name, the other generic, prescribed by different docs, so the patient didn't realize they were taking double the same thing!), or due to an interaction of medications.
---
Send these jokes to like-minded friends.
Simply "Redirect," "Forward,"
or copy, then paste it into an e-mail.
About
This top-ranked site now has over 4,000 pages of humor, nostalgia, senior advocacy and useful information for seniors 50+. Updates weekly!
The daily e-zine for everyone over 50 who feels way too young to be old.
"...the perfect mix of Andy Rooney, Dave Barry, and Garrison Keilor, combining knee-slapping humor with useful information and genuine compassion."
Retired.com
"Thousands look to and trust Suddenly Senior. Other Websites pale in comparison to the real-life, intimate look into senior lives. What sets apart Suddenly Senior is its blistering honesty and its incomparable encouragement. Millions need guidance."
Suzette Martinez Standring
"Best Senior Site ever on the Web! Great, up-to-date information on how seniors can save money on drugs. Wonderful nostalgia. Hard-hitting senior advocacy pieces that get read in high places. Wonderful humor. It's all at Suddenly Senior."
Alexa.com
KUDOS
Now read by 3.1 million in 83 newspapers from Florida's St. Petersburg Times to the Mumbai, India News.