Resources
Best Senior Websites on the Internet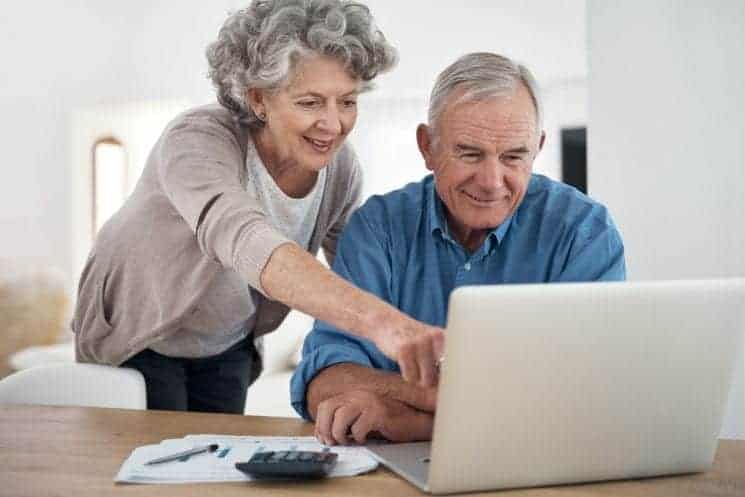 Enjoy our collection of the best senior websites on the Internet. Keep posted for updates and email us any that we missed.
The next generation of older Americans is likely to make a much bigger contribution to the economy than conventional wisdom would have you believe. If society can tap into seniors' capabilities, employers will benefit, growth and living standards will rise, and the financing woes of Medicare and Social Security will be easier to solve.

– Business Week, cover story, June 27, 2005
Suddenly Senior's Best Senior Websites: Part One
A site that offers disabled travelers a great resource for finding good accessible travel information.
AARP Working Options: A Place for Mature Workers
The place to go when you're unemployed and looking. Here's help with everything from writing a new resume to turning your passion into a business. A good and current discussion board, useful links page.
ALSO OF INTEREST TO SENIOR JOB SEEKERS…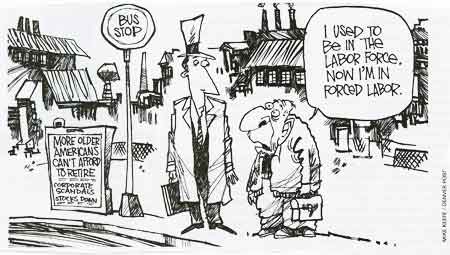 AND MORE…
This government site is of special interest as it has an easily navigated presentation on diseases like Alzheimer's, arthritis, and diabetes.
Another alternative to AARP is the National Committee to Preserve Social Security and Medicare. Ten G Street, Suite 600 Washington, D.C. 20002-4317 1800 966 1935. $10 annual. National. About 5 million members.
Alternative News
With so much of today's news filtered through the limited viewpoints of huge corporations, the following often give readers a refreshingly different take. TruthOut, one of the best websites to see what's really happening; AlterNet, top stories from the independent news & syndication service; U.S. Politics Today is a great place for progressive thinkers. Retired Americans.
Mad Kane, humor columnist; The Rational Radical, radical short takes about politics and culture; CounterPunch; Wonkette; and Talking Points Memo

Bargains for Suddenly Senior Comparison Shoppers

Here are some of the price comparison websites, many of which will search the Internet for the cheapest price on whatever it is you want to buy.
A free, easy-to-use service that identifies federal and state assistance programs for older Americans. Enter information about your financial situation into an online questionnaire. Then, BenefitsCheckUp explains what benefit programs you may be eligible for and how to apply for them. Completely confidential. Recommended by Suddenly Senior readers.
This site helps seniors who have much of their assets in interest-bearing funds, to make the most of their money. Just started a year ago, the site has really picked up momentum over the last few months, as rates have gone up. That's because it is dedicated to being THE FIRST place on the Web to post the very latest savings account interest rates and rates for other cash-equivalent accounts.
Warns against scams targeting seniors. Shopping tips. Tips for wise giving.
BLOGGING FOR FUN!
Basically, a Blog is a weblog that's updated regularly, sometimes daily, with the most recent entry posted at the top. Usually, there's a calendar on the right-hand side of the page where you can click on past dates to read older entries. Thousands of seniors have them — to let the family know what they're doing, to sound off to the world about what's happening out there and what they think about it.
Here are some software websites that are helpful:
Blogger: Owned by Google. If you'd like to test the "blogging waters", this free service makes it a snap to set up your first Blog. Easy to register and you can start posting immediately. If you download Google's latest toolbar, you'll find a Blogger button included, which makes it easy to add websites to your Blog with one click as you surf the Web.
TypePad: A very powerful hosted blogging service with a rich set of features. A basic weblog, including the ability to display images and enable comments, will run you $4.95 a month. If you register for a year, you'll save almost $10.00 in fees. If you need more features, there's a Plus account for $8.95 a month or Pro.
What would a seniors' list of websites be without some good old-fashioned music? Oregonian Buck Howdy has a great voice and a funny Website. Check it out and you'll hear good, wholesome music from "Don't Fence Me In" to "Alley Oop."
BuzzFlash, out of Chicago, provides headlines, news, and commentary for a geographically-diverse, politically-savvy, pro-democracy, anti-hypocrisy web audience, reaching 3.5 million visitors a month and growing.

These websites offer highly discounted prescription medications filled in Canada to citizens of the United States. Many seniors are able to save hundreds of dollars a month.
Also, the CAREGIVER'S BILL OF RIGHTS is the perfect gift for every overworked caregiver you know. So many never think of themselves. This gives them permission. Suitable for framing.
CHECKING UP ON CONGRESS
See what your Congressman takes in legal bribes:
http://www.opensecrets.org/elections/
See how your Congressman voted: https://www.congress.org/
Holding Power Accountable: https://www.commoncause.org/
National Taxpayers Union: https://www.ntu.org/

What you pay for Congress: http://www.pbs.org/now/politics/congbenefits.html

Find and e-mail your officials in both Federal and State governments: http://capwiz.com/thehill/home
Perhaps the best place on the Internet to learn the truth about what's going on, stuff you won't see elsewhere. Subscribe!
COMPLAINTS!
In this day of no discernible "customer service," it helps to know how to complain. And to whom. Those websites that we had linked in the early days, unfortunately, have disappeared. The Better Business Bureau used to be a big help; I've been disappointed with them lately. CallForAction if you want to get ABC News TV station involved.
Problems with your health insurance provider?
Patient Advocate Foundation will help empower you.
COMPUTER STUFF

If you're lucky enough to be a Macintosh senior, like me, I'm told DealMac.com is a good place to shop.
Also, Tips for the Awkward Age of Computing from Microsoft discusses the effects of age-related difficulties with vision, hearing, and dexterity. Excellent if you're having any problems.
DATING

PlentyOfFish.com is a completely free site, where you can post your profile, search for others, and contact them directly. It also has forums with dating advice. Not the prettiest or flashiest site, it does have a very large membership, so the chances of finding someone compatible in your area is good.
OKcupid.com is a completely free site, where you can post your profile, search for others, and contact them directly. It's a visually attractive site, it offers the member the ability to answer questions and take tests to improve your "match-ability".
AVOIDING TELEMARKETERS
Tired of telemarketers? Registering your telephone number with the National "Do Not Call" Registry will stop most telemarketing calls. You may register with the "Do Not Call" Registry online at DoNotCall.gov or by telephone at 1.888.382.1222 or 1.866.290.4236 (TTY). Once you register your telephone number(s) with the Federal Trade Commission (FTC), it will take 31 days for the updated list to be circulated before you notice a reduction in telemarketing calls. Unfortunately, telephone calls from political organizations, charities, telephone surveyors or companies with which you have an existing business relationship are exempt from the FTC's enforcement activities.
DRUG ADVICE/ DRUG CARDS
Various drug store chains and pharmaceutical companies are now providing discount drug cards for those seniors without any insurance for prescribed medicines. Much of this is in flux right now (May 2007).
PATIENT ASSISTANT PROGRAMS ARE BEST SEEN AT SUDDENLY SENIOR'S DRUG ASSISTANCE PAGE.
For generic drugs, compare Costco with all others. I find them far cheaper, often a third or less of what Walgreen's charges. Also, look at Physician.com for inexpensive generics and good health and medical information.
Pill Identification It can be hard to identify a pill if you've lost the container. Pillbox, from the National Library of Medicine, can help you quickly and easily identify unknown pills. Search by shape, color, size, and more. Once you've identified the pill, you can also find drug information and labels.
Veterans will find lots of good information about VA eligibility, etc. at VA Health Benefits & Services.
RxList features what one pharmacist wrote to me "a wealth of information about the drugs readers take."
Can't afford medication? Check out NeedyMeds
NeedyMeds is a national non-profit that has information on programs that help people who can't afford their medications and health care costs. The site data on over 5000 programs and over 10,000 free/low-cost/sliding-scale clinics. They also offer a free drug discount card that's accepted at over 60,000 pharmacies. The card offers a discount ranging from nothing to 80% on prescription drugs, over-the-counter drugs, and medical supplies when written on a prescription form, and pet prescription drugs purchased at a pharmacy.
A good resource for estate planning, Medicare and Medicaid, long-term care, and other elder law issues.
E-MAIL ADDRESSES
Also called Green Thumb. The oldest government employment, training, and community service program for disadvantaged mature Americans. Over the last three decades, nearly half a million low-income older workers have participated in, and been helped by, the program. They say that more than one-third of their participants, as a result of their experience on Green Thumb community service
Seniors are the media's biggest fans. We read, care, and believe, perhaps too much. FAIR, the national media watch group, has been offering well-documented criticism of media bias and censorship since 1986. A good place to go at least once a month to see just how accurate Corporate Media is handling the news.
Touted by the Wall Street Journal as seniors' favorite genealogy site, who better to learn from and listen to than the Mormons, keepers of this place.
FAMILY WEBSITES
So many Suddenly Senior reader's families now have their own unique websites, it's time we recognized them.
Starting with Dee Mattia's Mattia Family Website, complete with an ongoing poetry competition.
Links to government-sponsored services and organizations of interest to seniors. A good place to start any federal government search.
So many of us seniors are on a fixed income. The Journal of Fixed Income provides technical, sophisticated research in bonds: mortgage-backed securities, high yield bonds, futures and options, municipal and global bonds, corporate and asset-backed securities. Industry experts offer penetrating analysis on fixed income structuring, asset allocation, performance measurement, risk management, and more.
Recommended by readers for readers who need to get organized around the house and get rid of clutter. Very funny and useful.
"Devoted to Internet literacy and access for the paper generation." Here is a simplified version of the Medicare discount-drug-card sign-up.
GOOGLE (Search Engines)
Considered by most to be the best search engine on the Web, certainly the place to start any search. Also, get addresses and phone numbers by typing in the phonebook: (person's name and two-letter state code). For stock prices, write stock: (symbol). On Aug. 18, 2003, The Wall Street Journal recommended that Teoma, or Ask Jeeves, find communities, which is actually better than Google's model.
Here are a couple more: Wikipedia is an online encyclopedia, the work of 6,000 volunteers covering a huge range of subjects. Answers.com is a good place for information.
Searching for how the President is doing in the polls? Here are all the polls showing the ups and downs of people and events.
A guide to finding just about everything on the Internet a grandma or grandpa could want, from apparel to wine. Also helpful stuff on how to stretch your dollars, free catalogs, inspirational tales.
OTHER INTERESTING GRANDPARENTING WEBSITES:
Articles, gift ideas, and interactive forum are at AARP's Family & Friends Information Center;
Doris Haddock, alias Granny D, is the 93-year-old retired secretary from New Hampshire who walked 3,200 miles across the country in 1999-2000 to bring attention to the need for campaign finance reform. A true American hero. Her site is a "must-read" for patriots.
Travel advice for seniors. Provides free weekly magazine articles on grandchildren, alternative healthcare, sexuality, relationships, unusual travel opportunities, personality profiles with people like Ann Landers, Walter Cronkite, and BB King, healthful recipes, finance, and more. "Serving savvy seniors since 1995."
Reader Lynn Rousseau suggests this very useful site for the hard of hearing, their spouses, and friends. As Lynn says, "It is a National non-profit organization based out of Bethesda, MA. and there are chapters in Canada too! The hardest part of this organization is that many people still do not know about it even though it has been around for 21 years! Hearing loss is an invisible "condition" (I refuse to call it handicap). and visual means is the best way to get communication across."
DRUG SIDE EFFECTS
Public Citizen's searchable online drug database providing comprehensive information on 538 prescription drugs and warns of 181 that are unsafe or ineffective.
HEALTH-GENERAL
Here is a new (2012) place for senior citizens to find information on the Web about diseases and disorders of older adults. "Aging in the Know: Your Gateway to Health and Aging Resources on the Web" is based on the professional education programs of the American Geriatric Society.
Get doctor ratings for a nominal charge at Health Grades Inc. Hospital ratings are done by Medicare and posted here. Also, LeapFrog Group, an employer coalition, rates hospitals on safety measures, such as using procedures that prevent medical mistakes.
Information and products for a healthier life. Rated #1 health content site and #1 online pharmacy by Gomez Web Star. Includes up-to-date health news, library, fitness and nutrition advice, drug and herb info, and online drugstore.
And Dr. David Williams Recommended by several Suddenly Senior readers, this informative site is about prevention and alternative methods for good health. As one reader said, "I believe the only cure for the terrible cost of pharmaceuticals is the gradual replacement of them with alternative methods." Check out Hugh Mann, The Patient-Doctor, too. It's a health education website that clarifies and simplifies health in a new way.
Homes and Communities / HUD.GOV
Looking for housing options for yourself, an aging parent, relative, or friend? Do some research first to determine what kind of assistance or living arrangement you need; what your health insurance might cover; and what you can afford. Then check here for financial assistance resources and guides for making the right choice. Talk to a HUD-approved housing counselor if you have questions about your situation.
Assisted Living is a type of elderly care that offers a level of attention and independence between those offered by nursing homes (which land on the higher end of the spectrum) and independent living (which would fall on the lower end).
HOSPICE, PREPARING FOR DEATH
We hate talking about it. But every one of us needs to know some of this sooner or later. The Hospice Foundation of America has many resources including enabling you to locate a hospice. For resources for end-of-life healthcare issues, including the establishment of health care proxies and advance directives, check these out: US Living Will Registry; Cornell Medical College Div. of Medical Ethics;
This tool provides you with information on how well the hospitals in your area care for all their adult patients with various medical conditions. This information will help you compare the quality of care hospitals provide. Or call 1-800.633.4227.
The Web's Source for Humor. Over 10,000 Jokes And Pics. The Web's Largest Interactive Humor Community.
I hate to encourage more flotsam on the Internet seas, but this site is very popular with seniors as it allows you to embellish your e-mail with all sorts of animation. Cute. Windows only
Myeloma is literally an "oma," or tumor, involving the "myelo," or blood-producing cells in the bone marrow. The cells that are affected are plasma cells (a type of white blood cell), which are our antibody- (immunoglobulin-) producing cells. A malignant or cancerous plasma cell is called a myeloma cell. Myeloma is called "multiple" since there are frequently multiple patches or areas in the bones where tumors or lesions have developed. A single lesion is called a solitary plasmacytoma.
Knowledge is power! Learning all you can about myeloma will empower you to make intelligent treatment choices. Until there is a cure, there is the IMF.
INVESTING
A decent retirement planning information source featuring financial articles, investment commentary, retirement advice, and more.
ICAA focuses exclusively on active aging, embracing the aging wellness movement. Headquartered in Vancouver, the site gives its readers the research, education, and tools to excel.
Iraq War

Where do we begin? Maybe with the 3,910 Americans killed in the war as of January 7, 2008. And let's not forget the thousands of US wounded in action.
If you feel this war is a mistake, look at Veterans for Peace, The GI Rights Hotline at 1/800.394.9544, Vietnam Veterans Against the War, and Veterans for Common Sense.
---
Suddenly Senior's Best Senior Websites: Part Two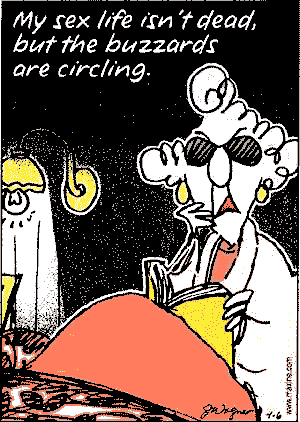 Old Time Radio Programs and Movies section
The site has all 1,399 episodes of CBS Radio Mystery Theater episodes which you can listen to, download as well as searchable by plots, actors, and writers.
Articles from the various sites cover a wide range of topics: the world's biggest turkey and largest hailstones, computer-generated anagrams, mysterious lights in Texas and Queensland, 15 towns named Rugby, Global English, and how to cultivate an herb said to ease arthritic pains. Awards the prestigious Graypow Award, of which Suddenly Senior was a recipient.
LIVING WILL FORMS AND REGISTRATION
Download LIVING WILL (and healthcare surrogate) FORM
Everyone should have a living will to make certain your wishes are fulfilled when you're incapacitated. This form, while compiled especially for Florida citizens, will at least make clear your wishes in other states. Very important!
Documents, which vary by state, also can be obtained online and from various organizations:
Partnership for Caring provides specific advance directive forms for each state at www.partnershipforcaring.org.
Aging With Dignity offers details about getting its "Five Wishes" document ($5 for one, less for multiple copies) toll-free at (888) 594-7437 or on the Web at www.agingwithdignity.org. The document, which is valid in 35 states, including Florida, is easier for most people to understand than the state documents. It is more personal, offering in layman's terms the opportunity, to specify how comfortable you want to be, how you define life support, even how you want to be treated: Would you like visitors from a church? Music in the room? Your bedside surrounded by pictures?
The U.S. Living Will Registry (https://www.usacpr.net/) offers a similar service. Both companies provide links to basic state forms and where to get information but will accept and scan into their computer whatever documents are provided.
Long-Distance and International Calling
Pingo is an easy-to-use calling card for use on domestic and international calls to over 200 countries. If you call from your home or cell phone, you can bypass the need to enter long PIN numbers (just register up to 10 numbers you typically call from). Just dial the Pingo 800 number, then when they answer, dial your desired phone number. Rates are very cheap, check their website for rates to your favorite long-distance friends and relatives. It's ideal for seniors on a budget who don't want to pay their local phone company monthly for a long-distance plan. It also gets around restrictions on calling international numbers from mobile phones.
On vacation? You can also use Pingo to call home from foreign countries. Buy and recharge it over the web at any time. The voice quality is good.
Suddenly Senior staff has been using this service to call the UK weekly for several years with no complaints.
Long Term Disability Claim Information
ElderCare Publishing Co. has put together an ebook on filing Long Term Disability claims titled, "A Consumer's Disability Insurance Guide" giving consumers professional guidance to qualify for the disability benefits to which they are entitled. Cost: $30.
Look out!
Scams aren't fun. At this Consumer Reports site, you'll find links to other sites, offering advice and well-researched content such as how the online hotel booking business works.
Magazine Rack
magatopia.com has a senior life section of articles to enjoy.
Maggie Van Ostrand
Maggie, my friend and fellow member of the National Society of Newspaper Columnists, adds humor to aging, and then some. See why Tim Bete, director, Erma Bombeck Writers' Workshop, says, "I get calls from telemarketers. Maggie gets calls from Andy Rooney. It just doesn't seem fair."
Medicare.gov — The Official US Government Site
This official site provides information on health plans, nursing homes, Medigap policies, contacts, and Medicare activities in your area. Also, Medicare Basics, information on coverage, eligibility, enrollment, your Medicare card, replacement card ordering, address changes, and help with health care costs.
Your guide through the Medicare maze. Medicare Rights Center (MRC) is the largest independent source of Medicare information and assistance in the United States. Founded in 1989, MRC helps older adults and people with disabilities get high-quality, affordable health care. Free newsletter.
This Kaiser Family Foundation reference library has been updated to include the latest data and research on Medicaid enrollment, financing, state waivers, and access to care. The library also includes recent analyses on the impact of the new Medicare prescription drug benefit on Medicaid and current proposals to restructure the Medicaid program.
Memory Zine
The latest memory-loss research, along with games to improve memory. Memory Zine is home to Practical Memory Institute, leading research experts in memory improvement and memory health & fitness.
Microsoft Tips for Seniors with Impairments
Offers tips on customizing various Microsoft products for seniors with vision, hearing, or other impairments. Free newsletter.
Educational resource with extensive articles on wheelchairs, scooters, accessories, wheelchair sports, disabled travel, transportation, and other mobility aids to enhance the lives of individuals of all ages who need mobility assistance.
MONEY $$$$$
Many of us seniors have stocks and other investments we keep track of. Some of the best places to do this are CNNmoney, Quicken (especially if you keep your records in their program), and MarketWatch, Also, in this age of low-interest returns, check informa to track money market funds for the best rates available. Bankrate.com tracks savings accounts, mortgages, and credit cards.
Kiplinger's Retirement Report [Dec. 2003] suggested that we can all profit by plugging into insiders' stock moves. From the SEC's home page at www.sec.gov, click on "Search for Company Filings. Under "General Purpose Searches," click on "Companies and Other Filers." In the search box, type the name of the company and look for Form 4. At Yahoo! Finance, type in the ticker symbol and click on "Insider Transactions.
This site provides guidance for seniors and family members on issues relating to mortgages and reverse mortgages, and includes a number of useful links.
Here's where you can create your own family website in just three minutes, or so they say. Free family tree software, too.
North American Mature Publishers Association
A non-profit association for publishers of local/regional senior publications, NAMPA was founded in 1994 to provide mature market publishers with regional information exchanges and meeting opportunities. NAMPA members publish over 35 publications with a combined circulation of over 2 million in the United States and Canada.
If you're interested in immigration issues, this is the site for you. Their goals: To examine numerical levels of annual legal and illegal immigration. To educate the public about the immigration-reduction recommendations from two national commissions of the 1990s:
This government site is a relatively easy place to compare facilities as to deficiencies and get explanations and gauges of how important the deficiencies are to patient health and safety. In addition, the website carries data on quality of service in six states, with more to come. The six are Colorado, Florida, Maryland, Ohio, and Rhode Island. Maryland, for example, provides information designed to assist consumers and their families in making decisions about selecting a nursing home.
Old Time Radio Programs and Movies
Also, go to Suddenly Senior radio buff's 7/03 article. Live365 gives you many stations that broadcast vintage radio. Go to "Spoken Word," "Old Time Radio," and "Comedy."
The very best of Radio Drama and Music with some News and Comedy. 24 hours a day!. The very best of Radio Drama and Music with some News and Comedy. 24 hours a day! Out of Lansdale, Penn, on Radio 1620 AM. Click the button on the second page to get it over your computer.
Some wonderful pictures of old radios from the 1930s through the '60s, go to http://oldradio.onego.ru/foy.htm
PHONE DIRECTORIES/LONG DISTANCE RESELLERS/PHONE SERVICE
We're starting this to provide the best general directories on the Internet. Save high charges for "information" with unknown addresses and phone numbers (and sometimes e-mail addresses as well). Others include whitepages.com, yellowpages.com, or infospace.com. Save big money (it costs me 2.5 cents per minute) on long-distance and international calls with resellers like PINGO and OneSuite Corp.
Want to know where a call comes from? At FoneFinder, you can narrow it down to the town. Works internationally, too.
POLITICAL SITES OF INTEREST TO SENIORS
Is that true? Check out claims in political ads at FactCheck.org and truthorfiction.com.
Perhaps the best place on the Internet to learn the truth about what's going on, stuff you won't see elsewhere. Subscribe!
A great organization protecting America's health, safety, and democracy. Learn how your representatives voted, even who's giving money to them.
Brand new as of Oct. 15, 2003. The journal is an effort to significantly increase the number of people who have free access to scientific research, which typically requires a subscription to a journal. Instead of selling subscriptions. In the journal's first issue, Duke University researchers reported that they had trained monkeys with brain implants to control a robotic arm with their thoughts, which could someday help people who are paralyzed.
Retirement Homes
The Library RetirementHomes.com is where seniors and their family members can go to find useful articles, reviews, and discussions on important retirement issues and topics.
Retirement Planning
Find your perfect retirement community, by city, state, and country.
Finally, an excellent site for those of you searching out that perfect place to retire. It may well be the most candid view of "best places to retire" anywhere on the net.
You've probably seen Jim Miller's "Savvy Senior" column next to mine in senior papers. Savvy Senior provides practical information and tips through the nationally syndicated newspaper column, senior resource books, weekly radio show, and television features on NBC's Today show. Sign up for his excellent free email newsletter. Click the link above.
If you have been looking for a place dedicated to helping you plan and make the most of the rest of your life, this is it. Welcome to 2young2retire.com, the online community for people who are using our mature years to turn our hobbies or youthful dreams into new businesses; start careers that express our passions; give back actively in the nonprofit sector; go back to school; get our bodies into shape or ignite our creativity. Features True Stories profiles, volunteer, learning, second career, and living/being well links.
Romance, Senior-style
SeniorMatch is the largest senior personals site for AARP, senior singles, senior admirers to find other sexy seniors.
RV Lifestyle. With more and more seniors taking to the road in motorhomes and trailers, some costing more than the homes they're leaving, this site tells you almost everything you want to know about the RV lifestyle.
Rumors/Urban Legends
Did you get the one about when Colonel Oliver North branded Osama bin Laden as a deadly terrorist during his testimony before the Senate Select Committee investigating the Iran-Contra affair? Or the one about the United States Congress considering a 5 cent tax on email. Also, see Snopes.com and TruthOrFiction. Next time, check these first.
What Would You Like To Do Today?
Improve My:
Health
Wealth
Home
Cooking
Hobby
Sex Life
Garden
Or you may want to:
Trace My Family Tree
Make Me Smile
Take a Vacation
Send a Message to the President
Write to MY Congressman
Write to MY US Senator
Senior Citizens' Resources
Located at USA.gov – Government Made Easy – this is a good place to start when researching the following areas:
Consumer Protection for Seniors
Consumer fraud, elder rights, advocates for nursing home residents…
End-of-Life Issues
Advance directives, estate planning, hospice…
Federal and State Agencies for Seniors
Administration on Aging, Social Security Administration, Veterans' Health Administration…
Health for Seniors
Disease, health care facilities, Medicare, nutrition…
Housing for Seniors
Reverse mortgages, eldercare, nursing home comparison…
Laws and Regulations Concerning Seniors
Age Discrimination in Employment Act, the Medicare Modernization Act, Social Security Act…
Money and Taxes for Seniors
Investing, tax counseling, estate planning…
Retirement
Pension plans, benefits calculator, retirement ages…
Travel and Recreation for Seniors
Amtrak senior discount, older drivers, travel tips…
Senior Communities and Care Providers
New LifeStyles lists state-licensed senior communities and care providers and more nationwide. Search online or order a free metropolitan-area print guide.
Senior Job Bank exists to spread the wisdom of keeping our older population in the workforce longer. The Senior Job Bank website offers an easy, effective, and free method for our seniors to find occasional, part-time, flexible, temporary, and even full-time jobs. Homeowners and Businesses deal directly with older, more mature, more experienced, and more reliable workers found at the Senior Job Bank site. Excellent links page to other senior job opportunities.
Senior Link – Real Solutions to questions about aging parents
Dedicated to providing active solutions to the questions that surround aging parents. To help them maintain independence, safety, and dignity.
Senior Net
This nonprofit SeniorNet provides adults 50+ access to and education about computer technology and the Internet to enhance their lives and enable them to share their knowledge and wisdom.
Senior Publications of Interest
The following are websites of a few of the publications that syndicate Suddenly Senior: Seniority at the St. Petersburg Times; Senior News, Youngstown, OH; Generations, in Anne Arundel and Howard counties, Maryland.
Mark A. Ludwick's The Senior News is this year celebrating 20 years of publication for those aged 50 and better in Northeast Ohio!
Sault Ste. Marie This Week is a Canadian weekly community newspaper out of this chilly and interesting area on the US/Canadian border. With news, weather, sports, columnists, classifieds, photo galleries. Updates daily!
Represents the interests and concerns of Republican senior citizens at both the state and federal levels. The Coalition was founded as a public advocacy group during the fight to repeal the Medicare Catastrophic Coverage Act in 1989.
Seniors For Hire
Seniors4Hire.org is an online Career Center for employers and job seekers 50 years of age and over. It contains career resource information and a job database. Membership is free for job seekers. Employers post job ads for $36.00 and they run for 60-days. With an annual membership, they become Featured Employers.
Health, nostalgia, finances, travel, and recreation — lots of interesting features for "active seniors in the digital age."
A lifestyle magazine for women over fifty started by Tam Gray, a Senior Reporter for Time Magazine, with original content composed of cultural reviews, columns, articles, and sightings There are a discussion forum and pages of annotated links.

Sex Information and Support Websites
Susan's Sex Support Site by Susan Fitzmaurice, M.S., C.R.C., provides education and support regarding sexuality, with many excellent links to other sites that feature senior sexual advice and how to keep the passion alive.
Save on Shipping
FreeShipping.org has coupon codes for major online retailers offering free shipping, including Macy's, Victoria's Secret, Lands End, and more.
Quick Search. Electronic Publications. Disability information. Supplemental Security Income (SSI). Employment support for people with disabilities. Medicare information. Información en Español. Hearings and appeals. How to … Forms. International benefits. Direct Deposit of Benefits.
Suddenly Senior is a fresh, funny look at geezerdom featuring humor, nostalgia, senior advocacy, and useful information for those 50+. Updates daily. Written especially for the enjoyment of those of us too young to be old, it is seen and possibly even read by 2.3 million in 131 countries every month.
TELEPHONE STUFF
This is the leading Web destination for first-wave baby boomers. See Suddenly Senior's Weekly Jokes there.
Time Capsule to your Birth
Want a detailed picture of the day you were born? Or any other day all the way back to 1900? Just enter your birth date and viola you get international and sports headlines, top songs, Academy Award Winners, even prices prevalent on that date. Talk about the "good old days," when I was born homes sold for $6,296, cars for $580, a loaf of bread went for 8 cents, gas for only 11 cents a gallon. Check out your birth date. It's good fun!
Today's Senior offers readers important and informative information, and businesses an effective and affordable way to get their message to thousands of people that are 50 plus throughout Northern & Central California.
A supportive online writing community for men and women over 18. Containing articles, short stories, poems, interactive forums, blogs, writing classifieds, downloads, writing contests, writing events, writing tips, writing resources, ezine newsletter, famous quotes, author interviews, book reviews, and many more features.
If nostalgia floats your boat, this is the Sea of Dreams. Movies. TV. Music. Bikes. Sports. D&D. Old car ads. You name it, it's here, perhaps even for sale or at auction.
TRAVEL SITES
Travelocity and other great travel sites for seniors going places
Travelocity is one of the big three (Orbitz (which we do not recommend) and Expedia being the others) that travelers generally start with. Especially if you're flying. FlightArrivals comes in handy for those picking you up, providing the latest arrival and departure times of all US and Canadian flights. If you're driving, Mapquest is a great tool, providing the way, the mileage, everything you need to get from here to there. Another top guide, this to scenic routes and historical paths, is RoadTripUSA. Hotels.com is a good booking site for finding discount hotel rates around the world. LuxuryLink is excellent for finding hotels, cruises, tours, and other high-end travel needs.
Suddenly Senior has a great Suddenly Senior Travel Page. Frommer's Budget Travel is a budget travel site with links to hotels, travel clubs, and special discounts for seniors.
All about the boats and the men who dove them. 1168 U-boats have their own pages here. Welcome aboard, sailor.
One of the best government sites around. Point-and-click rate calculation, painless ZIP + 4 lookups, the all-important track-and confirm delivery function, and a service called NetPost that prints and mails paper cards that you design online.
The not-for-profit Vitamins and Nutrition Center provides accurate information on vitamins and nutrition, research on vitamins, and the different effects of vitamin deficiency.
VOLUNTEER!
VolunteerMatch Put in your ZIP Code, this matches you with charities close to home. Since 1998 they've referred more than two million volunteers throughout the US. Senior Corps is a network of programs that tap the experience, skills, and talents of older citizens to meet community challenges. Again, hometown matching needs with volunteers.
Official site of the American Academy of AntiAging Medicine. 8,600 physicians, health professionals, and scientists from 55 countries unite to deliver life-enhancing, life-extending medical care online.
Suddenly Senior long-timers will recall the "Suddenly Senior Forum" which was set up for readers interested in an open forum for seniors. That forum has evolved into Worldwide Seniors, with 300+ members from many different countries.
Said to be the largest collection in the world.
Suddenly Senior – the internationally syndicated column read by 2.3 million bright folks over 50 in 133 countries all of whom have become senior way before their time.
About
This top-ranked site now has over 4,000 pages of humor, nostalgia, senior advocacy and useful information for seniors 50+. Updates weekly!
The daily e-zine for everyone over 50 who feels way too young to be old.
"...the perfect mix of Andy Rooney, Dave Barry, and Garrison Keilor, combining knee-slapping humor with useful information and genuine compassion."
Retired.com
"Thousands look to and trust Suddenly Senior. Other Websites pale in comparison to the real-life, intimate look into senior lives. What sets apart Suddenly Senior is its blistering honesty and its incomparable encouragement. Millions need guidance."
Suzette Martinez Standring
"Best Senior Site ever on the Web! Great, up-to-date information on how seniors can save money on drugs. Wonderful nostalgia. Hard-hitting senior advocacy pieces that get read in high places. Wonderful humor. It's all at Suddenly Senior."
Alexa.com
KUDOS
Now read by 3.1 million in 83 newspapers from Florida's St. Petersburg Times to the Mumbai, India News.