Travel
Travel for Seniors: Senior Travel Ideas, Mates, Tours, Groups
Senior Travel can be some of the best times of your life. Follow our travel for seniors tips, senior travel groups, and guides to make every vacation a life-changing one.
Senior Travel Destination Articles
Ever considered traveling the world with free accommodations? All you need to do is become a house sitter. Take a gander at our FAQs to learn more!
This week, Kileen Prather takes us on a Mystery Tour through Kentucky and Tennessee. Some people (let's call them Control Freaks) like to know where they are going, this might not be the type of tour for them. For others, the destination surprises just add to the fun.
This is a tour for people who love their music. For our tours we either motorcoach from Chicago to St. Louis or you can fly to St. Louis. Whichever way you choose, the tour begins with a city tour of St. Louis before continuing on to Branson, MO in the heart of the Ozarks. This particular tour highlights two other cities, Memphis and Nashville.
Each early October the skies around Albuquerque, New Mexico are painted with hundreds of balloons as they lift off from Fiesta Park. This is the world's largest hot-air balloon rally. It is an early start on the morning of the Opening Ceremonies when you can go see the "mass ascension" of the many different shaped balloons as they lift off at sunrise.
"Galveston, oh Galveston. I can hear your sea winds blowing…" as the words of Glen Campbell's song goes… "on the beach where we used to roam." And the beach has been tied totally to Galveston's history. You may not know this but Galveston is an island, actually a barrier island, about 45 miles southeast of Houston, TX. Galveston is part Southern, part Texas blooming with towering oleanders of every color and has more history and stories than cities 20 times its size.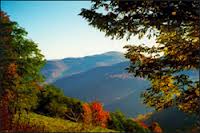 Have you ever heard of the New River Train? This special train only runs 4 days Sat & Sun of 2 fall weekends in October. This is a great trip either to take as an escorted tour or on your own. You board the train in Huntington, WV. You may remember Huntington from the tragic plane crash that killed most of their football team on November 14, 1970.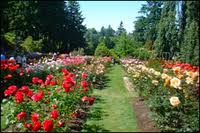 My company, Mayflower Tours, has a wonderful new tour called Pacific Coast Journey. It is already so popular that they have added another departure to include two in September. The tour starts in Portland, Oregon, the "City of Roses." On the first day, there is a welcome dinner @ Rheinlander German restaurant complete with singing waiters. The next day begins with a city tour of Portland, including the famed International Rose Test Gardens.
I have to say this is my favorite type of vacation. Since I am in hotels over one hundred nights a year, when I go on vacation, I like to unpack once but keep moving. And that is exactly what a cruise ship does. My brothers and I try to take at least one cruise a year (although lately, I have done some for my job, too).
If like me, you spend way too much time behind the wheel in traffic, it's great to be able to sit back and someone else do the driving when on vacation. This week, travel for seniors columnist Kileen Prather takes us on a rail journey to Glacier and Yellowstone Parks. Just looking at the photos of this spectacular vacation is relaxing!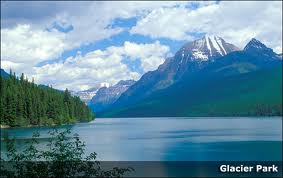 As I said in my last article, this is the time of year people are planning vacations. Some look for summer vacations and others look at September/October tours when the kids are back in school. If you are looking at National Parks, one of my personal favorites is Yellowstone and Glacier. Summer is the best time with the weather becoming so unpredictable after Labor Day.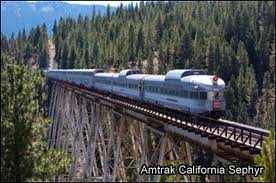 Ah, the romance of traveling by rail. No security checkpoints or baggage weight limits to deal with. No traffic jams. Just sit back and enjoy the scenery. This week Kileen Prather takes us on Amtrak, and she has lots of info on what to expect. Always remember, "it is the journey and not the destination."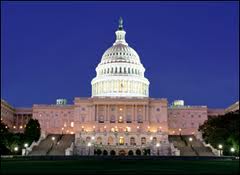 In this latest column from Kileen Prather, she visits Washington DC, capital of the USA. This city offers the traveler many options. Many museums, national landmarks, architecture, history, art galleries, theater, and at this time of year, cherry blossoms. If you are lucky you might even see a Presidential motorcade.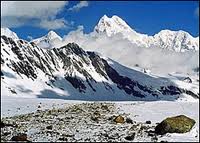 Where in the world is Tajikistan? I know that's likely your reaction to reading the title. This week's travel for seniors story is written by a 62-year-old female, Leslie Wilson, who decided to take a different path after being laid-off, and volunteer to help others in a place most of us could not pinpoint on a map.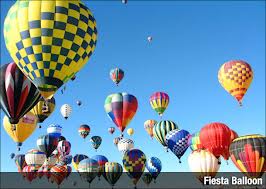 Travel for seniors with Kileen: This week she suggests two special occasions to visit San Antonio: either Christmas on the Riverwalk or in April for Fiesta. Both times are great. In September they start stringing the Christmas lights in the trees on the two-mile horseshoe bend of the San Antonio River. And the dazzling display continues all night from Thanksgiving to New Year's. Or if you go at Fiesta time there are parades, including a boat parade, and mariachi bands everywhere celebrating independence from Mexico.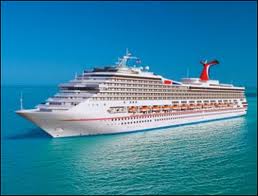 Well, it's the Caribbean cruise season and one of Kileen Prather's favorite places is Nassau, Bahamas. You can stop on a cruise ship for a few hours or you can fly there and stay as long as you want. It is just a short 45-minute hop on an airplane from Miami.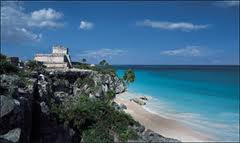 "Granny gets her Groove On in Mexico's Riviera Maya" is this week's travel for seniors column, sent by reader Carol Stigger, recounting a vacation with her grandchildren where she "zip-lined" in a hammock through the forest and retained her title as "The Bravest Grandma Ever."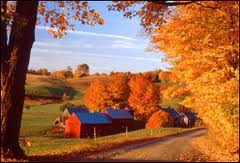 Are you planning your 2012 vacations? This week, our travel for seniors writer Kileen Prather suggests a great choice for a fall vacation, New England. If you have never seen the spectacular Fall colors in Massachusetts, Vermont, New Hampshire or Maine, or if you have and want to experience them again.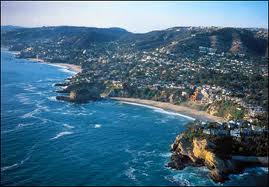 This week, travel for seniors columnist Kileen Prather addresses the question "Where Is The Most Perfect Place To Live"? Living in south Florida as I do, it seems many people have decided this is the perfect place to live. At least in winter when the "snow-birds" arrive. For me, enough with the endless
sunshine! My perfect place to live would be Maine or Scotland in summer, and maybe a less crowded part of Florida in winter.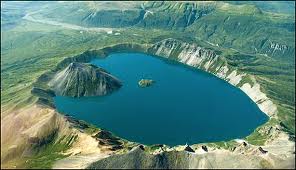 Crater Lake is filled almost entirely by melted snow. At 1,943 feet deep, it is the deepest lake in the United States and one of the deepest in the world. It is also one of the clearest. On sunny summer days, neither words nor photographs can capture Crater Lake's remarkable blueness.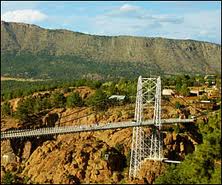 In her latest travelogue, travel for seniors writer Kileen Prather takes to the rails and travels across Colorado. If you have the time, this is an ideal vacation for Seniors. Traveling by train through the Rockies offers many breathtaking sights including the Durango Silverton ride, the classic Cumbres & Toltec steam train, and the Royal Gorge Scenic Railroad. Colorado is the place for train enthusiasts of all ages.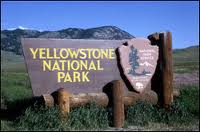 Last time, our travel for seniors writer Kileen Prather took us to sample the delights of Seattle and the Pacific Northwest. This week she travels to Yellowstone National Park, one of the USA's "must not miss" destinations. Whether you visit in winter, spring, summer or autumn, Yellowstone and surrounding areas have something for you.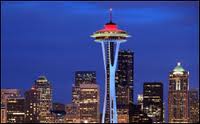 Kileen Prather is a tour manager and will be sharing some of her favorite travel places. This week she writes about Seattle and the Pacific Northwest… "a perfect place to visit anytime mid-June-Aug. Rain is rare and long days of sun help in seeing more."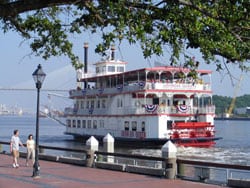 Some towns are just made for geezers. One of my favorites is Savannah, Ga. Savannah has everything close at hand, relatively inexpensive and comfortable, to keep you occupied between naps for as long as you want.
Over the years I have been to Savannah many times in my travels, but seldom more than for a night at a downtown hotel/motel to cover some event in the area for whatever publication I happened to be writing for at the time.

As a young boy, I watched Queen Elizabeth 2 being built on the River Clyde in Scotland, one of the last great ships to be built there. This week's story by Travel Editor Susan Pierres evokes the (almost) bygone age of ocean steamer crossings, as she tells of the joys of crossing the pond and back aboard the QE2. "Crossing takes us back to the truly civilized world of yesteryear, to an era of gracious lethargy, to courtly manners and conversation, to a sublime sense of peace and calm." [Ed.]

Instead of 1,000 Places to See Before You Die, at our age how about just five? One of them is certainly the three grand natural American cathedrals of northern Arizona and southern Utah: Grand Canyon, Bryce Canyon, and Zion Canyon. Each is a national treasure, each, unlike anything you've ever seen. Each leaves you whomperjawed. And each is more audacious, more stunningly beautiful than the others.
Today's China is safe, friendly, and fascinating. With the 08/08/08 Olympics in mind, there's never been a better time to visit. Frank and Carolyn look back on what Frank calls their "Spoiled Rotten in China" tour.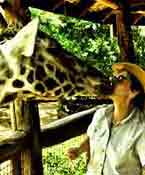 This was the beginning of time. Eden. God's country. It was absolute magic, interrupted only by the sound of camera shutters. Carolyn and I looked at one another, smiling, knowing how each of us had spent 60 years waiting for this very moment."
Carolyn had to wait more than a half century to realize her dream of meeting Africa's Maasai Read her account of Frank and Carolyn's recent Kenyan safari.
Looking for a national park on a lake? Let us suggest Isle Royale National Park on Lake Superior.
Follow this Yankee's trip to Ireland and see why she fell in love with it.
---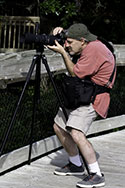 We still love St. Augustine. With some of the oldest and most distinctive architecture in the New World, great beaches, and charm that just won't end, what's not to like? Today there's yet another reason for visiting America's oldest city: the wild birds at the Alligator Farm. If you're a photographer, this is heaven.

Combine the best in luxury cruise travel, with sails, five masts full, and you get an extraordinary treat at sea. Our New Year's cruise out of Barbados on the 300-passenger Wind Surf proved that the ship can be the destination itself.
When a vacation lives up to every hype and

expectation, that's rare. And rare, magnificent, awesome, leisurely and friendly are just a few of the words that help describe superlative Alaska and its people.
For me, this is the most glorious place on earth. The Rocky Mountaineer lets you travel the Canadian Rockies with the style and cuisine of a fine hotel. It's a moveable feast for the eyes, the heart, and the tummy.
A view of fall, life, and death from Nova Scotia in autumn. Is being a senior traveler a prelude to death or the most spectacular time of life?
From the primeval rainforests and volcanoes (see photo) to the ever-smiling, waving and helpful Ticos, Frank and Carolyn explore this Central American democracy and find it fascinating from Atlantic to Pacific. Inexpensive, too.
And the answer is…
After a lifetime of hard work, harder winters – and possibly hard up for money – how about retiring to a relatively safe place where the temperature's always in the 70s, complete healthcare costs less than $50 a month for the two of you, where a two-bed, two-bath house rents for about $300, and the natives love Americans?
Our love affair with China, seen through Carolyn's sharp eyes. Great tips on how to fit in, photograph, and generally charm any country, anywhere.
Once you get the hang of traveling with unbound heart and childlike curiosity – all with a dash of pluck – you'll experience the wonders of a travel dimension you didn't know existed!
My wife, Carolyn, and I are three miles up – 15,000 feet – falling, tumbling, soaring through space at 174 feet per second, 120 mph or "terminal velocity." Read why two old goats jumped from a perfectly good airplane.
If you ever want to get away from it all and return to the friendlier world you knew as a kid, I suggest that you visit or retire to Florida's Madison County. Its comfort and ease are akin to that first deep breath you take as you step off a jet following a particularly harrowing flight.
From Russia with Love
It takes more to tour Russia than a taste for adventure, a tough stomach, and plenty of your own toilet paper. Read "Tourism, Russian-Style," Frank's feature article was first published in The World & I Magazine. Also, if you want to know what's really going on in that huge bear of a country, read Frank's "The Real Russia – An Intimate View of a Proud, Corrupt Place on the Brink of Collapse, Even Starvation."
From planning a trip to packing, hitting the road and arriving at your destination looking good and feeling great, read this!
---
Hotel Chains that Have Senior Travel Discounts up to 50%…
Starwood Hotels (Sheraton, Four Points, W Hotels, Westin Hotels, and Resorts):
Though they caution that the discount can be withheld during periods of peak business, and is not applicable to minimum-rate rooms, virtually all Sheratons give a 50 percent senior travel discount to those 60 and older. Phone toll-free 800-325-3535. Website: starwood.com/.
Marriott Hotels:
At more than 2000 Marriott Hotels in the United States, senior travelers (62 and older) save at least 15 percent off normal rates. This includes Marriott's Fairfield Inns and Courtyards by Marriott (two subsidiary chains), and Marriott's Residence Inns. Phone Marriott itself at 888-236-2427, Website: marriott.com/.
Days Inns:
AARP members receive 15 percent off at participating Days Inns, and all Days Inns offer 10 percent off to senior travelers over 60 with proof of age. Reservations: 800-329-7466. Visit daysinn.com/ for more information and online reservations.
Howard Johnson's:
Twenty percent off for AARP members, at all the nation's Hojos. Phone toll-free 800-IGOHOJO. Website: hojo.com
Ramada Inn:
AARP members get 20 percent off normal rates. Phone toll-free 800-2-RAMADA. Website: ramada.com/.
Radisson Hotels:
Begun in September of 1997, the "Senior Travel Breaks" program allows persons 50 or older to stay at any Radisson Hotel Worldwide (there are 427 in 300 countries) at a discount of 15-40 percent off the regular rate. For more information, call 800-333-3333. Website: radisson.com/.
Choice Hotels (Clarion Hotels, Quality Inns, Sleep Inns, Friendship Inns, Rodeway Inns, and Econo Lodges):
offer 20-30 percent discounts to senior travelers over the age of 60, and 10% for people 50+. AARP members get 15 percent off. Reservations must be made through the chains toll-free number (800-4-CHOICE), so check first with the local hotels to make sure the "discounted" price you're getting from the nationwide reservations center beats any local discounts (sometimes it won't). Website: choicehotels.com/.
B&B Bargains for Seniors. Consider a bed-and-breakfast club paying only $10 to $20 a night, breakfast included, to stay in the homes of travelers like you. In return, you offer your spare room to others. Members of the Evergreen Club (800.962.2392) must be 50-plus.
---
Here's the story of how Carolyn went to Costa Rica for both dental implants and a facelift and came back with a new look and outlook. All for far less than US prices.
MEDICAL TOURISM SITES: PlanetHospital, MedRetreat, and IndUShealth.
---
The Best Deals in Airfares
Remember: You can find especially good deals on Saturday mornings!
InsideTrip
A new (May 2008) website that rates all the factors (aircraft type, security wait time, legroom…) that matter these days.
Kayak
Covers fares on some 300 airlines, saves you time by letting you adjust your search parameters. We recommend starting your search with Kayak, maybe the best place to find the best fare ever
New, as of Sept. 2007, Kayak has a weekend get-away feature allowing you to price air tickets for the next five weekends or all weekends of a particular month for comparison. From Thursday through Monday if you wish.
SideStep
Like Kayak, only better, say some. Lowest prices from 600 airlines across 200 sites.
Remember discount carriers! Southwest and JetBlue often aren't found on most airline search engines. Airfarewatchdog includes several discounts and obscure airlines in its listings.
Learn when to book a flight. Farecast uses historic pricing data to help you make a decision about whether or not a fare is likely to fluctuate in the following week.
Airtreks
Helps you plan complicated multi-leg itineraries without the hassle and expense of one-off tickets.
Info about 45 low-fare carriers in Europe. Only shows who flies where. For details, you must check individual airline.
FareCompare
Decide where you want to fly and how much you want to spend and FareCompare's over 500 airlines.
Orbitz
WE RECOMMEND FROM PERSONAL EXPERIENCE THAT YOU DO NOT USE THIS SERVICE! IF YOU EVER HAVE PROBLEMS, AN AIRLINE INITIATED FLIGHT SCHEDULE CHANGE OR WHATEVER, AS FAR AS WE KNOW RIGHT NOW (JAN. 2008) YOU WILL HAVE A DEVIL OF A TIME GETTING YOUR MONEY BACK.
Expedia
Also allows alternative date viewing once initial results are found.
Travelocity
Preferred by some to those above. Also, as of June 2006, members of AARP are advised to try https://www.travelocity.com
Farecast
Finally, the answer to every traveler's question: "Buy now or buy later?" Analyzes historic trends for your departure and destination cities.
Airfarewatchdog
Enter your departure city to search for low fares, or ask to be notified via e-mail whenever deals arise.
SmarterTravel
Learn about special travel sales here. Free weekly newsletter available.
Itasoftware
Let's you compare prices at alternative airports. Can't purchase tickets here. Next stop: a good travel agent.
Cheapflights
You pick destination and departure city — not dates — they give you a list of fares offered by carriers, consolidators, and travel agencies.
Cheapoair
Provides cheap air tickets to all the tourist destinations of the world.
Applefares
Displays fares from low-cost carriers in Europe.
Priceline
Best used against a very high fare or last-minute trip. Check tips at BiddingforTravel and Better Bidding which reveal exactly what Priceline buyers are paying.
CheapAir also checks America West and Spirit Airlines (in fact, every domestic carrier except JetBlue and Southwest), which Travelocity, among others, doesn't. CheapAir's priority phone is 1-800.849.3182.
Air Gorilla, Cheapflights, Cheaptickets, and OneTravel are consolidators that often have the lowest of all airfares. They often come with restrictions including no upgrades and hefty fees for ticket changes. Book early.
Attitude Travel allows you to search for discount carrier routes and prices by region.
"Tips on Buying Air Tickets Online" 1/11/06
In general, fly on Tuesdays and
Wednesdays for the lowest fares.
FlightArrivals comes in handy for those picking you up, providing the latest arrival and departure times of all US and Canadian flights. If you're driving, Mapquest is a great tool, providing the way, the mileage, everything you need to get from here to there.
---
Great Travel Sites for Senior Travelers
Kango is a brand-new (2008) search and discovery application that aggregates and organizes the myriad of the internet's travel community and review sites into one place. Kango indexes over 20 million user reviews from across the web in order to provide highly specialized travel planning information based on our users' needs.
For a top guide to scenic routes and historical paths, go to RoadTripUSA.
Marc Henry's new Hotelus.com is not just a hotel directory, but a whole travel portal. Plan your trip using the online travel guide. Get recommendations on attractions, restaurants, and hotels together with general information on thousands of destinations. Search for hotels using the quick search facility or by world region or city destination.
Hotels.com is a good booking site for finding discount hotel rates around the world. LuxuryLink is excellent for finding hotels, cruises, tours and other high-end travel needs. City's Best answers the question: What will we do when we get there?
Find last-minute deals of all kinds at Independent Traveler.
---
Haven't you always wondered…
SENIOR TRAVEL DISCOUNTS AND DEALS. From one of our favorite magazines, Budget Travel, how to get from 15 to 50 percent off just by growing old.
---
Travel Companies We Love…
Caravan Tours – After our June trip to Costa Rica, and our October Nova Scotia trip, we can't say enough good about Caravan tours. They're inexpensive, yet complete with good food, good accommodations and, above all great Tour Directors. Over 50 years in the business shows! Tours include Central America, Mexico, U.S., and Canada. Check 'em out before you make your final decision.
China Professional Tours – Carolyn and I spent three weeks with these folks in what I call "The Spoiled Rotten Tour of China." I couldn't have been more comfortable, more educational, more enlightening. Got some fantastic photos, too.
---
Never sit across from the plane's toilet again! Check detailed seating plans for 25 airlines at SeatGuru. See what's to eat at AirlineMeals.
---
When you Choose to be Bumped – Here's How to Save Big Bucks
---
More Airline Info…
How to get more of everything, including cash, with your frequent flyer miles: http://www.flyertalk.com/
Extremely popular with senior flyers, for its Q & A and Head2Head comparisons with two airlines: http://www.webflyer.com/. Great community knowledge here!
For international flights within Europe, senior travelers should go to the one airline left out at http://www.ryanair.com/
Veterans are eligible for a 50 percent discount at Amtrak on most routes within the continental US through 2003. Sign up for the Veterans Advantage — annual membership fee of $19.95. Reservations must be made three days prior to travel. Go to www.veteransadvantage.com/ or call 866-838.7392. No good for summer months, but there's a 15 percent discount then.
"Mature" students are often eligible for the same travel deals offered younger students. I went to Europe on a Photography Tour arranged for my community college classmates taking photography. Saved a bundle, and had a great time with the kids. For more info, contact colleges and universities around your area and/or go to www.studentuniverse.com/. (Often you can get great deals on computers and software with your student ID card.)
---
Guest Columnist
Barbara Bowers
The following are from Barbara's Travel Libido – A column that mixes fantasy and sensuality with the reality of travel. Barbara's home site is http://www.bbowers.com
Whale watching: no parka required. Enjoy the beautiful skies and warm weather in Baja.
Looking for a great diving trip down under? Look no further than Kangaroo Island
Visit the most desolate national park in America. Read about it's military history.
Enjoy visiting majestic estates? Curious to see how royalty live? Read about how you can tour them all.
In Adelaide, take a crash course in winemaking, wine tasting and just about everything that comes up with 130-year old Shiraz grape vines.
If you're like me, you've always wanted to see Kenya through the eyes of its natives. Here's your chance, and if you have the guts for it, it's well worth it.
---
Readers' Favorites
Often, the best travel hints and stories come from Suddenly Senior readers…
Thinking about traveling to London? Don't forget to visit a London theatre. Read our tips on getting access.
Senior travel expert Bonnie Burns isn't in Kansas anymore. Now a resident of Zurich, Switzerland, she writes about how you can save big money and have a better time using public transportation, museum passes, and shoe leather. This is the stuff dreams are made of. Check it out now.
Also by Bonnie Burns. This world-traveling Suddenly Senior takes us to Norway with gorgeous photos and money-saving tips.
Hostelling International USA
Being a poor senior with a love of travel I am a bargain seeker so I appreciate them all. Being on the board of a hostel located in the CVNA (National Park), unless that ass in Washington sells it, I have grown to appreciate the Hostel Advantage. There are places in parks, lighthouses, farms or any other place that you could imagine, usually, for around $15.00 a night and some even furnish breakfasts. I have spent many great evenings with people from anywhere in the world that you could imagine. There are over 4000 in this world and it is not surprising that they are full of old farts like us. Thanks again George Rahlfs
---
First, Get a City Pass
In a handful of US cities, you can save big by buying a CityPass which provides admission to many attractions for one price
For instance, the New York City CityPass is $53 and includes tickets to six attractions including the Museum of Modern Art, Guggenheim Museum, and the Empire State Building observatory deck. Other CityPass cites are Chicago, Hollywood, Boston, Philadelphia, Seattle, and San Francisco. Prices vary and most passes are valid for nine days. Call 1-888.330.5008 or go to www.citypass.com.
---
Finding the Hotel Room You Want (for the price you want to pay)
Here, according to Travel & Leisure, are the best places on the Internet to find exactly what you're looking for.
allhotels.com – 100,000 properties, but you can't search by neighborhood
expedia.com – 60,000 properties with useful hotel descriptions. Browse views of rooms, restaurants, and lobbies.
hotels.com – 10,000 properties with lists of landmarks to narrow your search.
orbitz.com – 45,000 properties. Quickly sort hotels by price, quality, and distance from the city center.
quikbook.com – 1,000 properties showing only those with availability.
travelocity.com – 55,000 properties with traveler reviews and AAA ratings. Lets you search by amenities, from swimming pools to on-site dry cleaning.
travelweb.com – 55,000 properties with competitive prices in each market. Run by the five big chains.
---
Favorite Senior Travel Sites
Here is a list of some of our favorite online resources especially good for senior travel.
Kango is a brand-new (2008) search and discovery application that aggregates and organizes the myriad of the internet's travel community and review sites into one place. Kango will index over 20 million user reviews from across the web in order to provide highly specialized travel planning information based on our users' needs.
RoadsideAmerica, this online guide to offbeat tourist attractions is wonderfully quirky, featuring different strange sights and places every day. Worth a visit.
Lonely Planet's Thorn Tree chat site: http://www.lonelyplanet.com. Look for the "Older Traveller" branch.
Scott Oliver's "We Love Costa Rica" site is directed primarily to American seniors looking to peaceful Costa Rica to live out at least part of their days. Learn about "Your new home of stunning scenery, sunshine & smiles," as Scott says, with the many free articles. If you're serious, you won't mind paying the $99 annual fee.
Senior Travel Advice
TripConnect.com helps people get travel advice from like-minded travelers. Get travel advice for and from fellow Seniors via open forums, travel reviews, and articles.
Offers you the opportunity to travel to different regions through a home exchange, hospitality, rental, or lease to other Christians. The site also offers the additional opportunity to fellowship with Christians in the region you are traveling. Member listings include everything from RVs and homes to apartments and boats for exchange, hospitality, rental or lease. Membership: $29 year.
For women who travel, Phyllis Stoller's The Women's Travel Club
African Safaris especially tailored to seniors. Check out Natural-Track's 12-day adventure visiting the world-famous Kenya national parks and watch the wildlife surprisingly close, at your leisure.
Discount hotels
http://www.hotelus.com/ has rooms, even in New York City, for 70 bucks.
Discounted hotel rates in London – guaranteed lowest prices – at the city tourist board's new site: http://www.visitlondon.com/
Rome apartments, one bedroom or more, an inexpensive way to stay in the heart of this great city. Try out hotel apartments in the Eternal City: http://www.hotels-rome.ws/ or www.romecityapartments.com
London hotels and apartments: http://www.apartmentsapart.com/london_hotels/index.htm
Edinburgh hotels and apartments: http://www.edinburgh-hotels.ws
Barcelona hotels and apartments: http://www.apartmentsapart.com/barcelona_hotels/index.htm
Polish hotels and apartments, including Warsaw and amazing Krakow: http://www.staypoland.com/
Elder Treks. Costa Rica, Ireland, dozens of countries, even Vietnam. Cultural guides drive groups of vacationers age 50+. The typical trip to Costa Rica lasts 10 days and costs $2,000.
Walking the World: http://www.walkingtheworld.com.
Grand Circle Travel: http://www.gct.com.
Butterfield & Robinson: http://www.butterfield.com.
Collette Vacations: http://www.collettevacations.com/
Smithsonian Journeys: https://www.smithsonianjourneys.org/
Eldertreks: http://www.eldertreks.com.
50plus Expeditions: http://www.50plusexpeditions.com.
Adventures Abroad: http://www.adventures-abroad.com.
Swan Hellenic and Minerva II itineraries: http://www.swanhellenic.com.
Cruise & Maritime / Marco Polo itineraries: https://us.cruiseandmaritime.com/.
Canadian River Expeditions: http://www.canriver.com.
Elderhostel: Each year, more than 170,000 senior travelers age 55+ sign up for educational or volunteer service vacations here. Hundreds of trips are made more affordable by staying in modest, centrally located hotels, most with private baths. A six-day exploration of New Orleans: "A City of History and Celebration" is $543. A study cruise to Australia's Great Barrier Reef, $4,430.
GREENBACKS FORBIDDEN TO ENTER TAJ MAHAL
As the US dollar falls, foreign travel becomes more expensive. Worse, now one of the seven wonders of the world refuses to even accept our money. Rupees only, please!
AVOID SPEED TRAPS!
State by state, city by city, here's where to slow down and be careful: www.speedtrap.org
CHEAP RESORT VACATIONS
Renting time-shares may be for you. Most cost far less than hotels have two or more bedrooms, kitchen, pool access and are generally resort-like. Check Timeshare User's Group. Another good place to find that perfect vacation is www.tugbbs.com/forums, scroll down to "Rentals Offered."
FIND CHEAPEST GAS ANYWHERE
Mapquest has just launched a new service to help travelers get the best gas prices in any area in the US. I just went to http://gasprices.mapquest.com, put in my ZIP and found gas 12 cents cheaper than I've been paying. And it's closer to home! Two others are www.gasbuddy.com and www.gasprice watch.com
PACK LIGHT!!!
Overpacking is the most typical mistake senior travelers make. Learn what to pack, what to pack it in, and how to pack it at www.onebag.com
TRAVEL INSURANCE MAY BE A GOOD IDEA FOR MEDICARE RECIPIENTS
Industry experts say in most cases, travel insurance duplicates other insurance the policyholder already owns. But it's not a bad idea to buy extra insurance for medical assistance if your health is precarious and you're traveling overseas. Consumer Reports magazine says that could apply to Medicare recipients, because Medicare generally does not cover health expenses outside the U.S. Prices vary considerably for those policies, ranging from less than $100 to several hundred dollars.
SINGLE SENIOR TRAVELER?
Looking for that perfect 60ish companion with the time-share in the south of Spain? Singles Travel International may be the perfect site for you. Also of interest, Cruising for Love, the Singles Travel Company. MORE BELOW
PLAY THIS CARD!
As of the beginning of 2007, the only credit card that doesn't charge fees for overseas currency conversions is Capital One.
CREDIT: PLAYING YOUR CREDIT CARDS RIGHT
Credit-card companies are cutting back on their rewards. Here's the latest, thanks to Newsweek, on how to get the most for your credit card purchases.
UNBELIEVABLY GOOD DEALS AND GREAT ADVENTURES…
…that you absolutely can't get unless you're over 50 by Joan Rattner Heilman is out in it's 2007 – 2008 edition. Worth buying. Best tip: Never pay for anything in travel without asking about the availability of a senior discount. Never!
OVERSEAS CAR RENTAL RULES
Car rental rules are different than in the US. Many have limits on renting to those aged 70+. Although they vary, always ask. Or, rent Enterprise, which has no maximums in any country.
WARNING! WARNING!
Airline Drinking Water Found Unsafe in EPA Studies. One of the most common pieces of advice offered to travelers is "don't drink the water." These days, it's a good idea to start following that advice as soon as you board the plane.
To be on the safe side, drink only bottled water while flying. Skip ice cubes. Say no to coffee and tea as water aboard a commercial aircraft rarely reaches a temperature high enough to kill most pathogens. For more information, click here.
---
Latest Travel Tips
Flying Guide for Disabled Travelers
Waytofly allows customers to take a step back from the hassle and stress of trip planning and provides the cheapest business class airfare to countless destinations around the world. Click here for more information.
Disabled Travelers
A site that offers disabled travelers a great resource for finding good accessible travel information. Click here for more information. Travel can be a risky venture for those over 65. Seniors with medical conditions – and even those with no health conditions – need the right travel insurance coverage to protect them from financial losses. Click here for more information. Tips for Senior Travel Discounts. How and where senior travelers can save. Some airlines offer senior discounts, click here to view those airlines. Rental Car Costs can often be lowered by checking CarRentals.com or RentalCars.com. Both compare-by-company costs at various locations.
Last-Minute Travel
Often, hotels, airlines, and cruise companies have space available at the last minute that if they don't sell, space loses any value.
Check out LastMinuteTravel.com, Travelocity.com, and TripBase.com. For cruises, CruiseCritic.com and WorldWideCruises.com offer really good deals.
Yahoo's Trip Planner has a free, sleek Web folder for your online research at your destination. Save it for future trips or share it online.
Senior travelers booking a car at an airport can pay double what you pay online.
BNM.com helps track down and reserve the cheapest rentals available. Want to see a destination ahead of time? Instead of reading about a place, go to Turnhere.com of free short videos of popular destinations around the world.
---
How to Avoid Paying Single Supplements
1. Travel off-season
Some resorts don't charge supplements in their offseason or greatly reduce them. A summer resort can be just as delightful, less crowded and cheaper in the spring and summer.
2. Be flexible
Some cruise lines offer seniors single supplement waivers on some cruises and not others. Before you get your heart set on a particular ship at a particular time of year, see what's out there. Often older ships have more single cabins because of their more irregular configurations. Ask about repositioning cruises. These are cruises that take the ship to another port for the start of a cruise. Companies often waive supplements and offer discounts for them.
3. Book through a specialist
Big travel companies buy rooms and cabins in bulk and often have the power to demand a few single rooms or single supplement waivers. Companies like Grand Circle, and Saga, that specialize in senior travel, can often find single accommodations, reduced supplements or supplement waivers.
4. Try a more adventurous vacation
Safaris and treks that involve staying in tents, mountain refuges or hostels usually don't involve single supplements.
5. Book last minute
Resorts will usually waive supplements in the interest of filling their rooms.
6. Join a singles tour
Organizers of singles tours will often try to match you with a compatible roommate or to find resorts with some single accommodation.
7. Visit places that charge for the room, not the number of guests
A lot of hotels and resorts in the US charge the same for a room regardless of whether it has one guest or the maximum the room can accommodate. If it's on a bed and breakfast basis, there may be a small supplement for extra guests rather than a single supplement.
8. Let the company match you with a traveling companion
Cruise companies and some travel agencies may offer to match you with a compatible traveling companion. As long as you are careful you can save money and you might make a friend for life.
9. Join a singles travel club or network
Look for non-profit singles networks. Many of these have forums and chat rooms where you can meet other single senior travelers or learn about companies that waive single supplements.
10. Try to negotiate
It never hurts to ask, especially if you are traveling during the off-season or if travel to your particular destination has been down lately. After 9/11, many Americans stayed home and London hotels felt the pinch. Visitors with enough front to haggle were able to get half-price rooms at some of London's most famous hotels.
---
Top Travel Sites From Travel & Leisure & Others
ABOUT THE COUNTRY YOU'RE VISITING
Learn about security, politics, population, and other current info at the US State Department's Travel.state.gov.
ADVENTURE
Search through 3,000 trips (from biking to safaris) by date, price, and the region at iExplore.com.
AIRLINE SEATS
Seatguru.com maps out the best and worst seats, by jet type, on six major US airlines. Which carriers provide the most legroom. Hint: look to the discounters. Airline Discounters Win the Legroom Wars: The Middle Seat
AIRPORTS
For details on terminals and transportation at nearly 200 airports, go to Worldairportguide.com.
AUCTIONS
Hotwire.com lets you see the price (but not the supplier's name) for an airfare, hotels, and car rentals before you commit. Luxurylink.com sells resort stays at a discount.
CRUISES
Icruise.com has lively descriptions, low prices, and live shipboard Webcams; for even more ship photos and reviews, try Cruisesonly.com.
CURRENCY CONVERTERS
At www.xe.com, fill in the amount and get instant currency conversion.
ECOTOURISM
Find links to lodgings, tour operators, and travel services at Ecotourism.org/travelchoice.
ELECTRIC AND PHONE ADAPTERS
Check Kropla.com to find out which plugs you'll need where.
EUROPEAN AIRFARES
CheapFlights.com quickly searches two dozen budget airlines for travel within Europe.
EUROPEAN TRAINS
For interactive route maps and point-to-point and rail-pass tickets, head to Raileurope.com
HEALTH CLUBS
Healthclubs.com helps you locate 5,400 gyms in 64 countries by address and features.
INTERNET CAFES
At Cybercaptive.com, search among more than 6,000 cybercafes by state, city, or country (though, unfortunately, not by address).
LAST-MINUTE TRAVEL
Travelocity.com posts travel packages for the two coming weekends; SmarterTravel.com will e-mail you airfare deals once a week.
LOYALTY PROGRAMS
Manage accounts and learn all about air, hotel, and car-rental programs on Webflyer.com.
MAPS
The clearest directions, including turn-by-turn maps, for North America and Europe, are at Mapquest.com and Expedia. I prefer Expedia for accuracy. MSN's Mapblast covers 17 countries and has the ability to quickly locate any city on earth. Also, see www.viamichelin.com for European destinations.
SEARCH AIDS
Download kayak.com's program, which searches dozens of air, hotel, and car-rental sites and compares their rates with suppliers such as Expedia and Travelocity.
SPAS
Spafinder.com has details about any special deals for a day, hotel, and destination spas.
TIME & DATE
The exact time in more than 100 cities worldwide.
VACATION RENTALS
Property manager Resortquest.com lists 20,000 condos and houses in the United States and Canada. For Europe, try RentVillas.com.
Unusualvillarentals.com has almost 2,000 properties, with helpful user reviews.
WEATHER
Pick a destination by temperature and month at www.weather.com. Go to Destination Finder. Other good sites are www.worldclimate.com and www.accuweather.com.
WHEELCHAIR-BOUND
Travelers might gain valuable information at www.accesstravelcenter.com Certainly worth a look.
---
Tips That Can Make Your Senior Travel Life Better
Senior Air Travel
Make your air reservations at around 1 A.M., when discounted fares are most available. The airlines reload their computers starting at midnight with the low-cost seats they sold but for which they've received no money. A temporary bulge in the number of rock-bottom-priced seats results.
The few daytime flights from the US to London generally cost $30 to $50 less, round trip, than evening flights. Ireland-UK Consolidated (800-577-2900, www.ukair.com), a British discounter, charges as little as $238 round trip for daytime flights from JFK during several months of the year.
Senior Hotels
When booking a motel room, never mention your membership discount privileges (AAA, AARP, military, government, etc.) until after you've been told the room rate.
Several hospitality exchanges have achieved longevity and reliability. People who are willing to have overnight guests in their homes receive similar free hospitality when they travel. Evergreen Club (815/456-3111, www.evergreenclub.com; limited to persons over 50, $15/day gratuity to host), or The Affordable Travel Club (253/858-2172).
When searching for an affordable hotel room for a short stay in London, contact Thistle Hotels (800-847-4358 for reservations, 800-295-4683 for brochures, www.thistle.com) and ask for their current special. You can often get a centrally located, first-class hotel room for up to 50% below the usual cost.
The European equivalent of our own inexpensive, long-stay residence hotels is the Citadines Apart'hotels chain, charging $100 or less per night for a tiny but fully equipped apartment. For reservations at all Citadines, phone the firm's central booking office in France (011-33/825-333-332) or go to www.citadines.com.
Quickbook and Hotels.com are two leading firms in hotel discounting. Both can dramatically cut your hotel costs in big US cities. Phone Quickbook at 800-789-9887 (www.quickbook.com) or Hotels.com at 800-246-8357 (www.hotels.com). Smaller specialists include Hot Rooms at 800-468-3500; for Chicago only (www.hotrooms.com).
At $55 a couple per year, the Hilton Senior Travel Honors program is a top senior travel buy for persons over the age of 60. Membership (800-432-3600, www.hiltonhhonors.com) brings you discounts of 40% at Hilton hotels worldwide.
Senior Other Lodging
Swapping your home or apartment for one in another city is always the least expensive way to enjoy a vacation trip, especially for families. Companies arranging swaps include HomeLink International (800-638-3841, www.swapnow.com), Intervac (800-756-HOME, www.intervac.com), and Home Exchange (www.homeexchange.com).
Seniors stay free at hundreds of estates, mansions, farms, ranches, resort homes, and hunting or fishing lodges around the world by acting as a caretaker. Subscriptions to the bimonthly publication with job listings cost $29 a year. Contact: The Caretaker Gazette, PO Box 4005, Bergheim, TX 78004. (830) 336-3939 or explore online at www.caretaker.org.
If you can round up at least two additional couples to share the cost, you can rent luxurious villas in the Tropics at an acceptable cost. Unusual Villa & Island Rentals (800-846-7280, www.unusualvillarentals.com) has a large inventory of multibedroom villas; rented by at least three couples together, they cost as little as $600 per couple per week or $300 per person per week.
You can stay free all over the world using the 55-year-old Servas organization. Its more than 14,000 members on six continents will house you without charge for periods of two or three nights in their homes without requiring reciprocal hospitality from you. Membership costs $85 a year. Contact US Servas, 11 John St., Room #505, New York, NY 10038; 212/267-0252 (www.usservas.org).
Those strangely named gites are the key to a low-cost, long-stay vacation in France. Contact Provence West Ltd., in Ft. Collins, CO (970/226-5444, www.provencewest.com), for one of those tiny vacation bungalows that the French call gites.
Senior Cruises
More than a dozen big cruise brokers quietly discount cruises. For more information contact Cruises Only (800-376-6637).
Save money on your next cruise. Nearly every cruise ship charges extra for soft drinks (and, of course, for beer, wine, or cocktails) taken with meals, but hardly ever for fruit juice, the choice of health-conscious passengers. Order fruit juice with your meals and you'll add not a single cent to your cruise bill on most (not all) cruise ships.
Three reliable organizations can book you aboard passenger-carrying freighters. For unstructured oceangoing trips of a month or more, costing an average of $100 a day, contact Freighter World Cruises of Pasadena, CA (800-531-7774, www.freighterworld.com), TravLtips of Flushing, NY (800-872-8584, www.travltips.com), or Maris Freighter Cruises of Westport, CT (The Freighter Travel Club; 800-996-2747, www.freightercruises.com).
Senior Temp Jobs
You can work for six months at a Club Med resort, earning a bit, enjoying a lot. Americans are hired to be social directors (gentils organisateurs), housekeepers, childcare attendants, or hostesses for commitments as short as 180 days. For instructions, visit its Website at www.clubmedjobs.com.
Senior Entertainment
At www.playbill.com you can secure half-price theater tickets in New York and, other theater cities in the US without standing in line at a theater kiosk or waiting to buy tickets until the day of the performance.
The John Jacobs' Golf Schools offer fine accommodations, most meals, and five hours of daily golf instruction for as little as $895 a week at 40 top resort locations throughout the US Write the John Jacobs' Golf Schools at 7825 East Redfield Road, Scottsdale, AZ 85260-6977, or phone 800-511-1639 or 480/991-8587 (www.jacobsgolf.com).
Don't Gross Out the World
Sure, you know not to eat with your feet on the table at a fancy restaurant. But what about eating at a famous restaurant in Khartoum or Beijing?
How about ants in your soup? Let the drown or rescue them?
Don't Forget Your Tooth Brush
Create your own before-you-leave checklists.
The Society of American Travel Writers lists nine items every senior traveler should carry:
A good pair of walking shoes
Photocopy of your passport
Photocopies of your credit cards (carry copies separately from passport and cards)
Photocopies of prescriptions for necessary medicines or eyeglasses
Ziploc bags
Imodium, for diarrhea
Pocket flashlight
Spare camera batteries
Your address book.
You may also want to take adapter plugs and a nighttime reading light.
Sponsored Links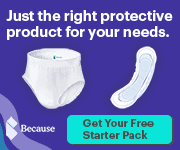 ---
Your link could be here.
About
This top-ranked site now has over 4,000 pages of humor, nostalgia, senior advocacy and useful information for seniors 50+. Updates weekly!
The daily e-zine for everyone over 50 who feels way too young to be old.
"...the perfect mix of Andy Rooney, Dave Barry, and Garrison Keilor, combining knee-slapping humor with useful information and genuine compassion."
Retired.com
"Thousands look to and trust Suddenly Senior. Other Websites pale in comparison to the real-life, intimate look into senior lives. What sets apart Suddenly Senior is its blistering honesty and its incomparable encouragement. Millions need guidance."
Suzette Martinez Standring
"Best Senior Site ever on the Web! Great, up-to-date information on how seniors can save money on drugs. Wonderful nostalgia. Hard-hitting senior advocacy pieces that get read in high places. Wonderful humor. It's all at Suddenly Senior."
Alexa.com
KUDOS
Now read by 3.1 million in 83 newspapers from Florida's St. Petersburg Times to the Mumbai, India News.