Senior Travel can be some of the best times of your life. Follow our travel for seniors tips, senior travel groups, and guides to make every vacation a life-changing one.
Senior Travel Destination Articles
Ever considered traveling the world with free accommodations? All you need to do is become a house sitter. Take a gander at our FAQs to learn more!
"Galveston, oh Galveston. I can hear your sea winds blowing…" as the words of Glen Campbell's song goes… "on the beach where we used to roam." And the beach has been tied totally to Galveston's history. You may not know this but Galveston is an island, actually a barrier island, about 45 miles southeast of Houston, TX. Galveston is part Southern, part Texas blooming with towering oleanders of every color and has more history and stories than cities 20 times its size.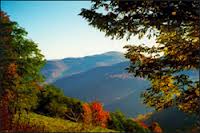 Have you ever heard of the New River Train? This special train only runs 4 days Sat & Sun of 2 fall weekends in October. This is a great trip either to take as an escorted tour or on your own. You board the train in Huntington, WV. You may remember Huntington from the tragic plane crash that killed most of their football team on November 14, 1970.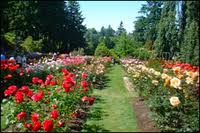 My company, Mayflower Tours, has a wonderful new tour called Pacific Coast Journey. It is already so popular that they have added another departure to include two in September. The tour starts in Portland, Oregon, the "City of Roses." On the first day, there is a welcome dinner @ Rheinlander German restaurant complete with singing waiters. The next day begins with a city tour of Portland, including the famed International Rose Test Gardens.
If like me, you spend way too much time behind the wheel in traffic, it's great to be able to sit back and someone else do the driving when on vacation. This week, travel for seniors columnist Kileen Prather takes us on a rail journey to Glacier and Yellowstone Parks. Just looking at the photos of this spectacular vacation is relaxing!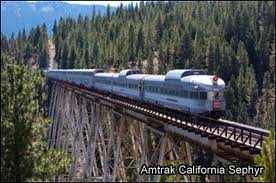 Ah, the romance of traveling by rail. No security checkpoints or baggage weight limits to deal with. No traffic jams. Just sit back and enjoy the scenery. This week Kileen Prather takes us on Amtrak, and she has lots of info on what to expect. Always remember, "it is the journey and not the destination."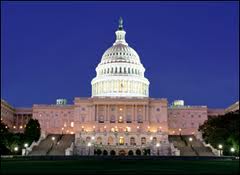 In this latest column from Kileen Prather, she visits Washington DC, capital of the USA. This city offers the traveler many options. Many museums, national landmarks, architecture, history, art galleries, theater, and at this time of year, cherry blossoms. If you are lucky you might even see a Presidential motorcade.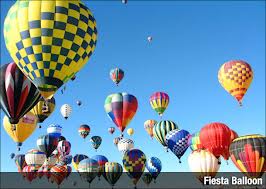 Travel for seniors with Kileen: This week she suggests two special occasions to visit San Antonio: either Christmas on the Riverwalk or in April for Fiesta. Both times are great. In September they start stringing the Christmas lights in the trees on the two-mile horseshoe bend of the San Antonio River. And the dazzling display continues all night from Thanksgiving to New Year's. Or if you go at Fiesta time there are parades, including a boat parade, and mariachi bands everywhere celebrating independence from Mexico.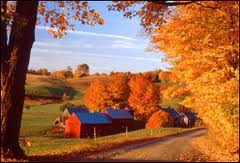 Are you planning your 2012 vacations? This week, our travel for seniors writer Kileen Prather suggests a great choice for a fall vacation, New England. If you have never seen the spectacular Fall colors in Massachusetts, Vermont, New Hampshire, or Maine, or if you have and want to experience them again.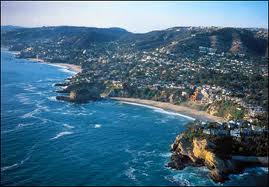 This week, travel for seniors columnist Kileen Prather addresses the question "Where Is The Most Perfect Place To Live"? Living in South Florida as I do, it seems many people have decided this is the perfect place to live. At least in winter when the "snow-birds" arrive. For me, enough with the endless
sunshine! My perfect place to live would be Maine or Scotland in summer, and maybe a less crowded part of Florida in winter.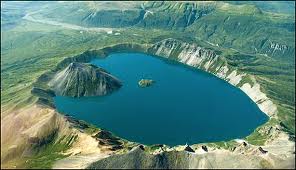 Crater Lake is filled almost entirely with melted snow. At 1,943 feet deep, it is the deepest lake in the United States and one of the deepest in the world. It is also one of the clearest. On sunny summer days, neither words nor photographs can capture Crater Lake's remarkable blueness.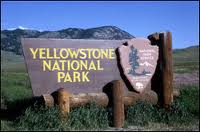 Last time, our travel for seniors writer Kileen Prather took us to sample the delights of Seattle and the Pacific Northwest. This week she travels to Yellowstone National Park, one of the USA's "must not miss" destinations. Whether you visit in winter, spring, summer, or autumn, Yellowstone and surrounding areas have something for you.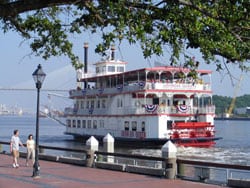 Some towns are just made for geezers. One of my favorites is Savannah, Ga. Savannah has everything close at hand, relatively inexpensive and comfortable, to keep you occupied between naps for as long as you want.
Over the years I have been to Savannah many times in my travels, but seldom more than for a night at a downtown hotel/motel to cover some event in the area for whatever publication I happened to be writing for at the time.

Instead of 1,000 Places to See Before You Die, at our age how about just five? One of them is certainly the three grand natural American cathedrals of northern Arizona and southern Utah: Grand Canyon, Bryce Canyon, and Zion Canyon. Each is a national treasure, unlike anything you've ever seen. Each leaves you whomperjawed. And each is more audacious, more stunningly beautiful than the others.
Today's China is safe, friendly, and fascinating. With the 08/08/08 Olympics in mind, there's never been a better time to visit. Frank and Carolyn look back on what Frank calls their "Spoiled Rotten in China" tour.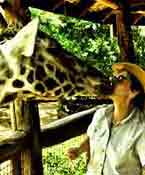 This was the beginning of time. Eden. God's country. It was absolute magic, interrupted only by the sound of camera shutters. Carolyn and I looked at one another, smiling, knowing how each of us had spent 60 years waiting for this very moment."
Looking for a national park on a lake? Let us suggest Isle Royale National Park on Lake Superior.
---

Combine the best in luxury cruise travel, with sails, five masts full, and you get an extraordinary treat at sea. Our New Year's cruise out of Barbados on the 300-passenger Wind Surf proved that the ship can be the destination itself.
When a vacation lives up to every hype and

expectation, that's rare. And rare, magnificent, awesome, leisurely and friendly are just a few of the words that help describe superlative Alaska and its people.
For me, this is the most glorious place on earth. The Rocky Mountaineer lets you travel the Canadian Rockies with the style and cuisine of a fine hotel. It's a moveable feast for the eyes, the heart, and the tummy.
A view of fall, life, and death from Nova Scotia in autumn. Is being a senior traveler a prelude to death or the most spectacular time of life?
From the primeval rainforests and volcanoes (see photo) to the ever-smiling, waving and helpful Ticos, Frank and Carolyn explore this Central American democracy and find it fascinating from Atlantic to Pacific. Inexpensive, too.
And the answer is…
After a lifetime of hard work, harder winters – and possibly hard up for money – how about retiring to a relatively safe place where the temperature's always in the 70s, complete healthcare costs less than $50 a month for the two of you, where a two-bed, two-bath house rents for about $300, and the natives love Americans?
My wife, Carolyn, and I are three miles up – 15,000 feet – falling, tumbling, soaring through space at 174 feet per second, 120 mph, or "terminal velocity." Read why two old goats jumped from a perfectly good airplane.
If you ever want to get away from it all and return to the friendlier world you knew as a kid, I suggest that you visit or retire to Florida's Madison County. Its comfort and ease are akin to that first deep breath you take as you step off a jet following a particularly harrowing flight.
From Russia with Love
It takes more to tour Russia than a taste for adventure, a tough stomach, and plenty of your own toilet paper. Read "Tourism, Russian-Style," Frank's feature article was first published in The World & I Magazine. Also, if you want to know what's really going on in that huge bear of a country, read Frank's "The Real Russia – An Intimate View of a Proud, Corrupt Place on the Brink of Collapse, Even Starvation."
Stuff We've Learned About Senior Travel
From planning a trip to packing, hitting the road, and arriving at your destination looking good and feeling great, read this!