Travel
West Virginia, The Mountain State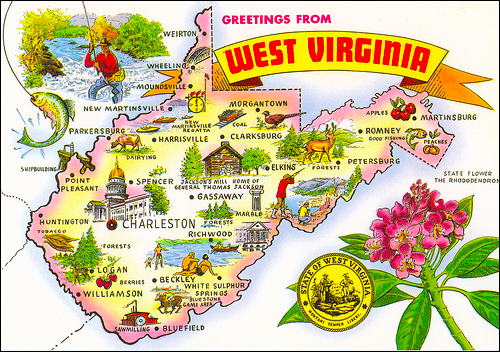 A Great Trip in the Fall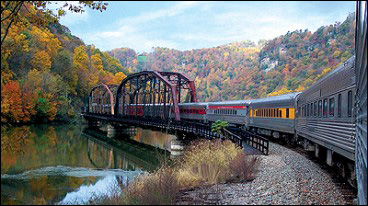 Have you ever heard of the New River Train? This special train only runs 4 days Sat & Sun of 2 fall weekends in October. This is a great trip either to take as an escorted tour or on your own.
You board the train in Huntington, WV. You may remember Huntington from the tragic plane crash that killed most of their football team on November 14, 1970. It was the only chartered flight that year since most of the schools they played were within an easy driving distance. Seventy-five people died in the crash. Many boosters and prominent citizens were on that plane as well as thirty-seven team members & eight coaches. Seventy children lost one parent in that crash and eighteen were left orphaned. Today as you drive through the campus, there is such a peaceful look, you would never know the tragedy that struck the town. Perhaps you even saw the movie with Matthew McConaughey that came out in 2006 called "We Are Marshall."

Huntington is a pretty little town, near the Ohio and Kentucky borders on the Ohio River with a population just under 50,000. Eleven miles of floodwalls protect the city. The town was founded in 1871 by the president of the Chesapeake & Ohio Railroad and is a busy industrial area with the railroad contributing greatly to its growth.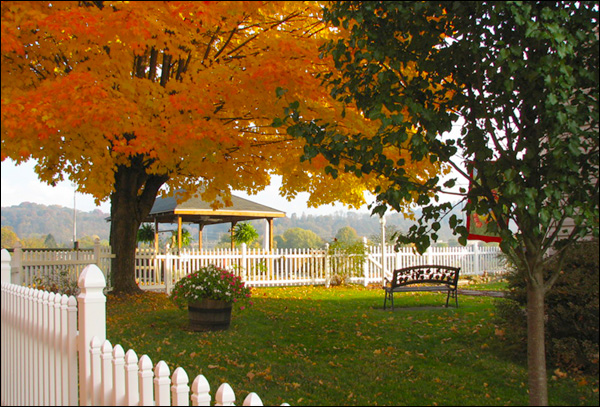 Since 1968, the New River Train has been taking travelers on an annual fall excursion through the scenic New River Gorge in West Virginia to view the beautiful autumn foliage. The round-trip train runs from Huntington, WV to Hinton, WV and back with a 65 mile long stretch through the New River Gorge. The New River Gorge follows the Kanawha River and is one of our newest National Parks, often referred to as "The Grand Canyon of the East." Much of this stretch of the New River Gorge is inaccessible by car, making the trip an excellent opportunity to view ghost towns and old coal mining sites tucked deep into the Gorge. Guides onboard each car point out the various sites still visible along the route of the railroad. If you are on an escorted tour, we only take the train one way to Hinton and the motorcoach catches up with us there. But whether you go one way or roundtrip there is a stop in Hinton (3 hours if you are going back on the train) where Railroad Day festivities include food, arts and crafts, and entertainment. The festival is small–only 2 blocks long– but lots of food booths pack both sides of the street. The train borrows old railroad cars from many midwest train towns, so you are riding in vintage cars on this journey and it's a leisurely way to see some beautiful sites in the Mountain State.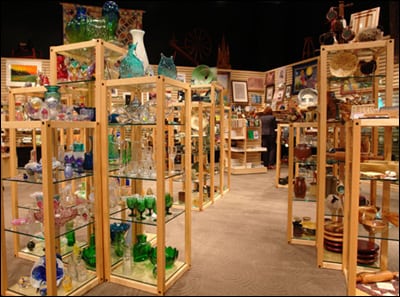 Next up on tour is the town of Beckley, W.V.; a town of less than 20,000 in the heart of West Virginia's coal mining region. You can tour a coal mine which is really quite fascinating. But a must stop is definitely Tamarack. You can see artisans at work making quilts, pottery, glass and woodworks and crafts native to West Virginia. I like to stop here for a dinner stop, too. The restaurant is set up cafeteria style and is very reasonable. They train the chefs here for one of my favorite places, The Greenbriar and so the food is always exceptional.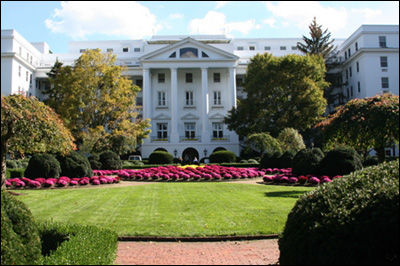 The Greenbriar Resort, A National Historic landmark in White Sulphur Springs, is a definite favorite of mine. I think I like it better than the Grand Hotel on Mackinac Island. Dorothy Draper decorated the place in the 1920s and you find room after room to marvel at as you walk through the place. Even the public bathrooms are awesome! For most of its history, the hotel was owned by the Chesapeake & Ohio Railway and the Duke of Windsor with Wallis Simpson, members of the Kennedy family, Bing Crosby, several presidents and vice presidents and foreign dignitaries such as Nehru, Gandhi, & Prince Rainier & Princess Grace of Monaco have all stayed there. There are wonderful restaurants and a championship golf club, Sam Snead was connected to. But, one of the most fun things about the resort is the Bunker. The Bunker was built under one of the hotel's wings in secret. It was built during the Cold War & was designed to house members of Congress in case of nuclear attack. It was never used, although it was stocked with supplies for thirty years. In the 1990's a reporter from the Washington Post broke the story, thus compromising the place. Today you can do the Bunker Tour, which is fascinating. It makes me wonder where the new Top Secret place for Congress is now located after touring here.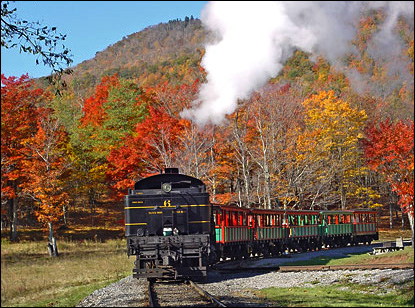 Before heading home we make one more stop at the capital of West Virginia, Charleston. This town is on the Kanawha River and only has a population a little over 50,000. Daniel Boone used to live across the river and the capitol building is definitely worth the visit. But if you don't have time to do this, watch for the building when you are on the New River train because it chugs right by Charleston in the heart of the Appalachian Mountains.
---
Editor's Note: To read more in-depth about this area, check out Kileen's book "Journey Beckons". Her latest, "Journey To Port" now also on Kindle.
Journey with Kileen: Having been a Tour Manager for the last fourteen years and being in thirty-five to forty states a year, there are not too many places I haven't visited in the U.S. I love traveling and meeting so many wonderful people from all over. The purpose of this column is to share with you some of my favorite places and different means of travel whether you go by car, boat, train or motorcoach (bus).
Our Sponsors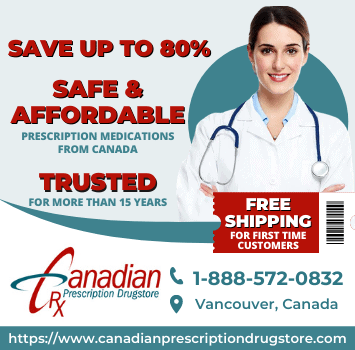 ---
Your ad could be here.
About
This top-ranked site now has over 4,000 pages of humor, nostalgia, senior advocacy and useful information for seniors 50+. Updates weekly!
The daily e-zine for everyone over 50 who feels way too young to be old.
"...the perfect mix of Andy Rooney, Dave Barry, and Garrison Keilor, combining knee-slapping humor with useful information and genuine compassion."
Retired.com
"Thousands look to and trust Suddenly Senior. Other Websites pale in comparison to the real-life, intimate look into senior lives. What sets apart Suddenly Senior is its blistering honesty and its incomparable encouragement. Millions need guidance."
Suzette Martinez Standring
"Best Senior Site ever on the Web! Great, up-to-date information on how seniors can save money on drugs. Wonderful nostalgia. Hard-hitting senior advocacy pieces that get read in high places. Wonderful humor. It's all at Suddenly Senior."
Alexa.com
KUDOS
Now read by 3.1 million in 83 newspapers from Florida's St. Petersburg Times to the Mumbai, India News.