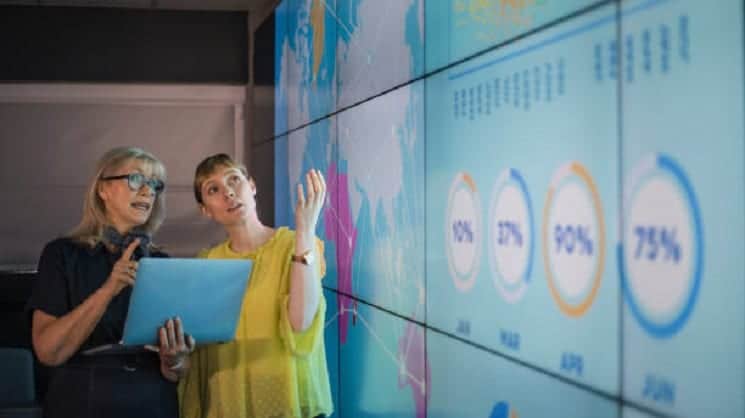 The MetLife Mature Market Institute Demographic Profile of Americans 65 and over shows an aging population of 36 million people, some with few assets and relatively low income; 10% live below the poverty line.
The publication reports the segment of the population between 65 and 69 has a median net worth of $114,000, including the equity in their homes, but $27,588 without it. For those between 65 and 74, the average before-tax income is $35,118 with most coming from Social Security. Of the entire 65+ population, 80% own their own homes and 20% are renters.
Not surprisingly, the lion's share of the 65+ age group's expenditures is for basic necessities such as housing, food, transportation, and health care. Those over 75, for example, spend just $896 per year on entertainment.
"This is alarming data, particularly with regard to the future," said Sandra Timmermann, Ed.D., director of the MetLife Mature Market Institute. "Our report shows that the 65+ population comprises 12.6% of the current population — one in eight people — and that the ranks will double to about 71.5 million people by 2030; by 2050 there will be 86.7 million people over 65."
"As we consider increased longevity rates, coupled with the low savings patterns of the baby boomers, we can anticipate that the older population of the future will not fare any better financially than this 65+ generation," said Timmermann. "In addition, the fastest-growing population group is those aged 85 and over — the group most likely to be frail and in need of care. These facts point to the pressure that will be placed on our economy, particularly our health and long term care systems, and the need to help individuals plan for their economic security."
For the current 65+ age group, the following statistics are notable:
Credit card debt grew slightly from $3,919 in 1998 to $4,014 in 2001.
42% are male and 58% female.
Non-married persons were more likely to live in poverty (16.9%) than married persons (4.7%).
More men (71%) than women (34%) were married.
28% live alone, more women (40%) than men (17%).
Almost half (49.4%) of women 75 and older live alone.
72% of people 65 and older report that their health is good to excellent.
The states with the greatest percentages of older Americans are Florida (17.6%), West Virginia (15.6%), Pennsylvania (15.3%), Iowa (14.9%), North Dakota (14.7%), and Rhode Island (14.5%).
The racial and ethnic composition of the 65+ age group is as follows: White (75.1%), Hispanic or Latino (12.5%), African American (12.3%), Asian (3.6%), Two or More Races (2.4%), American Indian or Alaska Native (.9%), Native Hawaiian & other Pacific Islander (.1%).
Read our following article to get more Senior Facts and Figures.
"Women, because they live longer than men and are more likely to be living alone, are at the greatest disadvantage in this profile," said Timmermann. "While more women are working and the earnings gap with men is decreasing, women, nevertheless, earn only 75 cents to every dollar men earn. These points have implications for financial and long term care planning for women in the future."
The profile relies on data from the 2000 U.S. Census and from U.S. Census Bureau supplements from each year between 2001 and 2004. Other sources were the National Health Interview Survey and "Demos, Retiring in the Red: The Growth of Debt Among Older Americans," 2004.
The MetLife Mature Market Institute is MetLife's information and policy resource center on issues related to aging, retirement, long-term care, and the mature market. The Institute, staffed by gerontologists, provides research, training and education, consultation and information to support MetLife, its corporate customers, and business partners.
Our Sponsors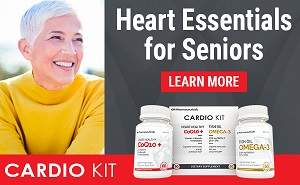 Cardiologist Developed and Recommended
---
Your ad could be here.
About
This top-ranked site now has over 4,000 pages of humor, nostalgia, senior advocacy and useful information for seniors 50+. Updates weekly!
The daily e-zine for everyone over 50 who feels way too young to be old.
"...the perfect mix of Andy Rooney, Dave Barry, and Garrison Keilor, combining knee-slapping humor with useful information and genuine compassion."
Retired.com
"Thousands look to and trust Suddenly Senior. Other Websites pale in comparison to the real-life, intimate look into senior lives. What sets apart Suddenly Senior is its blistering honesty and its incomparable encouragement. Millions need guidance."
Suzette Martinez Standring
"Best Senior Site ever on the Web! Great, up-to-date information on how seniors can save money on drugs. Wonderful nostalgia. Hard-hitting senior advocacy pieces that get read in high places. Wonderful humor. It's all at Suddenly Senior."
Alexa.com
KUDOS
Now read by 3.1 million in 83 newspapers from Florida's St. Petersburg Times to the Mumbai, India News.