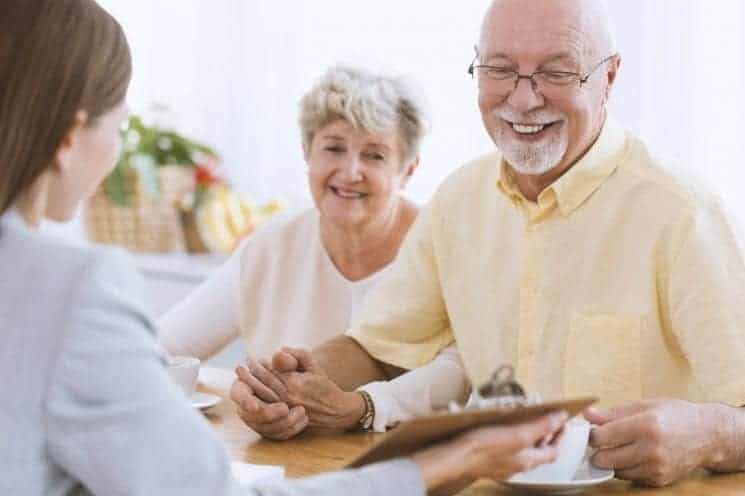 Invisible Seniors?
Seniors are pretty much invisible to advertisers in America. Have companies given up successfully advertising to seniors? We get weary of watching a TV world where you seldom see anyone over 50. And when you do, they're most often ding-a-lings, duffers or bores.
Consumers 18 to 49-years-old are who most advertisers want to reach. So that's who we see on TV.
Except for news shows. Seems that no one under 55 watches the news anymore. With just us geezers watching, TV news brings with it reminders of our false teeth, arthritis, and incontinence problems. It's a senior world from 5 p.m. to 7 p.m. every evening.
Then it becomes primetime when the only seniors you'll ever see are fools and idiots.
Watch "Frasier's" Martin Crane, permanently planted in his Barcalounger squatting in front of a television with his jumping dog, Eddie, by his side. On "Everybody Loves Raymond," Marie Barone is overbearing and meddling; husband Frank is long-suffering. Both are clichés older than I am. As series star Doris Roberts, 71, says of the entertainment industry during testimony at a September 2002 Senate Committee, "They frequently show seniors in insulting and degrading ways, either mean or incompetent."
Advertisers and TV Producers
It's not that advertisers and TV producers want to insult us. They live in a world in which no one lives beyond 49.
Turn 50 and – Poof! – you're a goner. While we as a nation see more gray every day – a boomer turns 50 every eight seconds, with 77 million approaching retirement age – advertisers believe the viewing world is forever young. Mention the senior market and even veteran admen and women conjure Mr. Whipple squeezing Charmin while Clara chortles "Where's the beef?"
The result? Older viewers are fleeing the networks in droves. Since 1990, one-third of viewers 55 and older have deserted broadcast TV's top 20.
Clueless Advertisers
And advertisers still don't get it. Especially the part where we geezers are rich. And spending like crazy. According to J. Walter Thompson Specialized Communications, Mature Market Group, today's 50-plus market holds more than $1.6 trillion in buying power, yet less than 10 percent of today's advertising focuses on people over the age of fifty.
MMG finds that seniors control 75 percent of the nation's financial assets, control 70 percent of our country's net worth, and over half of its discretionary spending.
You can read more Senior Facts and Figures for additional metrics on the senior demographic.
Advertisers Haven't a Clue
When it comes to seniors, advertisers still buy time on programs that cast our age group as drooling dumbbells. It's traditional!
Specifically, it's the advertising agency's 20-something media buyers who are at fault. They know not, and actually think it's humorous to stereotype a senior as a know-nothing goof.
Here's the real picture.
Americans 50 and over…
Own more homes than any other age group.
Purchase 41 percent of all new cars.
Spend 74 percent more on a typical vacation than 18- to 49-year-olds.
Enjoy more than $900 billion in income.
Sixteen million of us exercise at least three times a week.
Baruch College-Harris Poll
According to a Baruch College-Harris Poll commissioned by Business Week Magazine, the 50 plus age group is most likely to buy online, 42% of those 65 and over have purchased something online, followed closely by the 50-to-64-year-olds, 39% of whom have made an online purchase.
Even when they actually want to reach us, advertisers' biggest blunder is thinking that old people are old.

I'm sure by now you understand perfectly what I'm saying here.
Here's another surprise. The same concepts that are important to you are important to us: respect, connectedness, independence, personal growth, and revitalization.
Seniors & Personal Worth
We all want affirmation of personal worth. If advertisers want to capture our attention on the tube, older characters must embrace some of these aspects.
Above all, don't talk down to us. We're not dumb. Don't consider us that way. Remember the "I've fallen and I can't get up" commercial for an emergency communication device? That spot almost killed that entire product category. Elders, even those who could have benefited from such a product, stayed away in droves.
Never base your sell on fear. Better to talk about maintaining independence.
I trust you guys and gals will learn all this soon — before you go on wasting millions of dollars advertising to seniors. Because until you and your clients catch on, I and my millions of peers and their dollars will continue to get geezer mail that never gets opened and stereotypical TV that never gets watched.
A good place to start learning about how to advertise to seniors is my "10 Commandments for Successfully Selling to Seniors."
---
FROM AARP'S GRANDPARENT INFORMATION CENTER
The average grandparent spends about $500 a year on the grandkids.
Two in Five shells out between $500 and $2,500.
Half say they help pay for their grandchildren's education
Forty-five percent say they assist with living expenses.
Fifteen percent provide some level of daycare for their grandchildren – up from 8 percent in 1998
Seventy percent of grandparents see their grandchildren at least once every week or two.
---
The biggest hurdle for Madison Avenue is its belief in five key assumptions about mature consumers – some dating to the days of I Love Lucy – despite mounting research to the contrary:
Myth 1: Mature consumers are brand loyal.
This is the single biggest myth, experts say. Consumers 45 and over are just as likely as younger consumers to experiment with or switch brands, according to a study by AARP and RoperASW. "Marketers who abandon this stereotype will find themselves rewarded," says Jim Fishman, publisher at AARP Publications.
Myth 2: Mature consumers care only about price.
Consumers 45 and up are more likely to buy higher-priced brands and less likely to change brands just to get a cheaper price than people younger than 45, says Stephen Frost, research director of AARP Publications. "These consumers are not eating cat food on limited budgets."More than 60% of them say "quality" is the most important factor in choosing a brand. Take John Bohl, 73, a retired teacher from Brooklyn, N.Y. He just dropped more than $20,000 for a new Toyota RAV4 without blinking – but not before careful research. "I read Consumer Reports," he says.

Myth 3: Mature consumers don't shop the Web.
The image of technophobic old fogies dies hard. The numbers tell a different story: Roughly half of the 50-plus consumers own personal computers, and 70% have Internet access, according to the Senate committee. About 92% of those PC owners have shopped online; 78% have made purchases.
Myth 4: Mature consumers think alike.
AARP says marketers must speak to at least three groups: leading-edge boomers, 45 to 56, still in their peak earning years; the gap generation, 57 to 65, who are planning work and lifestyle changes; and consumers 66 and up, entering retirement years.
Myth 5: Marketers can reach mature consumers as "spillover" by advertising to younger consumers.
Marketing is becoming so segmented that mature consumers need their own messages, Frost says. "Very soon, the 45-plus market will represent half the population, and the traditional target of consumers aged 25 to 44 years old will shrink."
---
AgeVenture News Service: A Promotional Checklist
To make sure your message is loud and clear.
Business cards:
Pull out your business card and take a serious look. Are your name and phone number legible? If not, it doesn't promote anything.
Brochures:
Avoid glossy stock that causes glare when reading. Eleven-point type (or higher) with high-contrast between paper stock and ink is best.

Newsletters:
Critics will tell you that nobody reads newsletters. Don't be surprised that seniors with time on their hands read them cover to cover.
Print ads:
Same concerns as business cards, brochures, newsletters. Newspaper and magazine ads rank higher than television and radio when it comes to "reader believability". How-to features draw best and enjoy a longer self-life (in wallets and purses) than most people realize. However, keep it simple and avoid clutter. Most common complaint? "The print is too small".
Radio ads:
Media research suggests that radio draws greater senior audiences during early morning hours. Keep the background music in check when producing radio commercials.

Television ads:
Senior television audiences tend to peak during the early evening. News, documentaries, and game shows are good placements for senior advertising. Don't forget late-night television … the daytime cat-nappers are up all night. Most common complaints? Background music interferes with the spoken message. Also, phone numbers and other information do not stay on the screen long enough to be copied by the viewer.

Direct mail campaigns:
Not everyone thinks it's "junk mail". Seniors have the time to read and enjoy getting mail (the kids never write). The nation's largest providers of senior services rely heavily on direct mail campaigns.
Promotional giveaways:
These can be cost-effective due to the long shelf-life. Promotional keychains, calendars, and refrigerator magnets lead the way. "Why hasn't anyone thought about a low-cost, promotional compass for the dashboard of the senior's car?" They'll never leave home without it.
---
From Evergreen Direct:
10 Tips to Marketing to a Mature Audience
Know Your Market
In the same way that every automobile isn't a Ford, every member of the mature market isn't a "senior." Those over 50 are part of a multi-segmented group, each segment having its own wants and needs. What's more, each age segment can be defined further by income, ethnic status, health, discretionary time, and more. Is your target market in their early fifties, possibly with children still in college and likely still part of the working force? Are you talking to those in their early 60's who may well have impending retirement and health concerns? The point is, when it comes to the mature market, one size does not fit all. It's important that you identify the segment to whom you are selling and take the time to incorporate that knowledge in everything from your copy and design to your choice of media.
Just the Facts, Please
"Been there, done that," may well be the battle cry of the over 50 sets. The most effective sales messages to this group explain in a clear and straightforward way exactly why they should be interested in what you have to offer and exactly what benefits they will receive.
Build Relationships
As a whole, this market values personal ties and will take the time to get to know you and your product or service. Experience tells them that few things require an instant decision. It's unlikely that they will respond well to pressure tactics.
Use Lifestage Marketing
Life-changing events (a child's marriage, retirement, moving, health problems, etc.) are defining moments for this market. Use these events to create connections. For example, market fitness products by focusing on the parents' free time now that the kids are gone – or financial services products that provide enough post-retirement security for a dream vacation.
Educate the Market
Some of the most successful campaigns educate the market on real-life concerns while subtly slipping the product message in between the lines. American Express, for example, built its pre-retirement base by sponsoring seminars on fraudulent telemarketing. Promotional events were low-key, but those attending knew the sponsor cared enough to help them protect their money
Design with Eyes in Mind
No matter how young they may feel and act, diminished vision is a fact of life for most people over the age of 50. Set type in a readable size (12 points is recommended) and use plenty of white space, bold headlines and subheads to make a copy a pleasure, rather than a chore to read. Consider the column width when designing. While the long copy is acceptable to this group, which overall prefers a strong rationale for buying, shorter columns are easier to read than typeset across an entire page width. In photography and graphics, four-color is preferable to black and white. Choose models with some sensitivity to your market. Clearly today's over-50 group is not confined to rocking chairs…or to the golf course. Use photography and art that reflect the lifestyle of the group to whom you are speaking.
Avoid Scare Tactics
Scare tactics and discouraging news about aging won't motivate this group to act or buy. Consider this: Seven in ten people over 50 say they love to try new things; roughly 10 percent of those attending college are over 50; health club memberships by this group are up nearly 150 percent since 1988. Direct marketers who recognize the joys of aging stand a much better chance of reaching this market.
Don't Call Them Names
Probably the quickest way to turn off the younger members of the over-50 group is by offering them "senior" discounts, or products designed for "seniors."When speaking to those over 65, it pays to avoid labels such as "old" and "elderly". As one ad executive says, "the only label these people like is 'grandparent'."
Demonstrate Your Credibility
If your company has been in business for 25 years, say so. If you're new on the block, emphasize your commitment to customer service. Testimony from satisfied clients, research results, professional endorsements, documentation, and evidence are all key copy elements.
Remove the Risk
Offer a money-back guarantee, free trial period or lifetime warranty. Reassure the reader that there are real human beings at the other end of the correspondence. Use names in your copy as you talk about the people who will be making the product, handling the account, or providing the service you offer.
This list was taken from Evergreen Direct; experts in marketing to older adults.
---
And finally, from Marketing To Seniors…
10 Tips to Marketing to Seniors
Spending by older Americans has increased in recent years. Householders over 65 spent 12 percent more in 1999 than in 1990, and those over 55 increased spending by 6 percent. This is in contrast to the 2 percent increase for the average household.
What are they spending more on?
Alcohol, perhaps because they spend more time on leisure activities.
Furniture…many are moving to smaller homes or relocating to sunnier climes.
New cars and trucks…trading in the old "family" cars for something more suitable for smaller households.
Entertainment, due to more free time.
Gifts…mature people spend millions on their grandkids
Health care, including health insurance.
Personal and household services such as housekeeping, spa visits, yard maintenance, pool upkeep, etc.
Coffee! Turns out that people between 55 and 64 are the most devoted coffee drinkers.
Recreation vehicles…they are on the road.
Vacation homes, airfares, ship fares, hotels.
Reading…especially newspaper subscriptions.
---
Senior Demographic Group Segmentation
To develop effective marketing messages for the demographic group that is over the age of 50, we must use segmentation. Experts recommend that we think of "cohorts," a group of like-minded individuals who are often age-similar as well.
For the mature market, two cohorts are clearly visible, and they are related! The "matures" include people who are over the age of 65. These folks remember the depression and lived through World War II.
Mature market characteristics include:
a strong work ethic
an interest in the common good
acceptance of self-sacrifice
tolerance of authority
content with conformity
loyal and patriotic
relatively well-off compared to their parents
ready to enjoy the results of their hard work and sacrifice (willing to spend)
appreciative of good value
These "matures" are the parents of the Baby Boomers, the oldest of whom are turning 56 in 2002. There is a considerable gulf between these two generations yet they both comprise the "mature market"
Baby Boomers are:
well educated
hedonistic
interested in self-improvement
individualistic
non-conformist
believes that work should be fulfilling
feels entitled
tolerant of differences
seek adventure and new experiences
These two sets of values are quite different but they are strongly represented in the mature market. Prepare marketing messages for both groups and your sales should follow.
RESEARCHER ANN FISHMAN DIVIDES SENIORS INTO THREE COHORTS…
There are actually three generations within the "generation" of
people 50 and older. Each segment has its own values, behaviors,
and consuming patterns. Ann Fishman, an expert in generational
marketing breaks these groups down in this way:

G.I. Generation (1901-1924)
are up-to-date
respect old ways and old values
are comfortable with known companies
want everything prepackaged
appreciate politeness and interest
are vital, active people. think life stage, not age
value the opinions of experts
like to help others, particularly their grandkids
are enjoying a second middle age
are splurging on big-ticket items
Baby Boom Generation (1943-1960)
love values
care about the environment
distrust authority
want to be in control
think they'll be young forever
are nostalgic
have a split personality – nostalgic or needy
are better at spending than at saving
love learning, their way
have an overwhelming sense of entitlement
women, particularly boomer women, are opportunity #1
are busy people
Provide the appropriate messages for these segments and your sales to your mature consumers will soar.
Resource: www.annfishman.com
Source: The best articulation of market segmentation based on generational differences is "Rocking The Ages," by J. Walker Smith and Ann Clurman.
Our Sponsors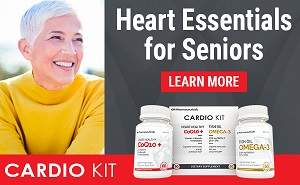 Cardiologist Developed and Recommended
---
Your ad could be here.
About
This top-ranked site now has over 4,000 pages of humor, nostalgia, senior advocacy and useful information for seniors 50+. Updates weekly!
The daily e-zine for everyone over 50 who feels way too young to be old.
"...the perfect mix of Andy Rooney, Dave Barry, and Garrison Keilor, combining knee-slapping humor with useful information and genuine compassion."
Retired.com
"Thousands look to and trust Suddenly Senior. Other Websites pale in comparison to the real-life, intimate look into senior lives. What sets apart Suddenly Senior is its blistering honesty and its incomparable encouragement. Millions need guidance."
Suzette Martinez Standring
"Best Senior Site ever on the Web! Great, up-to-date information on how seniors can save money on drugs. Wonderful nostalgia. Hard-hitting senior advocacy pieces that get read in high places. Wonderful humor. It's all at Suddenly Senior."
Alexa.com
KUDOS
Now read by 3.1 million in 83 newspapers from Florida's St. Petersburg Times to the Mumbai, India News.