Romance
My Love Affair with Audrey & Katharine Hepburn
Am I the only one still in love with Audrey and Katharine Hepburn?
Oh, my God! Britney Spears is in the headlines again, this time for a 55-hour marriage with her high-school sweetie.
Spears, a pop-tart famous for her off-again, on-again virginity, last made noise for her generation juicy- smooching Madonna, the androgynous and talented boomer.
If there's one cogent indicator of how drastically things have changed since "our day," it is in generational celebrity.
Sure, at some hapless level, little ever changes. Doris Day is reborn as Meg Ryan; Alan Ladd as Brad Pitt. Contemporary comparisons might even include Dorothy Lamour, Marilyn Monroe, and Liz Taylor, especially if Britney keeps up her current marriage pace.
But when it comes to class, glamour, sophistication, and courage, – especially courage – no living person compares to my silver-screen favorites: The Hepburns.
I don't know if Katharine and Audrey ever met – what a kick-ass combo that would have been – but I've read that when Paramount demanded Audrey change her name to avoid confusion, she politely but emphatically replied, "If you want me, you must take my name."
You didn't push these angels around. They pushed back! Hard.
Kate, who died just last year at age 96, once said that she wanted to "live like a man." In her day – our day- ladies, like children, were to be seen and not heard. Kate would have none of it. On-screen and off, this lady redefined what it meant to live as an independent woman.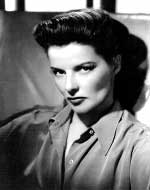 The idea scared the hell out of most men. When she stated "I may be a bit tall for you," only Spencer Tracy could get away with saying, "Don't worry, I'll cut you down to size."
I adored her. As early as my 20s, my choice of any woman to be with on a desert island was Kate. I envied Bogie in "African Queen," all alone together out there in the middle of the jungle. She combined strength and vulnerability into a unique, irresistible recipe of awe and Wow!
A star for 60 years, Katharine Hepburn's brash and fearless actions on screen and off, proved to us that the sexes could indeed be equal (even if Kate was never willing to settle for such a demotion). Audiences loved her arrogant spunk. This daughter of a suffragette won four Oscars, three after the age of 60 – everyone for simply being herself.
MOON RIVER TAKES ME 'ROUND THE BEND
Always herself as well as Audrey Hepburn. And herself, in this case, was a princess.
In 1953, I wasn't the only one to fall in love with this unknown dancer from London who stole "Roman Holiday" from costar Greg Peck. He fell too and insisted that she have top billing. There was a Truth about her that instantly melted the wall around one's heart.
Two years later, as a student at the University of Edinburgh hitchhiking around Europe, I sat on Rome's Spanish Steps eating gelato – just as Audrey had – when I realized that I'd made this trip for her. For Audrey. I suddenly knew that, had I not seen that movie, I'd still be back in the snows of Greencastle, Indiana.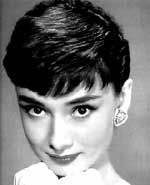 Humble, charming, fragile and vulnerable, this lady never lost sight of who she was: a wondrous woman. In the day of big bosoms and even bigger egos, Audrey Hepburn was simply none of that.
And that took guts.
I fell in love with her again in 1961 when she played Holly Golightly in "Breakfast at Tiffany's." With a simple song sung from a rickety fire escape, her "Moon River" took me 'round the bend again. Later, when Paramount's president wanted to kill that song, Audrey retorted, "Over my dead body!"
This Hepburn, too, learned her fearlessness and independence as a child. At six, her father walked out on her. She was 10 when the Nazis marched into her hometown in Holland. She was odd-looking, tall, and with her big eyes and long neck, more Modigliani creation than a sex goddess. At the end of that lovely, long neck of hers a world of emotions shimmered from her eyes.
Like Katharine, Audrey always played herself, a person we were eager to watch forever. As Special Ambassador to UNICEF, she was always sensitive, never sentimental; Holly Golightly has gone fighting for starving children.
Both of the Hepburn women were smart and sassy, beautiful, talented and courageous. And as they aged, they only got better.
What made these two artists stand out as the Best of the 20th Century? They were the real thing, the genuine article, that's what.
Where in celebrity do you find that today?
Sponsored Links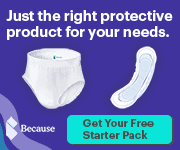 ---
Your link could be here.
About
This top-ranked site now has over 4,000 pages of humor, nostalgia, senior advocacy and useful information for seniors 50+. Updates weekly!
The daily e-zine for everyone over 50 who feels way too young to be old.
"...the perfect mix of Andy Rooney, Dave Barry, and Garrison Keilor, combining knee-slapping humor with useful information and genuine compassion."
Retired.com
"Thousands look to and trust Suddenly Senior. Other Websites pale in comparison to the real-life, intimate look into senior lives. What sets apart Suddenly Senior is its blistering honesty and its incomparable encouragement. Millions need guidance."
Suzette Martinez Standring
"Best Senior Site ever on the Web! Great, up-to-date information on how seniors can save money on drugs. Wonderful nostalgia. Hard-hitting senior advocacy pieces that get read in high places. Wonderful humor. It's all at Suddenly Senior."
Alexa.com
KUDOS
Now read by 3.1 million in 83 newspapers from Florida's St. Petersburg Times to the Mumbai, India News.