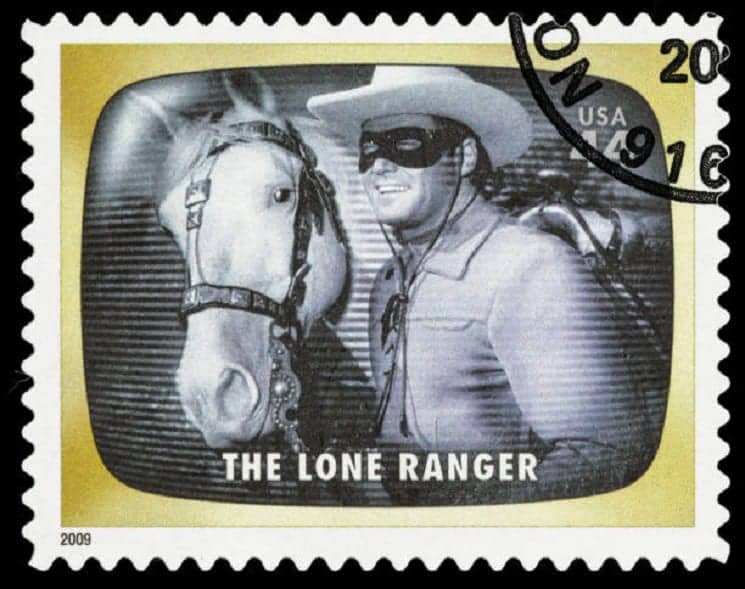 For some of us, the question "Where were you when you learned about Pearl Harbor?" is as iconic and memorable as asking the same about Jack Kennedy's assassination.
One thing certain, we were each by our radios when Roosevelt spoke of the "date that shall live in infamy."

Remember?
These days, most youngsters under 50 wonder only what we looked at while listening to the radio back then. The question begs forgiveness, for they know not what they missed.
In the '30s, '40s and '50s, radio was as big a part of our lives as television is today. And because of its seductive intimacy, radio occupied a far larger portion of our minds and hearts.
Faithfully each week my dad and I tuned in to The Lone Ranger. I sat on the floor, he in his chair, both listening to our large mahogany console, its amber dial glowing like a Tucker's middle headlight.
Anyone over 60 can tell you that though we listened together it was an entirely different experience for each of us. Our imaginations filled in all but the voices. The colors and smells, the feel of the saddle and the heft of the silver bullets were unique to each listener.
And when the actor playing the Lone Ranger was replaced, I felt betrayed. They toyed with our imaginations at their peril. For although we were incredibly loyal to programs and their sponsors, break the unwritten rule about messing with the voices of characters and we'd turn fickle as a poodle-skirted high school freshman.
We'd prefer to switch to another program than readjust our imaginations to fit an imposter.
By manipulating our powerful imaginations, in 1938 Orson Welles got many of us to believe we were being invaded by Mars. I remember it still. Or, more accurate, I recall how frightened I was.
The same offering on television would not have fooled us for a moment.
Suddenly Trivia: Who began his radio program, "Good evening, Mr. and Mrs. Nawth Americur and all the ships at sea? a) Walter Winchell, b) Gabriel Heater, c) Edward R. Murrow
Although I read The Chicago Tribune faithfully, I learned the true horrors of W.W.II from the radio. Every evening at 6:30, Gabriel Heater gave us his version of world news, invariably beginning each broadcast with, "Ah, there's good news tonight!" no matter how direful the report.
Then, after each program, my grandfather and I would debate Heater's news. Just like grownups.
From the radio, I learned all about life.
Each day as I returned home from school, my grandmother was ironing or sewing while listening to the saga of Lorenzo Jones and his wife, Belle. As I recall, he was an inventor, a ne'er-do-well from whom I learned that the important lesson that hard work, discipline, and stick-to-itiveness were essential to marital bliss.
There is a mystique to radio. Whether drama or baseball, quiz shows or opera, radio's intimacy sucks us in – hook, line and sinker.
Radio made our generation good listeners, good imagineers, and good citizens. Jack Benny, Fred Allen, Fibber McGee and Molly – they all made us love America and all things American.
Twice my Uncle Will took me to live radio shows in Chicago that his employer sponsored. Twice I was disappointed. Seeing a program wasn't nearly as exciting as listening to one as it, like TV, required no imagination.
And in the early '50s when my parents bought our first TV set, my father made me promise, in writing, that I'd get all my chores and homework finished before watching. He need not have worried. For me, TV never had the soul of radio, never challenged my imagination, and never captured my mind the way radio had.
After a few months, Father grew angry with me for never watching our brand-new and expensive 12-inch Motorola.
Of all that we've lost from those far off days – corner grocery stores, push lawn mowers, men's hats, service stations, milkmen and icemen, soda fountains and traveling knife sharpeners – I miss radio most.
Radio brought out the best in us.
Suddenly Trivia Answer: a) Walter Winchell
Sponsored Links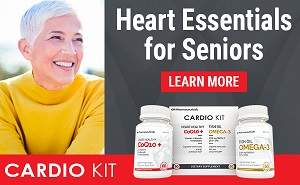 Cardiologist Developed and Recommended
---
Your link could be here.
About
This top-ranked site now has over 4,000 pages of humor, nostalgia, senior advocacy and useful information for seniors 50+. Updates weekly!
The daily e-zine for everyone over 50 who feels way too young to be old.
"...the perfect mix of Andy Rooney, Dave Barry, and Garrison Keilor, combining knee-slapping humor with useful information and genuine compassion."
Retired.com
"Thousands look to and trust Suddenly Senior. Other Websites pale in comparison to the real-life, intimate look into senior lives. What sets apart Suddenly Senior is its blistering honesty and its incomparable encouragement. Millions need guidance."
Suzette Martinez Standring
"Best Senior Site ever on the Web! Great, up-to-date information on how seniors can save money on drugs. Wonderful nostalgia. Hard-hitting senior advocacy pieces that get read in high places. Wonderful humor. It's all at Suddenly Senior."
Alexa.com
KUDOS
Now read by 3.1 million in 83 newspapers from Florida's St. Petersburg Times to the Mumbai, India News.