Travel
Stuff We've Learned About Travel
DREAM FULFILLMENT: PLANNING THAT TRIP

WHERE IN THE WORLD?
If you are anything like us, your favorite song begins, "See the Pyramids along the Nile…"
There are Seven Continents and millions of friends we haven't yet met, so before we make our final journey, we're seeing as much of this planet as we can.
We suggest you do the same. To smooth way, here are some tips we've learned along the way…
A TRAVELER'S BEST FRIEND
If you are booking through a travel agent, share your dreams, wants and needs to wish him or her.
Don't be surprised to find your agent has been to your destination and is able to offer tips and suggestions that will only enhance your journey.
If she suggests side trips that are not included in the tour, look into booking them too. You'll just enrich the experience.
IF YOU'RE ON YOUR OWN
Get out the atlas and dust off your dreams. If you have AAA, take advantage of their free services like AAA's TripTix.
Make all reservations early! Or look for deals just before you go. Either way, you get better prices than, say, two weeks before the trip.
CERTIFICATION

Make copies of your passport and credit cards you're taking. Put them in your carry-on. Put your name and address inside each piece of luggage.
Get a good wallet or purse, to house your important papers like passports and tickets. Some like those small pouches you can hang around your neck. Makes it easy to find what you'll need, hard to steal.
GETTING READY: PACKING IT UP AND HITTING THE ROAD
LUGGING LUGGAGE
PACK LIGHT! Pack, then make it smaller by half. You can do it. Of all the advice in all the travel books, this is the one that's most important.
Inevitably you will find something you want to purchase to bring home to your friends, relatives, or yourself. Leave room in your suitcase for such purchases.
(We usually pack a flexible empty bag – a cheap canvas bag will do – for bringing home all the stuff we end up buying.) Also, you'll find most merchants the world over, are more than willing to ship items to your home address.
MEDICINE SHOW

Bring your medicine with you, in your carry-on bag or purse, in the event your bags are lost. It is not always possible to replace your prescription or even your favorite over-the-counter drug in a foreign country.
If you have more than one suitcase, spread the clothing around making sure to have some underwear and casual clothing in each suitcase. That way if a piece of your luggage gets lost you will still have something to wear.

We always pack extra underwear, etc. in a carry-on in case our suitcases don't make it.
Don't pack your suitcases too tightly. Recently, one of ours (too tightly packed) came open on the conveyer belt at the airport. Thankfully, we were at our final destination.
IS THIS MINE?
Tie brightly colored ribbons, yarn or an old necktie onto your suitcase. It's almost inevitable that someone else on your flight has luggage just like yours. Easy identity saves time.
Dollar store rainbow-colored elastic bands work, too, and they help assure that your bag doesn't open until it's supposed to.
MONEY, HONEY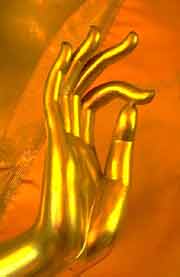 Using ATM cards is the easiest and usually cheapest way to get money. When traveling overseas, check to see if ATM machines are available at your destinations. (These days, even third-world countries have ATM machines, at least in larger cities.
Same goes for using credit cards. These days there's very little reason to carry more than $100 or so in cash. More often than not, when traveling abroad, credit cards are more welcome than traveler's cheques.
Even an all-expense paid tour, you will want some money for incidentals, gifts, and on almost every tour, there are optional side trips not included in the package, yet shouldn't be missed.
DRESSING TO BE SEEN
Take comfortable clothing. Remember, when you are on tour, you will be in them all day. Bring low, sturdy shoes for walking. Heels are a definite taboo unless you want to sit on the bus or are going dancing.
TAKE AS LITTLE AS POSSIBLE! Experienced travelers travel light, return home with nothing they haven't worn or used.
We've found when traveling, laundries are as important as maps. Instead of taking 14 sets of underwear for your two-week vacation, take five sets, then wash them when dirty. For pants and shirts, use the hotel valet service for cleaning if there isn't a laundry available. It's far cheaper than the effort to carry an extra suitcase.
Bring "throw-away" clothes to be left behind after one final wearing.
Bring plastic bags for dirty clothes, so they may be separated from the clean ones.
See Spic 'n' Span below.
THE EYES HAVE IT
Sunglasses are a must if you are planning to visit a glacier or be on the water. In fact, we wear our sunglasses outside all the time when traveling. Frank doesn't want any more cataracts.
PICTURE PERFECT
Bring extra batteries for your camera. Also extra memory for your digital cameras. More and more, you can get your memory cards transferred to CD wherever you are. This is a good idea. Then keep the CDs separate from the memory cards in case one or the other gets lost or stolen.
Film-camera buffs, take along a marker to number your film canisters and a small notepad to write down the subject matter of an individual picture or all of them.
WET HAIR?
Not every hotel or motel supplies hair dryers in their guest rooms. If there isn't one, ask. Most often, they have a few at the front desk. Or, bring your own hairdryer, just in case. You can purchase small travel models at the drugstore near you.
Occasionally, your bags will take a while to arrive in your room. Consider bringing coffee or tea bags, slippers and reading material with you in your carry-on.
CAN'T LIVE UNCONNECTED?
WEB WISE
We take along our laptop to connect to the Web and to download our digital photographs every evening. That way, we aren't saving bad photos and have a copy of all the good ones on our hard drive.
If you will need to go on the Net, when booking, check to make sure your hotel or motel has an Internet connection. Or check for an Internet Café in the town where you'll be staying. It's necessary for us to keep connected, so we always ask that a connection is available when on road trips and selecting a hotel or motel for the night.
At Cybercaptive.com, search among more than 6,000 cybercafes by state, city, or country (though, unfortunately, not by address).
JAVA AND JAVASCRIPT
We've found connections on back streets in jungle towns and beside glaciers. Starbucks usually has wireless connections. We even found a Starbuck's right in the middle of the Forbidden City in Beijing. Who knew the Emperor had his own coffee house?
READ AWHILE
Always take some reading along. Flights go far faster when you have something to do. If you don't want to be disturbed, put on earphones, connected to iPods or disk players and wear them on the flight or train ride. No one will bother you.
SELECTED SEATING
We always book aisle seats on planes, across from each other to avoid having to climb over fellow passengers. Exit seats have more leg room. When booking a flight, notice which type of plane you will be on, look up the seat configuration, decide where you want to sit, and request that seat when booking.
Seatguru.com maps out the best and worst seats, by jet type, on six major US airlines.
Which carriers provide the most legroom. Hint: look to the discounters.
FANCY FOOTWORK
Wear shoes you can slip off during long flights, take them off, wear socks of course, and remember to get up and walk a bit every hour to avoid blood clots in the legs. Ditto for train travel.

SNAX!

These days when we're lucky to get even free peanuts for dinner, we carry bottles of water and snacks while traveling. When by car they are in a cooler. When by train or plane in our carry-ons.
You can always get a cup of ice on flights, and trains have either a dining car or someplace to get ice.
We have been stuck in our car, once for a 4 1/2-hour HAZMAT cleanup in the Great Smoky Mountains, with no water or food available for miles. The stuffed cooler was a godsend.
YOU'VE ARRIVED!
WOW, LOOK AT THAT!
Use hotel concierge services or inquire about local attractions at motel front desks. These folks will give you the best places to see, eat – whatever you require. Many can provide you with tickets and discounts if asked.
Thank them. I know, it's his or her job, but everyone does a better job when appreciation is shown.
TIPS TIPS
Be sure to leave a tip if your room is serviced well. The housekeeping staff can make or break your stay, so remember to be nice to them if they deserve it.
Be thoughtful. There will be people beside you, over you under you and they deserve to rest also.
If you find your neighbors being unreasonably loud far into the night or if you hear kids running in the halls long after bedtime, call the front desk. You deserve your rest, too.
In fact, call the front desk if you need anything such as extra towels, pillows, blankets, etc. Don't be shy.
LOOKING THE PART: THE WELL-DRESSED TRAVELER
SPIC AND SPAN
Keep your clothing clean and fresh. Why would you want to carry along a suitcase full of dirty clothing?
Most hotels and motels provide a guest laundry. Use it. You can usually get quarters at the front desk for the machines.
If your only alternative is the hotel valet laundry service, use it wisely, as it can be expensive. Save the valet service for trousers, jeans, and anything that will not dry in 24 hours.
Unpack and hang everything that wrinkles as soon as you reach your room. Saves ironing. (Irons and ironing boards are now standard in most hotel and motel rooms. Ask to borrow them if not provided. This way you'll always look neat and pressed.)
Pack travel-wise clothing. Many of the new fabrics are made of a material that doesn't hold wrinkles.
Wash underwear and socks, tee-shirts, etc. in the washbasin. Hang to dry on hangers hung on towel or shower rods.
Most rooms are provided with irons and ironing boards. Ask to borrow them if not provided.
GREY? NO WAY
If you color your hair and find the color fading, take the time to re-color it. Most cities and towns have drug stores that carry your brand. Or take an extra package with you when you travel to avoid those telltale roots.
Take along unused travel-size shampoo etc. the hotels and motels provide. Saves buying while on the road.
FOUND ON THE NET: WORTH THE CLICK!
Suddenly Senior's Travel Page is one of the best on the Internet for tips and tricks for senior travelers, with well over 100 links to time- and money-saving sites.
FINALLY, THROW AWAY THAT PLASTIC "KEY"
Although room keys differ from hotel to hotel, a "key" obtained from a large motel chain was found to contain the following information:
Your name
Your partial home address
Hotel room number
Check in and check out date
Your credit card number and expiration date!
It seems that it would be possible for any employee to access your personal information by simply scanning the card in the hotel scanner.

There is the possibility that a dishonest employee could download the information onto a laptop computer and go shopping at your expense, or sell your information to someone else.
Hotels usually do not erase these cards until an employee issues the card "key" to another hotel guest. It is routinely kept in a drawer at the front desk with YOUR INFORMATION ON IT.
And if you leave it in the room, there is the possibility that the card never makes it back to the front desk.
The bottom line is, keep the cards or destroy them to avoid this problem from occurring.
NEVER leave them behind and NEVER turn them into the front desk when you check out of a room. You will not be charged for the card.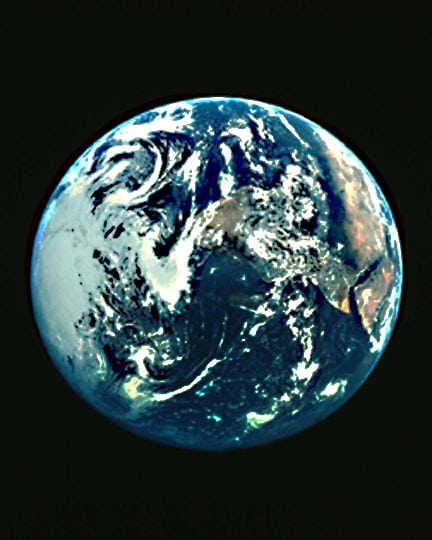 Senior Citizen Contest
Win Our $1k Grand Prize
Weekly prizes awarded
About
This top-ranked site now has over 4,000 pages of humor, nostalgia, senior advocacy and useful information for seniors 50+. Updates weekly!
The daily e-zine for everyone over 50 who feels way too young to be old.
"...the perfect mix of Andy Rooney, Dave Barry, and Garrison Keilor, combining knee-slapping humor with useful information and genuine compassion."
Retired.com
"Thousands look to and trust Suddenly Senior. Other Websites pale in comparison to the real-life, intimate look into senior lives. What sets apart Suddenly Senior is its blistering honesty and its incomparable encouragement. Millions need guidance."
Suzette Martinez Standring
"Best Senior Site ever on the Web! Great, up-to-date information on how seniors can save money on drugs. Wonderful nostalgia. Hard-hitting senior advocacy pieces that get read in high places. Wonderful humor. It's all at Suddenly Senior."
Alexa.com
KUDOS
Now read by 3.1 million in 83 newspapers from Florida's St. Petersburg Times to the Mumbai, India News.