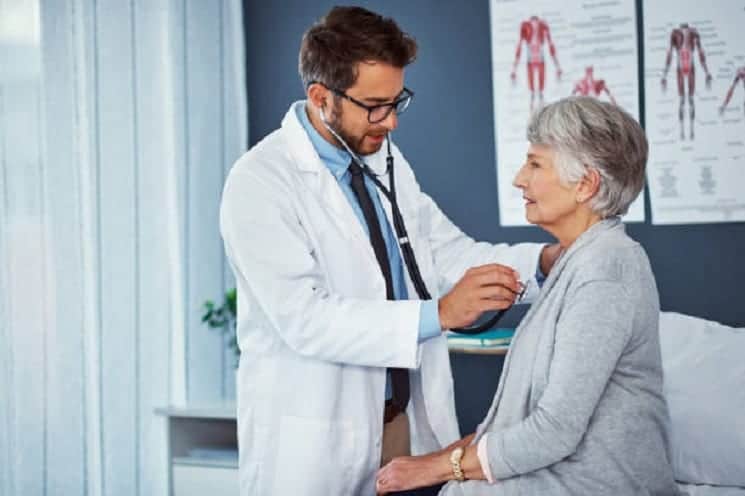 All You Ever Wanted to Know About Senior Health and Longevity Issues. Enjoy our collection of senior health issue stories from the staff here at Suddenly Senior.
Here's the story of how Carolyn went to Costa Rica for both dental implants and a facelift and came back with a new look and outlook. All for far less than US prices.
Instead of a nightmare with knives in my eyes, cataract surgery is the most painlessly effective medical procedure on this side of childhood inoculations. Best of all, it scares the grandkids!
Twelve days after Carolyn's 65th birthday, she was getting a new, younger face sculpted in a Costa Rican hospital. For about a fifth the US cost, she had a US-trained, board-certified doctor, the best hospital she'd ever seen, and recuperation under a volcano in the rainforest.
My colonoscopy and endoscopy procedures were broken down into three stages: Bathroom; Biopsy; and Babbling. Read detailed dos and don'ts about these lifesaving tests that push your humility, dignity, and humor to their limits. Bottoms up!
Straight from the wise pages of Esquire. What you can do for your heart, your skin, your knees, your mouth, your eyes, and your brain to add five years to your life. It's so e-a-s-y.
Another in Suddenly Senior's series "The Real Truth About Getting Old," Kaiser takes you to his urologist, then his ophthalmologist where you'll learn more than you ever wanted to know.
For years, I've resisted the temptation to sneak off to nap for a half-hour or so. Not wanting to appear senior before my time, I put napping up there with drinking before noon and wearing white in winter. It wasn't worth the guilt.
Here's everything you ever wanted to know about senior moments and their cause, and surefire advice on what to do about them.
We know your little secret. Aren't you a bit long in the tooth to be chatting with an imaginary friend? Isn't talking to yourself a sign of insanity? Before the white-coat boys with nets start heading your way, read this.
Was it our first "senior moment." Our first gray hair? The first time our spouse whispered, "Dear, you already said that?" Revelations from my college reunion last week.
Will your obituary be your final whimper or your last hurrah? Write your own obit. Read how. Mine will begin, "Shot to death yesterday by a jealous husband, 101-year-old Frank Kaiser…"
Senior Health Issues (Other Sources)
Our Sponsors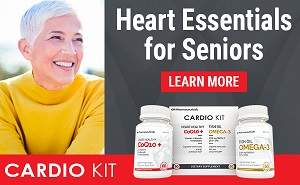 Cardiologist Developed and Recommended
---
Your ad could be here.
About
This top-ranked site now has over 4,000 pages of humor, nostalgia, senior advocacy and useful information for seniors 50+. Updates weekly!
The daily e-zine for everyone over 50 who feels way too young to be old.
"...the perfect mix of Andy Rooney, Dave Barry, and Garrison Keilor, combining knee-slapping humor with useful information and genuine compassion."
Retired.com
"Thousands look to and trust Suddenly Senior. Other Websites pale in comparison to the real-life, intimate look into senior lives. What sets apart Suddenly Senior is its blistering honesty and its incomparable encouragement. Millions need guidance."
Suzette Martinez Standring
"Best Senior Site ever on the Web! Great, up-to-date information on how seniors can save money on drugs. Wonderful nostalgia. Hard-hitting senior advocacy pieces that get read in high places. Wonderful humor. It's all at Suddenly Senior."
Alexa.com
KUDOS
Now read by 3.1 million in 83 newspapers from Florida's St. Petersburg Times to the Mumbai, India News.