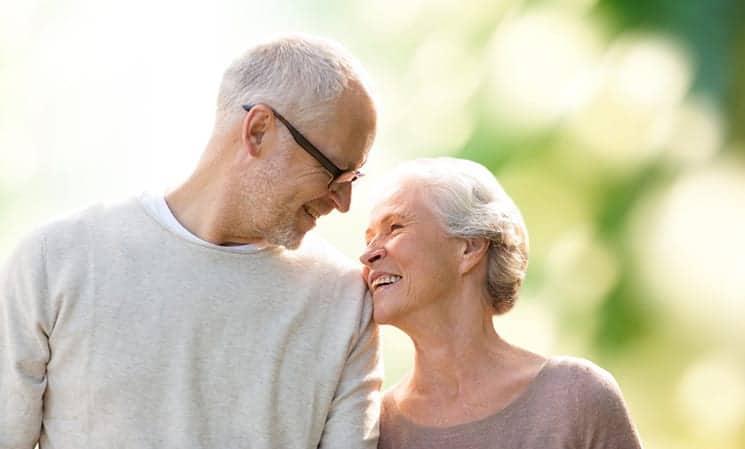 An old man flirted with me in the grocery today. He said he was cold and wondered if a pretty woman, like me, would put her arms around him. He then exclaimed, "I was a classmate of Johnny Unitas."
I was wearing a University of Louisville T-shirt, which probably precipitated his comment.
"I was in Westley Unseld's class," I said. "You know, he was one of the first black basketball players at the school."
"I taught at Western," he said, ignoring my comment.
"What?" I asked.
"Mythology, philosophy," he answered, before rattling off a few more esoteric subjects.
All the stuff no longer taught, I thought.
When I got home, I told my husband about the man flirting with me.
"Your Louisville T-shirt must have brought back memories," he said.
What about it simply might have been me, I thought.
Later, I googled Johnny Unitas. If he were still alive, he'd be 83.
Flirted Stories
Being noticed by an old man. What's wrong with that? I'm an old woman who's managed, somewhere along the way, to disappear. I remember walking the streets of New York and getting whistles and catcalls from construction workers. I'd smile and wave in appreciation. Once a cabbie, after driving me from the Newark airport to my grandmother's house, asked me out. He thought her 18-acre estate, in the heart of Montclair, was a park. I didn't tell him differently. Another time, on my way to get my four-year-old, a guy in a pick-up truck waved me over. Thinking there was something wrong with my car, I stopped.
"Where are you going?" He asked.
"To get my son at pony camp," I answered. "Is something wrong?"
"I manage a farm," he said. "Would you like to go horseback riding? Of course, you can bring your boy."
Airport Flirted
A year or so later, while waiting to change my return flight to Kentucky, I'd noticed this guy waiting in line next to me. We were in the United Airlines building in the heart of Waikiki. As we headed towards the door, he asked if I wanted to get stoned. "No," I said, "but I'd love a Mai Tai." Later, we went to a gay bar and danced to Stevie Wonder's "Isn't She Lovely." The next day, I fetched him at his friend's house, watched as he hid bags of marijuana in a large box of slippers, then drove him to the airport.
He said he'd had it with island life, was flying to LA, selling the dope, buying a bike, pedaling down to South America and building a tree house. He'd recently found out he'd been adopted and his southern roots, once real, were now rotten. I couldn't relate but wished him luck as I waved goodbye. I never heard from whomever he was again. He called himself Élan Vitale which sounded more like a hairspray than a pot dealer.
A few years later, when I was told my father wasn't my father, I could somewhat sympathize. But, my mom was my real mom and, even though her ancestors were thieves and thugs, my Scottish heritage remained intact, as was my self-esteem after being noticed by an old man in the grocery today.
About the Author
Laurie grew up in Honolulu, graduated from Punahou School in 1964 and the University of Louisville, Kentucky, four years later. She became interested in Kentucky's history and wrote a monthly newsletter for The Louisville Historical League in the 1980s. She's written two books that can be found on Amazon.
Sponsored Links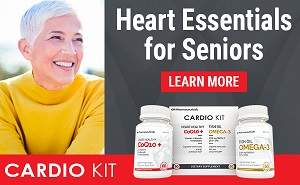 Cardiologist Developed and Recommended
---
Your link could be here.
About
This top-ranked site now has over 4,000 pages of humor, nostalgia, senior advocacy and useful information for seniors 50+. Updates weekly!
The daily e-zine for everyone over 50 who feels way too young to be old.
"...the perfect mix of Andy Rooney, Dave Barry, and Garrison Keilor, combining knee-slapping humor with useful information and genuine compassion."
Retired.com
"Thousands look to and trust Suddenly Senior. Other Websites pale in comparison to the real-life, intimate look into senior lives. What sets apart Suddenly Senior is its blistering honesty and its incomparable encouragement. Millions need guidance."
Suzette Martinez Standring
"Best Senior Site ever on the Web! Great, up-to-date information on how seniors can save money on drugs. Wonderful nostalgia. Hard-hitting senior advocacy pieces that get read in high places. Wonderful humor. It's all at Suddenly Senior."
Alexa.com
KUDOS
Now read by 3.1 million in 83 newspapers from Florida's St. Petersburg Times to the Mumbai, India News.