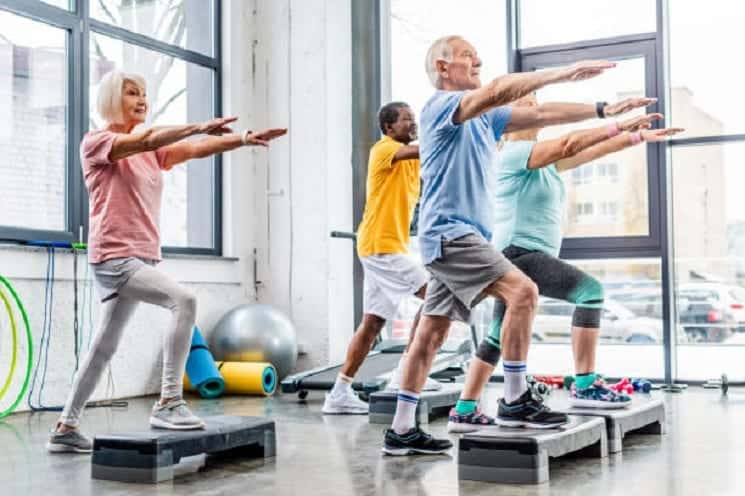 Great exercises for seniors; read our senior guide to physical activities. We know you'll find plenty of fun elderly exercise tips for any level of fitness.
The best senior care Houston has to offer will tell you that engaging in physical activities and exercising is an important aspect of staying healthy for almost everyone, including the elderly.
There are 4 main types of exercise and physical activities, with each yielding its own unique set of benefits.
Aerobic/endurance for Seniors
These are activities that increase your heart rate and your breathing. Some aerobic activities and exercises include swimming, biking, dancing, jogging, running, and other similar activities.
Strength Training for Seniors
These are activities and exercises that increase your muscle strength. Some strength training activities include lifting weights and exercising with resistance bands.
Balance Exercises for Seniors
This variety of exercises are designed to improve your balance, thereby preventing you from falling.
Flexibility Exercises for Seniors
These are exercises that stretch your joints and connective muscles, thereby helping you stay limber.
With the above in mind, it is important to stagger your progress in as far as exercising is concerned, especially if you have not been exercising. Start slow and progress slowly to meet your goals. Additionally, it is important to note that your exercise requirements are dependent on your health and your age. As such, check with your physician to know what is right for you.
Generally, people aged 65 and above should engage in exercises dependent on their health and age. Moreover, older adults need to focus on doing two types of physical activities on a weekly basis; muscle-strengthening and aerobic exercises.
The Importance Of Physical Activities for Seniors
Senior citizens can gain a lot from the exercise. The most basic of the benefits of engaging in physical activities is that it makes you feel better on an emotional and physical level. However, there are plenty of other benefits to accrue from physical activities, including:
Helps control your blood pressure, weight, and cholesterol levels while helping you manage conditions and ailments such as diabetes, arthritis, and other bone and joint problems.
Reduces the risk of a stroke, heart attack, and even some cancers.
Helps with pain management
Improves joint movement
Reduces the risk of falling, a major concern as you age
How Much Physical Activity Is Enough for Seniors
If you are 65 or older and you are fit and you do not have any ailments or health issues that affect your mobility, you should try and exercise or be active on a daily basis. Ideally, you should engage in at least 30 minutes of moderately intense activities on most days, if not all days.
That being said, engaging in some activities is better than engaging in none. You should aim to do something, your age, weight, ailments, and abilities notwithstanding. Your goals should be to be as active as possible, engaging in activities that activate your flexibility, balance, strength, and general fitness.
What Is Moderate-Intensity On The Aerobic Front?
These types of activities are the activities that raise your heart rate and breathing just enough to make you break a sweat. If you can walk but cannot sing when you are engaged in an activity, you are engaging in moderate-intensity activity.
Some of the activities that are classified as moderate-intensity activities include:
Fast walking,
Water aerobics,
Line and ballroom dancing,
Cycling in a level ground or a low gradient hill,
Playing doubles tennis,
Canoeing,
Playing volleyball, and
Lawn mowing.
Some of the daily routine activities we engage in do not count. As such activities such as shopping, housework, and cooking do not count in your 30-minutes of exercising. They are not hard enough to break a sweat and raise your heart rate.
As much as you exercise on a daily basis, it is important that you minimize the length of time you spend whilst sitting down, either watching TV, listening to music, or doing other actives.
What Is Vigorous-Intensity On The Aerobic Front?
Vigorous-intensity activities are the sort of activities that cause you to breathe heavily, hard and fast while increasing your heart rate a lot. When carrying out such activities, you will not be capable of saying more than a few words without pausing for breath.  Should you feel unwell, you should stop.
According to the Australian Physical Activity Guide for Older Australians, it is not recommendable for the elderly to exercise at this level a lot. If you have lived a life of vigorous exercising or physical activities, you can carry on keeping safety in mind. Importantly, follow the recommended procedure and guidelines.
What Are Muscle-Strengthening Exercises for Seniors?
Muscle-strengthening exercises are typically counted assets and reputations. A rep is a complete movement of the exercise routine such as lifting weights or doing a sit up. A set entails grouping a number of reps.
For the recommended activities, try to carry out 7 to 13 rep for a complete set. Furthermore, try and do a set that targets every muscle group. However, if you can do, 3 to 4 sets. Try to push on until you feel it is becoming very hard to carry on to gain from this type of exercise.
Examples of muscle-strengthening exercises include:
Moving or carrying heavy loads such as groceries
Stepping and jumping activities such as dancing
Heavy gardening, including digging or shoveling
Exercises that deploy your body weight as resistance weight, including as push-ups or sit-ups
Lifting weights
Yoga
For the best outcome, do strength exercises 2 to 3 times every week.
Sponsored Links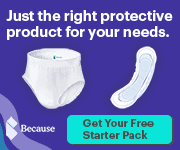 ---
Your link could be here.
About
This top-ranked site now has over 4,000 pages of humor, nostalgia, senior advocacy and useful information for seniors 50+. Updates weekly!
The daily e-zine for everyone over 50 who feels way too young to be old.
"...the perfect mix of Andy Rooney, Dave Barry, and Garrison Keilor, combining knee-slapping humor with useful information and genuine compassion."
Retired.com
"Thousands look to and trust Suddenly Senior. Other Websites pale in comparison to the real-life, intimate look into senior lives. What sets apart Suddenly Senior is its blistering honesty and its incomparable encouragement. Millions need guidance."
Suzette Martinez Standring
"Best Senior Site ever on the Web! Great, up-to-date information on how seniors can save money on drugs. Wonderful nostalgia. Hard-hitting senior advocacy pieces that get read in high places. Wonderful humor. It's all at Suddenly Senior."
Alexa.com
KUDOS
Now read by 3.1 million in 83 newspapers from Florida's St. Petersburg Times to the Mumbai, India News.