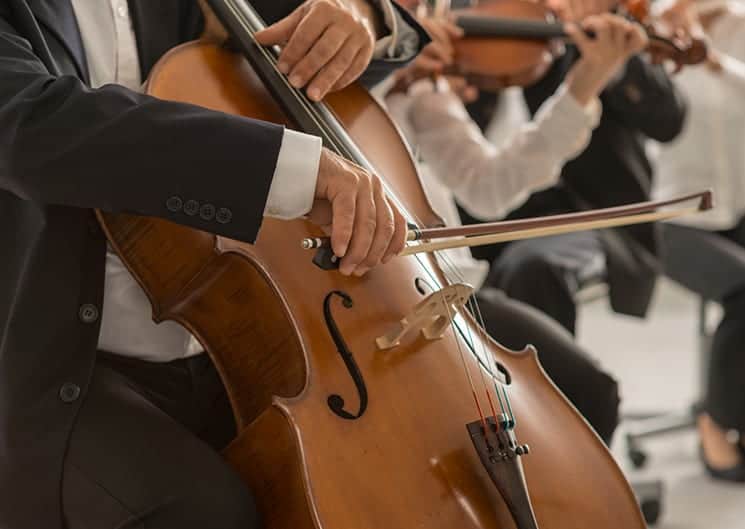 "My grandmother heard them ring the bells when the Civil War ended," Betty Hinchliff told me recently.
"That's how close we are to history."
Betty knows. At 103, she's lived through plenty of it.
The stepmother of a close friend, I've become friends with Betty over the past five or so years, and it's been music that, in many ways, has drawn us together.
And when I learned where Betty spent the summer of 1940 – the legendary Boston Symphony Orchestra's inaugural Berkshire Music Center – my jaw dropped.
If you are a classical music geek, you too may have just gasped. If not, you should.
Tanglewood Music Center
The Berkshire Music Center, now Tanglewood Music Center, is sort of a summer camp for musicians. But not just any summer camp, and not for just any musicians. According to the BSO website:
"Serge Koussevitzky, the Boston Symphony Orchestra's music director from 1924 to 1949, founded the TMC with the intention of creating a premier music academy where, with the resources of a great symphony orchestra at their disposal, young musicians would sharpen their skills under the tutelage of Boston Symphony Orchestra musicians and specially invited artists."
They succeeded. According to the BSO, "nearly 20% of the members of major American symphony orchestras, and nearly 25% percent of all first-chair players studied at the TMC."
Boston Symphony Orchestra Alumni
It's easy to see why. Besides Koussevitsky, an all-time giant of the podium, and scores of BSO players, the faculty in that first year included heavyweights like organist E. Power Biggs, and composers Roy Harris, Randall Thompson, Paul Hindemith, and Aaron Copland. See what I mean?
Among Betty's fellow students were composer, conductor and pianist Lukas Foss, turning 18 that summer; 20-year-old cellist Arthur Winograd, who six years later would co-found the Julliard String Quartet; Robert Whitney, already the founder and conductor of the Louisville Orchestra; Richard Bales, a seasoned conductor at 25 who, two years later, would launch the National Gallery Orchestra; and Thor Johnson, destined to be Music Director for both the Cincinnati and Nashville Symphony Orchestras.
And then there was the student whose 100th birthday anniversary has been this year's biggest story in classical music – Leonard Bernstein, 22-years-old and three years away from the legendary debut that turned him into a sensation, stepping in at the last minute for an ailing Bruno Walter to lead the New York Philharmonic in a concert broadcast coast to coast.
But by 1940, he was already special.
"Bernstein was Koussevitsky's pet," says Betty.
"And everybody else was furious about that. There are no worse people than musicians for being jealous of each other. They are the tops. The orchestra players came up there thinking they were going to get lots of attention from Koussevitsky," she says. "Well, they didn't. He kept shoving student directors on them."
Like Bernstein
"Koussevitsky definitely preferred Bernstein over everybody else," she says. "When he gave him the student orchestra, that was when all hell broke loose. The student orchestra considered themselves professionals. And they were there to play under Koussevitzky, not Thor Johnson, or Lukas Foss, or Bernstein."
It didn't help that, according to Betty, some of the teachers' pets were not the most ingratiating of fellow students.
"Lukas Foss was a really annoying sixteen-year-old prodigy. They're typical. You've seen one, you've seen them all. And [the other students] all hated him. No love was lost between these great artists to be."
"So they threw him in the lake," she says. "Literally, threw him in the lake. Fortunately, he could swim a little. I mean, it was not funny, really. The authorities were very upset."
"But," she says, "you have to have a big ego to go far in that world. Performing, creating, both. And most of them could do both."
Bernstein, says Betty, was already the flamboyant conductor the world would come to know.
"He jumped all over the stage in a big way," she says. "Classical music was still in a state of reverence, and all this jumping around business, it was not going over all that well with music lovers. They liked stately conducting, the likes of Thor Johnson."
Johnson was Betty's favorite, even over Bernstein.
"Of the various students, I thought Johnson was the most brilliant," says Betty. "But they were all brilliant. This was very high-level talent. But there was so much attention placed on our 'hero,' Bernstein."
Bernstein the Superstar
Based on what she witnessed, however, Betty had no doubt the attention was deserved.
"Bernstein read the full orchestral score of [Stravinsky's] Rite of Spring, at sight, at the piano. AT SIGHT!" she says with a gasp. "I mean, that's almost beyond belief. And that score of all. That's a very complicated work. Oh!"
But Bernstein the superstar was still in the future. The stars of the BMC were the teachers, and they are some of the people Betty remembers most vividly, and fondly.
"[Composer Paul] Hindemith was really a nice guy," Betty says as if talking about a favorite uncle. "He would give a class at night, we could come if we wanted, it was completely voluntary. For that class, he made a set of [the Irish song] The Harp that Once Through Tara's Halls, in his style of composing. Can you imagine anything more interesting?" she says, with still-glowing reverence. "When you're young and being first exposed to the really big names… well, [Betty's close friend and roommate] Lucy and I signed up instantly. And Lucy wrote a parody — The Shark that Once Through Tara's Halls."
It was a hit with Hindemith.
"I didn't think he'd get it because it was a play on English words," says Betty. "But he got it instantly. He just went ape. I think it made his summer, because it was completely frivolous, by students who didn't think they were the greatest artists who ever appeared on the horizon. Just a couple of girls. And he went ahead and set the thing to music! There were only two copies. I had one of them, but somewhere in my 17 moves, I lost it," she says with a shrug.
Betty's Life History
Born Elizabeth Sheldon in September 1915, and growing up in the Chicago suburb of Glencoe, Betty's family owned the Chas A. Stevens department store chain, as well as the Stevens Hotel, now the Conrad Hilton, and is a cousin of former Supreme Court Justice John Paul Stevens. Over the years, she's lived in Michigan, Texas, Arizona, Connecticut, Washington D.C., Florida, and currently, Cleveland (perhaps not coincidentally, a city which boasts one of the world's finest orchestras). Majoring in music at Vassar College, she went on to outlive two husbands, raise two boys, and play the piano well into her 90s until arthritis got in the way. Among her influences, Betty sites composer Aaron Copland as having a lifelong impact on her approach to music.
"Copland gave some very interesting lectures on writing about music," she says. "He was very big on spreading the word. He wrote an excellent book, What to Listen For in Music [published in 1939 and still in print], which had pretty good sales back then. It's about listening. He was very much there to show us how to do this business of teaching to the layman. I never could have written program notes [for the Orlando Symphony] without that experience. That's really where I got enough background to dare to do that. One of the teachers said, if you realize that you haven't got what you need to be a professional, you should try and evoke an appreciation in other people. To enlarge the audience. So that's how I got into doing that. I used to give lectures, previews."
Symphony Orchestra Composers
I asked Betty about a couple of other major composers with whom she came into contact that summer.
Randall Thompson?
"He was sort of boring."
Roy Harris?
"They considered him a little too flamboyant. I liked him a lot. They thought he was a hick."
Koussevitzky Symphony Orchestra Concerts
Given the confluence of brilliant musical minds mixed with younger, eager talent, it is no surprise that the experience Koussevitzky provided was immersive.
"There were concerts constantly," says Betty. "Music all the time, day and night. My mother came up to get me when it was finished. She was there for 24 hours, and at the end, she said, 'My God how can you stand this?'" says Betty with a laugh.
"For me, it was thrilling. And so much was original. We were exposed to the very latest in music."
While we talked, I gave Betty a copy of the 1940 yearbook from the Berkshire Music Center that I found in the orchestra's online archive. Page after page stirred memories. I turned to the roster of students, and pointed to a name:
Sheldon, Elizabeth Ann
"'There I am," Betty said.
The concert programs by the Institute Orchestra of the Berkshire Music Center were especially evocative for her.
"Oh, Copland conducting [his composition] Music for the Theater," she said, shaking her head.
"And this, for one concert! Koussevitzky [conducting Bach], and then Lukas Foss conducted the second work, Concerto for Orchestra by [Walter] Piston [one example of the cutting-edge music they were exposed to]. Then Mozart. We always had somebody singing something by Mozart [in this case, with Richard Bales conducting and a student named Rose Dirman, who went on to a career as a lyric soprano]. And the last one, Bernstein conducted the fourth movement of [Rimsky-Korsakov's] Scheherazade. Well, that was kid stuff you see. The students didn't want to do that. They were above that," Betty says with a chuckle. "Everybody was above everybody. But believe me, we were humbled."
Betty's Musical Path
Since Betty was a pianist, she didn't play in the orchestra. But she sang in the choir, which gave her a chance to perform under the baton of Koussevitsky, and in one of the greatest masterpieces of music.
"We sang the Bach B Minor Mass," she says with striking nonchalance. "And it was not a good performance. Koussevitsky was too tired. Trying to run an operation like that, the school, a lot that wasn't related to the music. And we were being sung to death, to tell the truth. Lots of rehearsing, and we weren't professional singers. So it was not the greatest performance. And we all knew it!"
Though Betty remained in music, she didn't follow the path of a professional performer, instead teaching piano and becoming involved with music organizations like the Orlando Symphony Orchestra.
"Soon after that summer, I got engaged, got married," she says. "That changes your life but totally. And [World War II] broke out. Everything was scattered to the winds. An awful lot of people – lots – didn't have careers in the arts because of the four-year gap of the war."
"But the professional music world was not for me anyway," she says. "I just didn't have it."
Gazing out of her window, Betty says, softly, "But oh, that was an amazing summer."
Then glancing back at me, she adds, "I came away, of course, the worst musical snob on Earth."
Hey Betty, who wouldn't?
~~~
Thanks to Mimi Lord and Bill Hinchliff for assistance, and special thanks to Betty for being so much fun to talk with.
Our Sponsors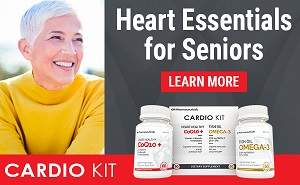 Cardiologist Developed and Recommended
---
Your ad could be here.
About
This top-ranked site now has over 4,000 pages of humor, nostalgia, senior advocacy and useful information for seniors 50+. Updates weekly!
The daily e-zine for everyone over 50 who feels way too young to be old.
"...the perfect mix of Andy Rooney, Dave Barry, and Garrison Keilor, combining knee-slapping humor with useful information and genuine compassion."
Retired.com
"Thousands look to and trust Suddenly Senior. Other Websites pale in comparison to the real-life, intimate look into senior lives. What sets apart Suddenly Senior is its blistering honesty and its incomparable encouragement. Millions need guidance."
Suzette Martinez Standring
"Best Senior Site ever on the Web! Great, up-to-date information on how seniors can save money on drugs. Wonderful nostalgia. Hard-hitting senior advocacy pieces that get read in high places. Wonderful humor. It's all at Suddenly Senior."
Alexa.com
KUDOS
Now read by 3.1 million in 83 newspapers from Florida's St. Petersburg Times to the Mumbai, India News.