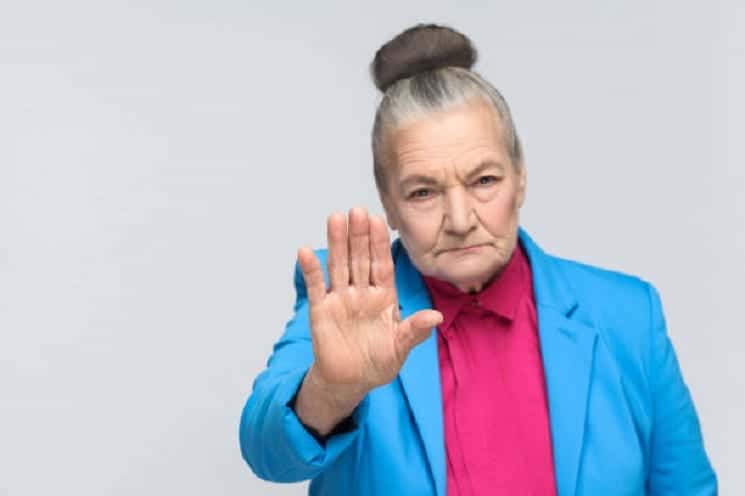 Seniors are rude, rude, and rude!
That seems to be the finding of a recent University of New South Wales' study comparing young adults' with geezers' ability to hold their tongues in public. Each age group rated their peers in how well they separated personal questions from public discussions.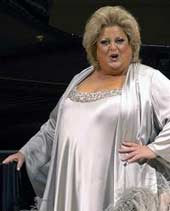 In other words, which age group is more likely to yell over the din of a party, "Hey, Mabel! You've sure put on a ton of weight lately. Not doing well with that latest diet, huh?"
Senior respondents, aged 65 to 93, were far less inhibited about bringing up embarrassing topics in public conversations than those aged 18 to 25. Many elders saw nothing wrong in asking about a friend's hemorrhoids, bankruptcy, or recent marital infidelity across a crowded dinner table.
The survey claims that young adults had a far greater ability to hold their tongues.
Why the difference?
Researchers aren't sure. They speculate that aging brain permutations could be responsible, but without doing brain scans, they couldn't be certain.
If you ask me, that's nothing but Australian baloney, down-under ding-a-ling.
It has nothing to do with our aging (read shriveling) brains. Truth be known, we're simply getting smarter.
Why beat around the bush about such things? If you have something to say, say it now and avoid wasting perfectly good brain power trying to remember to say it later in a more private setting. At our age, who has time for such niceties? Death could find us before we locate that more intimate setting.
Let's say your friend Kay is at an art gallery gala wearing a dowdy polka dot dress that pushes Carrie Nations' saloon-smashing garb into the haut ton of next month's Vogue Magazine.
By the time an 18- to 25-year-old whippersnapper would think, Oh my, I must remember to say something to Kay if and when we ever have an appropriate private moment, how much smarter to just blurt out, "Kay! That's the ugliest dress I've seen since the clothing shortages of World War II."
See how much easier that is?
No clogging a brain already overloaded with 60 or 70 or 80 years worth of insignificant memories and unusable facts. No subterfuge. No guile.
If honesty is indeed the best policy- and who among us has any doubt – let 'em have it with both barrels. Why tax an already bloated brain with subtleties of de rigueur and nuance.
A fashion disaster by any other name is still a fashion disaster.
Kay will understand. In fact, knowing the age group as I do, she'll probably look forward to returning the favor. Maybe even with scissors or matches in hand.
"After all," the researchers write, "a person can be brutally honest but still not humiliate others by asking about their private concerns in public."
Yeah, right. I think.
Especially if the other party doesn't have her hearing aid turned on.
This brings up my final point.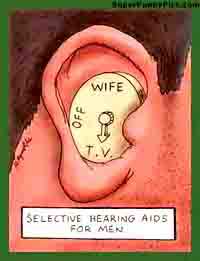 I wonder if those down-under researchers ever considered that seniors are loud by nature. None of us hears all that well anymore. And what we consider a private and personal conversation often echoes with the ear-poppin' force of a goal called in a world championship soccer tournament.
Anyone who claims that kids have better manners than seniors has got to be living in an alternative universe where everything is upside down.
Even Australia, with its "bonzers," "bingles," and "bludgers" – where the word "bastard" is a term of endearment – isn't that inside out.
Is it?
Senior Citizen Contest
Win Our $1k Grand Prize
Weekly prizes awarded
About
This top-ranked site now has over 4,000 pages of humor, nostalgia, senior advocacy and useful information for seniors 50+. Updates weekly!
The daily e-zine for everyone over 50 who feels way too young to be old.
"...the perfect mix of Andy Rooney, Dave Barry, and Garrison Keilor, combining knee-slapping humor with useful information and genuine compassion."
Retired.com
"Thousands look to and trust Suddenly Senior. Other Websites pale in comparison to the real-life, intimate look into senior lives. What sets apart Suddenly Senior is its blistering honesty and its incomparable encouragement. Millions need guidance."
Suzette Martinez Standring
"Best Senior Site ever on the Web! Great, up-to-date information on how seniors can save money on drugs. Wonderful nostalgia. Hard-hitting senior advocacy pieces that get read in high places. Wonderful humor. It's all at Suddenly Senior."
Alexa.com
KUDOS
Now read by 3.1 million in 83 newspapers from Florida's St. Petersburg Times to the Mumbai, India News.