Humor
How to Rent an Alcoholics Anonymous Sponsor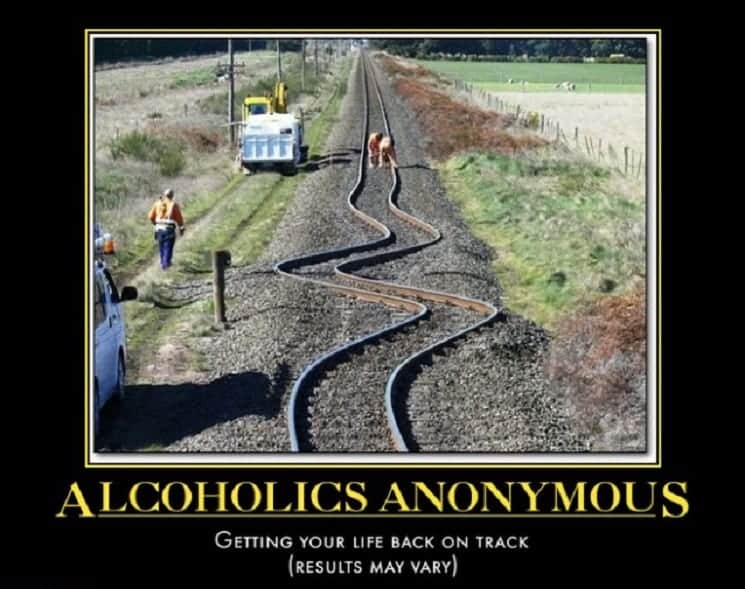 Need a good joke about alcoholics anonymous? You'll love this one.
Are you tired of being told like it is? Still looking for that easier, softer way? Had enough of that same old time – tested direction?
NO READING! NO WRITING! NO DEADLINES!
STANDARD FEATURES INCLUDE:
Listening to your sniveling without constant reference to the Big Book or Steps!
Co – signing your excuses and rationalizations!
Work only the Steps YOU want, in the order YOU choose!
Learn the secret of giving it away before you even have it!
Why "walk the walk" when you can just "talk the talk?"
Why save your ass at the cost of losing your face?
Remember, it's better to LOOK good than to FEEL good
FOURTH STEP WRITING SERVICE NOW AVAILABLE!
YES, WE WILL TAKE YOUR INVENTORY FOR YOU!!
At Rent – A – Sponsor we understand how UNIQUE you are!
HALF MEASURES ARE OUR SPECIALTY!
Call 1-900-O-POOR-ME Call now and receive a free copy of "Staying Sober on War Stories Alone!"
About
This top-ranked site now has over 4,000 pages of humor, nostalgia, senior advocacy and useful information for seniors 50+. Updates weekly!
The daily e-zine for everyone over 50 who feels way too young to be old.
"...the perfect mix of Andy Rooney, Dave Barry, and Garrison Keilor, combining knee-slapping humor with useful information and genuine compassion."
Retired.com
"Thousands look to and trust Suddenly Senior. Other Websites pale in comparison to the real-life, intimate look into senior lives. What sets apart Suddenly Senior is its blistering honesty and its incomparable encouragement. Millions need guidance."
Suzette Martinez Standring
"Best Senior Site ever on the Web! Great, up-to-date information on how seniors can save money on drugs. Wonderful nostalgia. Hard-hitting senior advocacy pieces that get read in high places. Wonderful humor. It's all at Suddenly Senior."
Alexa.com
KUDOS
Now read by 3.1 million in 83 newspapers from Florida's St. Petersburg Times to the Mumbai, India News.