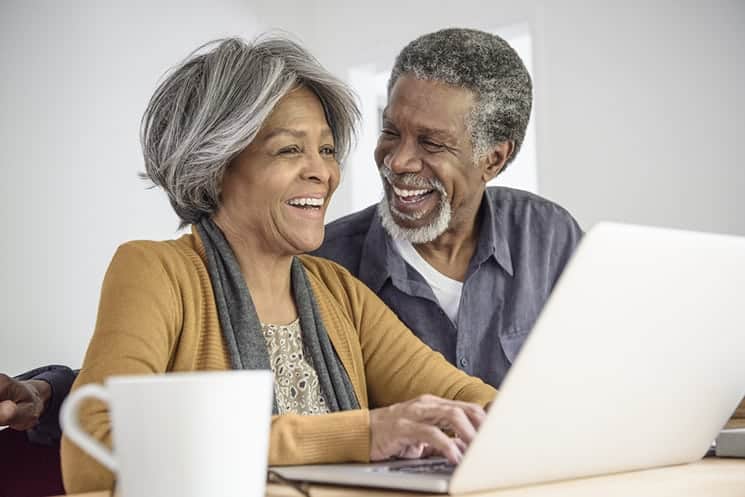 If you're not already on the Internet, you're bucking a powerful trend. Americans age 65 and up are jumping on the Web faster than a free Early Bird Special. Between March 2000 and March 2002, the number of seniors logging on from home jumped from 3.7 million to almost 7 million. That number today is in the stratosphere since every grandma is on Facebook posting grandbaby photos.
Once online, according to Nielsen/NetRatings, we spend more time there than any other age group, even teens.
Doing what, I wondered.
Suddenly Senior: Best Senior Site
I asked Suddenly Senior readers what they liked and disliked about the Internet. From over 2,000 responses, here's what I learned:
My readers' favorite site: Suddenly Senior. No surprise there. Unexpected is how few use other senior sites. As one reader put it, "Those sites are for old people and, at 77, I'm not old," Another wrote, "I've only one senior site besides yours, the one I've been married to for 54 years,"
Others condemned most senior sites as "too commercial" and all "Buy! Buy! Buy!" Their pop-up ads, especially, are way too pushy for us geezers. Some compare pop-ups – ads appearing from nowhere – with sucker punches, rude intrusions by shameless merchants. "As welcome as a greedy, thuggish whore," wrote an Ohio reader.
Only uninvited spam (junk) mail came in for more abuse. Spam, for those of you living on Pluto, clutters our e-mail boxes with subjects like: "Need Money? Free Cash!"; "Hot, Horny Wives"; "Lose 25 Pounds in 25 Days"; and "Add 3 Inches to Your Manhood with No Agonizing Hanging Weights." It's the kudzu of the Internet.
Seniors Love to Surf the Internet
In spite of pop-ups, spam, poky modems, AOL quirks, and the occasional computer crash, we seniors love our Internet.
Let me count the ways:
Grandmas can "talk to" their grandchildren in real time, often whenever they go online.
Every day, millions of family photos exchange hands via e-mail, instantly engaging kin, carrying hugs around the world.
Coots who never, ever wrote letters now write daily e-notes to family and friends.
Suddenly Trivia: Where does the 50+-group rank in buying stuff online? A) 3rd B) 2nd C) 1st.
Nothing has changed the world of communications so much and so fast as the World Wide Web. And seniors, once considered too dense and stodgy to join the revolution, are now leading it in some areas.
Because we travel more frequently, staying longer and spending more than any other age group, seniors are often the most frequent visitors to cruise and travel sites. We stalk cheap fares at Orbitz.com and confirm late-breaking flight arrival information at FlightArrivals.com. Hotels.com gives us discount hotel rates while DigitalCity.com satisfies the question: What will we do when we get there?
Maps Indispensable for Travellers
Many Suddenly Senior readers recommended Mapquest.com, an online tool that provides the way, the mileage, maps – everything you need to get from here to there. Another guide suggested was RoadTripUSA.com, which outlines America's scenic routes and historical paths. Today, most are using Google Maps as it's now the industry standard.
Over 200 readers suggested that, before you believe the e-mail quackery and hoaxes constantly circulating on the Web, check UrbanLegends.com. No, Bill Gates is not giving away big bucks to every person forwarding e-mail "testing" Internet Explorer.
Other popular sites with Suddenly Senior fans are FlyLady.com, funny and useful for people who need to get organize; Fathom.com, a source for online learning; and the Mormon's FamilySearch.com, a favorite genealogy site.
WriteSeniors.com got about 50 votes by shut-ins in search of pen pals.
And receiving the most votes for Best Medical Site was DrDavidWilliams.com. His Alternatives is America's longest running newsletter devoted to alternative medicine.
Finally, in spite of the lack of enthusiasm about senior sites, four were mentioned as worthy of our time: 2Young2Retire.com, SeniorJournal.com, VintageJournal.com, and England's 50Plus-Feeling30.com.
More "Surf the Internet"
Active links to all the favorites are at Suddenly Senior's "111 Best Senior Sites."
For you rookies just starting out, I recommend 300 Incredible Things for Seniors on the Internet. It's a sure cure for Fear of Webbing.
Suddenly Trivia Answer: C) 1st. According to Business Week Magazine, the 50 plus age group is most likely to buy online, 42% of those 65 and over have purchased something online, followed closely by the 50-to-64-year-olds, 39% of whom have made an online purchase.
Our Sponsors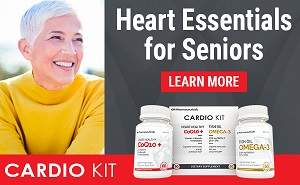 Cardiologist Developed and Recommended
---
Your ad could be here.
About
This top-ranked site now has over 4,000 pages of humor, nostalgia, senior advocacy and useful information for seniors 50+. Updates weekly!
The daily e-zine for everyone over 50 who feels way too young to be old.
"...the perfect mix of Andy Rooney, Dave Barry, and Garrison Keilor, combining knee-slapping humor with useful information and genuine compassion."
Retired.com
"Thousands look to and trust Suddenly Senior. Other Websites pale in comparison to the real-life, intimate look into senior lives. What sets apart Suddenly Senior is its blistering honesty and its incomparable encouragement. Millions need guidance."
Suzette Martinez Standring
"Best Senior Site ever on the Web! Great, up-to-date information on how seniors can save money on drugs. Wonderful nostalgia. Hard-hitting senior advocacy pieces that get read in high places. Wonderful humor. It's all at Suddenly Senior."
Alexa.com
KUDOS
Now read by 3.1 million in 83 newspapers from Florida's St. Petersburg Times to the Mumbai, India News.