How to protect yourself from today's medicine.
Most seniors or soon to be seniors have spent a lifetime raising families and helping raise grandchildren as well as going out and hustling to earn a living and support a family. What is usually neglected in this situation is one's own health. Goes for Grandma as well as Gramps.
Happened to us.
It is not unusual…I, myself and my wife have awoken to the fact that if you don't take care of your own body…you can't rely on the current medical system to do it for you, for they only pick up the pieces and glue you back together the best they can.
The current medical system is more focused on money and convenient medical procedures than on good medicine. If good medicine was the watchword, it would be preceded by the word "preventive medicine" and it would be taught in our school system from early on.
I have run across excellent physicians that properly diagnose and help through a crisis… but overall I have to give the medical system a C minus. What each senior needs is permission to be proactive in the health & maintenance of their own body. You can't wait till it is broken to ask someone else to fix it. In most cases, the fixing is palliative medicine (expensive prescription drugs) that hide the symptoms and not the cure you were looking for.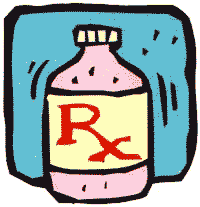 In fact, it becomes a downhill race in many cases when you have to depend on drugs to fix your medical problem, because when side effects show up, then more drugs are prescribed to take care of the side effects. Many Seniors become over medicated and sicker than when it all started.
What you have to commit yourself to…. is turning over a new leaf and learning how your body works and start doing those basic things that we hear about on TV, such as exercise, eating good food, no junk food, moderation with alcohol, don't smoke and stay away from sugar, diet drinks and many more things like that. The focus has to be on preventive medicine and not on crisis medicine.
This is the only way that you can avoid medical bills that you or your insurance company can't afford.
When you go to a physician, he will treat you for the medical condition that he has diagnosed. With the limited time, he has when he sees you, it is unusual that he will discuss preventive measures to avoid further medical complications. In some cases, if he recommends you to a nutritionist he is moving a step closer to doing what needs to be done.
Six years ago, my wife learned she had Lymphoma. It took over two months for a physician to finally provide us with a correct medical diagnosis. We did not know what Lymphoma was and we had to scramble to learn everything we could about the disease.
Fortunately, we had a good physician and a good hospital that handled the medical treatment well, but what was not covered was the nutritional, emotional and living adjustments that were required to better cope with a life-threatening situation.
We became proactive in the medical process and everything has worked out fine, even though there were days of doubts.
I have threatened to write a book about being proactive but I discovered that it was done in 2001 by Carol Svec. It is called "After Any Diagnosis". I found a copy at the Library on the discard pile. I guess it means no one is interested ..not even the Library in keeping it on the shelf as a reference. You can always go on to Amazon.com and order a book through them. If you know anyone who has a medical crisis, I would suggest you pass this information on to them.
If you can't learn new tricks, the old dog won't be around too long. Learning to stay healthy is a must.
T. Braun, Pharmacist, Buyer, Marketing Executive for a Major Drug Chain. Active for over 45 years in Pharmacy.
Legal Stuff: Permission is granted to all to reproduce this document in whole and redistribute to all that are as concerned as I about the future of our Medical system that has so many superior attributes that is operating under needless dark clouds of distress.
Disclaimer – This document is informational in nature. Medical advice should be secured through your physician.
About
This top-ranked site now has over 4,000 pages of humor, nostalgia, senior advocacy and useful information for seniors 50+. Updates weekly!
The daily e-zine for everyone over 50 who feels way too young to be old.
"...the perfect mix of Andy Rooney, Dave Barry, and Garrison Keilor, combining knee-slapping humor with useful information and genuine compassion."
Retired.com
"Thousands look to and trust Suddenly Senior. Other Websites pale in comparison to the real-life, intimate look into senior lives. What sets apart Suddenly Senior is its blistering honesty and its incomparable encouragement. Millions need guidance."
Suzette Martinez Standring
"Best Senior Site ever on the Web! Great, up-to-date information on how seniors can save money on drugs. Wonderful nostalgia. Hard-hitting senior advocacy pieces that get read in high places. Wonderful humor. It's all at Suddenly Senior."
Alexa.com
KUDOS
Now read by 3.1 million in 83 newspapers from Florida's St. Petersburg Times to the Mumbai, India News.