They say you can't go home — but you can.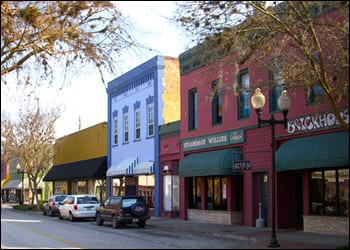 I inadvertently did it recently when I took my wife's van to a friend, Harry Kerslake, who has retired to his old hometown, the small county seat of Palatka on the banks of the St. Johns River in northeast Florida.
Retired is relative, of course. He started out building and racing boats on the St. Johns and his mechanical skills took him from B-52 bombers in Greenland to the Florida Keys before he returned to Palatka.
We spent a few years together in the Keys. Anytime I had a car problem he would tweak it and the thing would run almost forever. So, about once a year I take one of our old vans to Palatka and have him tweak it a bit.
It just happened that the night I showed up this year, Harry was playing in a local pool championship. So I tagged along to watch. The pool hall was down on Lemon Street, where nearly half a century ago, I spent a year as the one-man Florida Times-Union Palatka News-Bureau.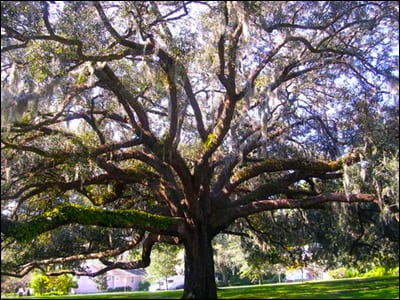 A year in one place does not necessarily make it home. But as I sat in a rocking chair in Harry's yard, enjoying a pipe in the shade of a giant live oak tree draped with Spanish moss, it occurred to me that that year I spent in Palatka a half-century ago was a defining year in my life.
It was the year I became a Southerner by choice. To be sure, I had been born and spent nearly two decades of my life in the North. My great-grandfather had fought in the Union Army in the War of Northern Aggression and there was no question that I was of Yankee descent.
During my early years in Florida in the 1960s, I spent a good part of my time as a journalist. That was the time of turmoil when the South worked and fought its way through integration, and major changes wrought by America's changing culture.
I used to walk up Lemon Street from my office in Palatka and enjoy a sandwich and a beer in a place called Pete's. The white people sat inside to eat and drink and the blacks sat outside in the back at tables under the trees to get served.
The guy that ran the place was a true immigrant to our society. He once told me the story of how he arrived in America and literally got his start on a shoestring. When he arrived, he had only enough money to buy a pair of shoestrings that he quickly sold at a profit and bought two more pairs of shoestrings, repeating the process until he had enough to buy and sell a pair of shoes. He got his start buying and selling things, one or two at a time until he had saved enough to start his own restaurant. He had become quite successful at it, eventually settling in Palatka where his little place became a town favorite.
Like so many of the other places I used to spend time in Palatka, Pete's is gone now. My time was spent writing stores about the great potato crops harvested in nearby Spud and Hastings — from which come many of the potato chips you eat today, bass fishing in the St. Johns River, the digging of the Cross Florida Barge Canal that never became a reality, great crops of gladiolas harvested in endless fields of waving flowers, tree farming, the colorful annual Azalea Festival at the Ravine Gardens, the making of Kraft papers in the nearby mills, and other agricultural stories.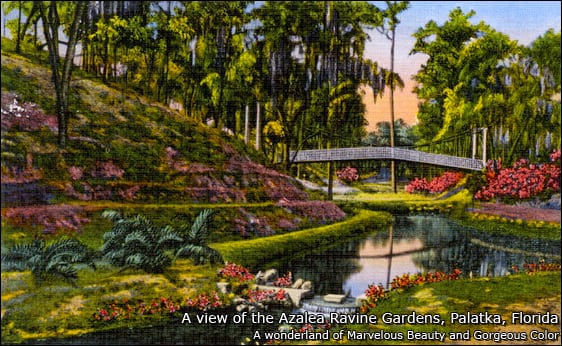 Much of the agriculture still exists, as Palatka has grown out in concentric circles around the heart of the old town. It has been bypassed by the Interstate Highway System, yet still thrives in its own charming way along the mighty St. Johns, one of the few major rivers in the world that flows north.
Palatka once was a bustling tourist destination. It's located at the point where the St. Johns, often two or more miles wide, narrows to divide the river into the Upper and Lower St. Johns. The St. Johns was a major highway for centuries of development in northeast Florida, centuries that saw the arrival of remnants of some of the Native American tribes that eventually combined to form Florida's formidable Seminole tribe, Spanish and English occupiers of the area and eventually a hardy stock of hard-working and independent souls of every race and extraction.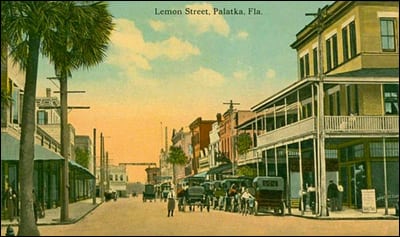 Lemon Street, still one of the main drags through town, has changed over the half century since I lived and worked there, but not as much as one would expect. I watched the pool tournament in a modern recreation center where blacks and whites played peacefully together as country music blasted from a modern digital jukebox.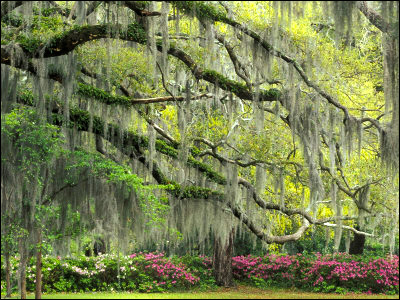 But outside, on the street, in the quiet dark of night, the ghosts of the quaint Southern heritage of the town were still alive. The giant live oak trees were still draped in the same Spanish moss that attracted me a half-century ago. The bricks in the streets were the same ones that had rattled my old Ford Falcon, and many of the storefronts along Lemon were updated versions of the original ones that had been there for a century or more.
They still roll up the streets in downtown Palatka as the sun sets — the action has moved out to the new edges of town that were fields of crops and pulp wood trees a half-century ago.
Standing in the middle of Lemon Street an hour or so before midnight, I experienced the same peaceful feeling that always engulfed me in the silence of times past when future memories were sweetened by the soft, warm Southern air drifting up from the mighty river.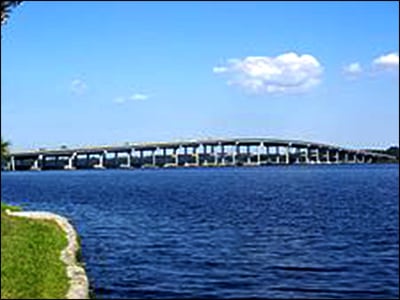 I felt truly at home in my adopted South after having traveled lots of miles and doing lots of things that lie randomly recorded in my memory.
It seemed for that one brief moment I had gone home again to the heart of the South where I have, for half a century or more, enjoyed the great outdoors and pleasant warmth of the people around me.
It was a wonderful feeling.
Senior Citizen Contest
Win Our $1k Grand Prize
Weekly prizes awarded
About
This top-ranked site now has over 4,000 pages of humor, nostalgia, senior advocacy and useful information for seniors 50+. Updates weekly!
The daily e-zine for everyone over 50 who feels way too young to be old.
"...the perfect mix of Andy Rooney, Dave Barry, and Garrison Keilor, combining knee-slapping humor with useful information and genuine compassion."
Retired.com
"Thousands look to and trust Suddenly Senior. Other Websites pale in comparison to the real-life, intimate look into senior lives. What sets apart Suddenly Senior is its blistering honesty and its incomparable encouragement. Millions need guidance."
Suzette Martinez Standring
"Best Senior Site ever on the Web! Great, up-to-date information on how seniors can save money on drugs. Wonderful nostalgia. Hard-hitting senior advocacy pieces that get read in high places. Wonderful humor. It's all at Suddenly Senior."
Alexa.com
KUDOS
Now read by 3.1 million in 83 newspapers from Florida's St. Petersburg Times to the Mumbai, India News.