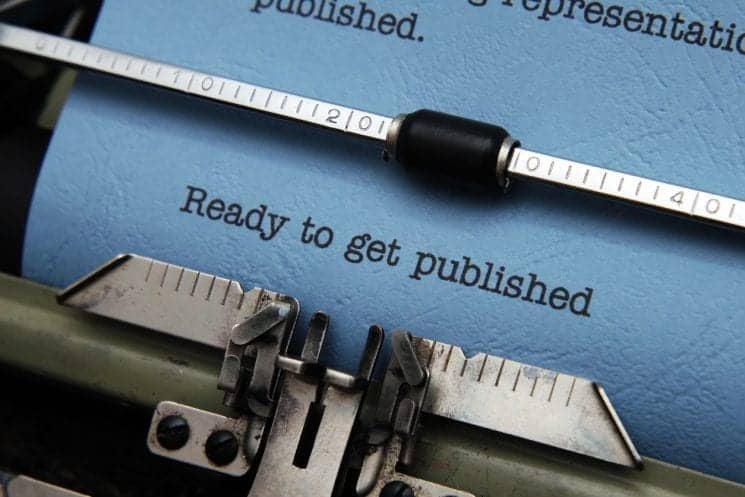 Step by step from your ideas to publishing success…
Do you have an amazing life story that's just burning to be told? Did you overcome a major obstacle and you want to share it with the world? Have you always dreamed of becoming a novelist? You can become a published author.
According to a poll, eighty-one percent of Americans believe they have a book in them. And technology has made it possible for more of us to actually write and produce our books. Sadly, most authors fail. Why? They approach the publishing industry all wrong.
Few first-time authors understand that, while writing is a craft, publishing is a business and a published book is a product. As an author in today's highly competitive publishing climate, it is imperative that you follow some measure of publishing protocol. What if you disregard this advice and bring your book out on a whim, hoping for bestseller status? It could happen. But it is highly unlikely. Here are some statistics to help you see the bigger picture:
In 2006, there were 291,290 new books published. There are currently around 1.5 million books in print. Ten of those titles in print sold a million or more copies in 2006. A whopping 948,000 of them (or over seventy-six percent) sold fewer than 100 copies.
The sad truth is that, while technology makes it easier for ordinary citizens to become authors, it has created an arena of failure for most of them.
Typical Author Disillusioned
A typical hopeful author will spend months and sometimes years writing his memoir or the novel of his dreams. He lovingly completes it and then turns it over to the best editor he knows-a PE teacher, a 1957 college graduate or a neighbor with a large vocabulary. He then jumps on the Internet in search of a publisher. Bingo, his Google search brings up a whole list of publishers seeking manuscripts-any manuscript. They offer to help authors "self-publish" their books. His is accepted right away. All he has to do is send money, in some cases, lots of it. And when the book is finally published, the author is invited to purchase as many copies as he wants.
It doesn't take this disillusioned author long to discover that, contrary to what he remembers reading in the publishing contract, his book will not be sold through bookstores. In fact, the only books that sell from this point on, are those that he hand sells to family, friends and a few neighbors. If he's lucky, sales will number around 200, or so-generating enough revenue to pay the publishing bill.
This example, fellow authors, is a good representation of the thousands of authors who fail every year.
So how does one experience success as an author? There are two simple steps.
Step Number One: Study the Publishing Industry
Read books by publishing professionals such as me, Dan Poynter, Brian Jud, and Marilyn Ross.
Read magazines about the industry, in particular, Publisher's Weekly, (subscribe to their free ezine, www.publishersweekly.com) and SPAWN Market Update (Small Publishers, Artists and Writers Network, www.spawn.org).
Attend writing and publishing conferences. (Locate conferences at www.shawguides.com/writing.)
Join publishers' organizations, such as SPAWN (Small Publishers, Artists and Writers Network), PMA-The Independent Book Publishers' Association and SPAN (Small Publishers of North America).
The first thing you will learn as a result of studying the publishing industry is your publishing options.
You have choices. Here are the most common three:
You can contract with a fee-based print-on-demand "self-publishing" company such as described above. (That would be AuthorHouse, iUniverse, Infinity, etc.)I have no quarrel with this if you will do the following:

Explore all of your options, first.
Come to terms with your responsibility as a published author. (Read more about this below.)
Sign a contract only after you have consulted with an intellectual properties attorney and understand the contract completely.
Read Mark Levine's book, The Fine Print, where he rates all of the major fee-based, "self-publishing" services.

You can self-publish (become an independent publisher). Self-publishing means to establish your own publishing company. You put up the money, you make all of the decisions and you keep all of the profits. I generally recommend self-publishing over signing with a "self-publishing" company. Why? I believe that when you are involved in all aspects of preparation and production-even if it is to hire some of the tasks out-you maintain a more intimate relationship with your book, thus it has a greater chance for success. For step-by-step instructions on how to self-publish, read The Right Way to Write, Publish and Sell Your Book, by Patricia Fry and use the accompanying Author's Workbook. Also study Dan Poynter's, Self-Publishing Manual.
Land a traditional royalty publisher. There are hundreds of publishers out there eager to invest in good books that will make them some money. And only some of them require that you approach them through an agent. Many publishers prefer working directly with the author. Here's how to locate appropriate publishers for your particular book:

Study Writer's Market (Writer's Digest Books).
Look at books like yours in bookstores and on amazon.com, notice who published these books and contact those publishers.
Step Number Two: Write a Book Proposal
We've established that publishing is a business and a book is a product. A book proposal, then, is a business plan for your book.
Some of you might ask, "Isn't a book proposal for a publisher? What if I plan to self-publish or go with a fee-based, POD publishing company?"
It's true that most publishers in all genres want to see a book proposal. And this is a very good reason for writing a book proposal. But there's an even more important reason. Write a book proposal for you, the author.
Think about it, you wouldn't go into any other business without first studying the industry, learning something about the product, the manufacturers, the suppliers and the customers. A well-developed, well-organized, well-written, complete book proposal will answer the following questions:
Do I have a book at all?
Is this a viable product?
Who is my target audience?
How will I reach this audience?
Why am I the best person to write this book?
How will I promote this book?
These are not "yes" or "no" questions.
There are specific methods of research necessary in order to discover the definitive answers to these important questions. Study books such as the following for guidelines to writing a book proposal (at the risk of blowing my own horn):
When Should You Write a Book Proposal?
Many authors wait until they fine-tune their manuscript before writing the proposal. I say they're putting the cart before the horse. I recommend writing the book proposal before you even sit down to write the book.
I meet authors of fiction who say, "But the book is just screaming to be written-I don't want to interrupt my creative flow." If you feel this way, go ahead and get the story out. But, before completing the final edit, write that book proposal.
Why is This So Doggone Important?
A well-developed, well-organized, well-written and complete book proposal will actually help you to write the right book for the right audience. I've met many a disgruntled author who is sitting on boxes and boxes of books that will probably never sell because he did not consider his audience before he wrote his book. On the other hand, I know some highly successful authors who, during the book proposal process, decided to change the focus and/or the slant of their books to address a larger, more realistic audience.
A student in one of my online book proposal classes, after writing her book proposal, changed the whole focus of her book. As a result, she landed a contract with Houghton Mifflin. If she hadn't done the work necessary to develop a book proposal, she might still be trying to pitch the book she first envisioned-which, as it turns out, was the wrong book for the wrong audience.
Do You Have a Book At All?
How many books are there on your topic? Is there room for another diet or fitness book, for example? If there are numbers of books on your topic, how can you make yours different so it will stand out?
If you study the diet book market before writing yours, you might discover that, while there are numerous books on the subject, there are few or none focusing on dieting for the diabetic or how to maintain a healthy weight. Or how about one on how to keep from gaining weight after you quit smoking? Has anyone written a book telling how to romance your pounds away?
What if you discover that there are no books on your topic? Wow, this sounds like an opportunity, right? Maybe not. Further research might show that there are no books on that topic because there is no market for a book on that topic.
Build Promotion Into Your Book
If you write the book proposal before you complete your book, you might discover ways to make your book more salable. How?
For Nonfiction:
Involve a lot of people in your book. Your experts and other contributors and their friends and families will certainly want to purchase copies of the book if it mentions them or someone they know by name. Quote experts, list agencies in your resource list, include a bibliography, offer recommended books at the end of each chapter. List the names of everyone who helped you with any little detail of your book. In my Ojai Valley, An Illustrated History, I list over 100 people who contributed in some way to this five-year project and most of them purchased several copies of the finished book.
For Fiction:
Give your story dimensions that will compute into promotional opportunities. How? Connect a character to a popular resort, health agency or hobby, for example. Give a character diabetes. If it's presented in a positive way, the American Diabetes Association might agree to become involved in the promotion of your book. Maybe they'll purchase 10,000 copies to use as a fund-raiser, recommend it in their newsletter or pay to publish the book.
Give a character a motorcycle, a horse, triplets or a brain injury. Come up with ideas, twists, and turns that could, perhaps, give you more marketing options. Discuss a popular or current issue in your novel-autism, for example.
Choose your setting carefully-always with promotion in mind. If you are using a real city, make sure it is one that hasn't been over-used-a kind of happening place where the residents have a sense of community pride. Don't you know that they'd be more apt to welcome you with open arms to promote your book in say Santa Barbara, California or Durango, Colorado than Coalinga or Taft, California (where little is happening) or even New York City (where everything is happening at once).
What is Your Responsibility as a Published Author?
It used to be that after a publisher produced a book, the author did a few book signings and then went back to work writing her next book. Today's reality dictates that the author is responsible for promoting his or her own book. And this is true whether you self-publish, go with a fee-based POD publishing service or land a traditional royalty publisher. If you are thinking that you can launch your book with a lick and a promise, think again. In today's competitive publishing climate, your book will sell for as long as you are willing to promote it.
Thus, in the book proposal, you will address all of your abilities, skills, talents, interests, connections and so forth that compute into the major task of book promotion.
Your Platform
Your platform is your reach, your following, your ability to attract readers. Hillary Clinton has a platform for her memoir. She has a large following of admirers, supporters and curiosity seekers. Dr. Phil's expertise is relationships. He has a solid platform for his books on this topic. And Rachel Ray's platform for her cooking books revolves around her reputation in the kitchen.
Do you have a platform for your nonfiction book? If you are an accountant promoting a book on personal finance, your platform includes your experience and expertise in your field. If you produce a highly popular newsletter that goes out to thousands of people who are interested in budgeting and so forth, this is also part of your platform. If you haven't developed a platform for your nonfiction or fiction book, you may want to do so before you publish it. How?
If your book is conducive to presentations or workshops, start presenting some NOW. This is an excellent way to start building your platform.
Whether you are a novelist or the author of nonfiction, there are three things that you can do now toward building your platform:
Establish and constantly build your mailing list.
Submit articles or stories to numerous publications.
Join Toastmasters or another organization to help you hone your public speaking and communication skills. (www.toastmasters.org.)
There are more opportunities for hopeful authors today than ever before, but there are also more pitfalls. If you want to experience success as a published author, it is imperative that you enter into this field armed with knowledge and embracing realistic expectations.
About the Author
Patricia Fry is a full-time freelance writer, author, and lecturer in the area of publishing. She is the author of 27 books, including The Right Way to Write, Publish and Sell Your Book and the accompanying Author's Workbook (Matilija Press, 2007). She is also the president of SPAWN (Small Publishers, Artists and Writers Network). Visit Patricia's Web site at www.matilijapress.com and read her blog often: www.matilijapress.com/publishingblog.
Sponsored Links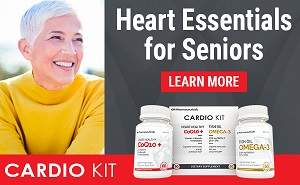 Cardiologist Developed and Recommended
---
Your link could be here.
About
This top-ranked site now has over 4,000 pages of humor, nostalgia, senior advocacy and useful information for seniors 50+. Updates weekly!
The daily e-zine for everyone over 50 who feels way too young to be old.
"...the perfect mix of Andy Rooney, Dave Barry, and Garrison Keilor, combining knee-slapping humor with useful information and genuine compassion."
Retired.com
"Thousands look to and trust Suddenly Senior. Other Websites pale in comparison to the real-life, intimate look into senior lives. What sets apart Suddenly Senior is its blistering honesty and its incomparable encouragement. Millions need guidance."
Suzette Martinez Standring
"Best Senior Site ever on the Web! Great, up-to-date information on how seniors can save money on drugs. Wonderful nostalgia. Hard-hitting senior advocacy pieces that get read in high places. Wonderful humor. It's all at Suddenly Senior."
Alexa.com
KUDOS
Now read by 3.1 million in 83 newspapers from Florida's St. Petersburg Times to the Mumbai, India News.