Travel
Yankee Visits Ireland: All My Love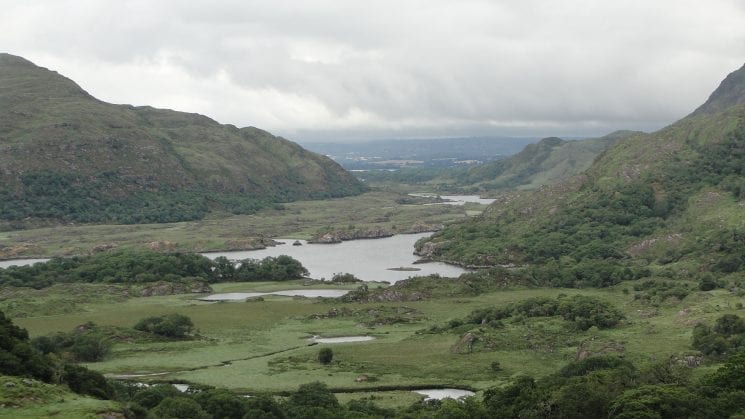 Dear Ireland:
Though I feel I know you well after over twenty visits, still I couldn't let another moment go by without writing to thank you. The gifts of summer you shared with me were truly awesome. What's more, I learned heaps–about you, people, and life in general.  And if, as some say, memories are a person's greatest possession, I can now add a wealth of new riches to my storehouse.
Weather-wise, you outdid yourself.   I believed you would, and because I did, you came through brilliantly.  Some people thought me overly optimistic–the loony lady from Connecticut–with her sunglasses and shorts.  They soon thought I was charmed when you smiled and the sun shone brighter for longer than it had in years. And there was heat in it as well—something unusual for sure.  And when we took to the car for a few days traveling, you blinked and spread your famous soft mist over our path. That made it easier on my husband to maneuver your narrow, curved roads, while I sat wide-eyed in the passenger seat soaking up your familiar beauty.
I have to admit there were some stretches, particularly Caha Pass, I was more than wide-eyed.  I was terrified. Instead of taking in the lovely, but deadly-drop-down scenery, I looked straight ahead, warding off vertigo I felt engulfing me, and praying there would be no tourist buses barreling around the corner. Meanwhile, my husband kept urging me to "Look at THAT view," as I reached in my bag for my rosaries and some Dramamine.
When it comes to beauty, though, I have to say, you're really still some looker.  Whether it was hill upon hill of plush green and hedgerow spread out like a patchwork velour cape, or that gray mystical mountain of rocks you call the Burren, (where I could swear I saw shadows of pixies building stone castles and an armored knight following us on horseback), I couldn't keep my eyes off you. And though I've seen you several times before, you never look the same—there's always something wondrously new you surprise me with on each visit.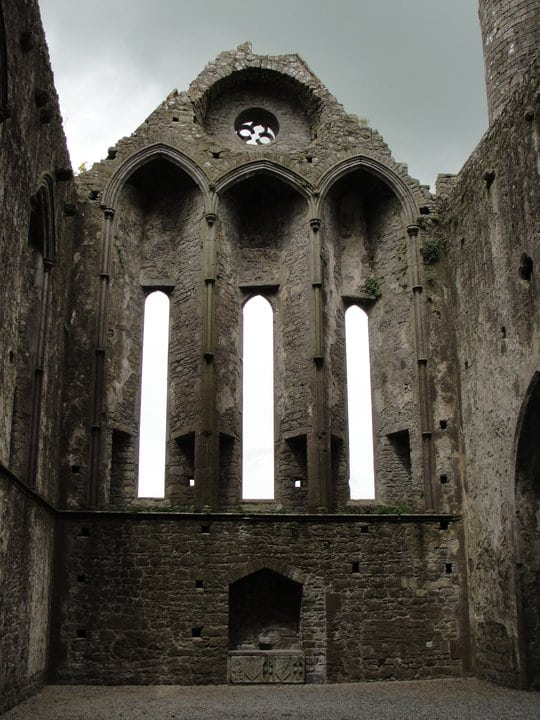 As for your sea views, well, books and postcards don't do you justice.
There's just something in the smell and feel of you underfoot, growing greener and more alive every second, which makes looking at the sea (and the white cotton candy clouds stretching from the sky down to the water) a multi-sensory experience a zillion times more enjoyable in person. Thanks to a feathery breeze that bid me stay, I fixed one such panorama, from a hill overlooking the port of Kinsale in Cork, in my brain carefully for future viewing. Happily, I can report I went there in my mind just the other day when I was trapped in traffic.
I learned a lot this summer, not only from you but also from your people–both relatives-in-law and strangers alike.
From one sister-in-law, I discovered not all dark roads I walk down have thugs behind every bend and that I needn't carry around pepper spray and feel the grip of fear in my throat, unless, of course, I want to.
From another, I learned people can remain good-natured and patient even in the face of great tedium and that taking guests (even veteran visitors) to the same tourist spot three times in one week and watching them examine every single knick-knack in every single gift shop to see if there is something new builds fortitude.
From another,  I learned that being on a diet while on vacation is counter-productive to enjoying it and that a thick slice of home-made Irish brown bread slathered with butter and jam once a day beats any amount of Metamucil.
From my Uncle Owen, I learned that cows don't live forever (particularly No. 6 who almost let me pet her last year) and that I shouldn't expect to see the very same ones year after year when I return. (Who knew?)
From the man at the souvenir shop who took only the amount of my purchase when I held out a hand-full of Irish money, I learned not everyone in the world looks to rip off tourists.
From my nieces and nephews-in-law, who grew up so fast and so lovely I hardly recognize them when I come home each year, I learned that time is surely fleeting and I have to dive into every moment.
From the old man in the grocery store who smiled sweetly and never raised so much as an eyebrow when I came once a day for "one of those ice creams with the green and red stuff in the middle and the white swirls around that's called a 'something twister,'" I learned that customer service is not dead.
From my brother-in-law who saw me without makeup day after day and still managed to eat breakfast, I learned that diplomats aren't all in public office.
From the gathering of the clan, that year after year welcomes the Yankees, rearranging their schedules, preparing spreads fit for royalty, and celebrating our return as though it were our first, I learned that nothing compares to the warmth of a close-knit family.
Finally, and best of all, after soon-to-be-25 years, I'm still learning from my husband, who, knowing how I hate to fly, put up with my bone-clenching crush of his hand during turbulence, endured loud, and some would say annoying, urging to drive on the "Left. Left. Left. Left," and was truly patient with my asking him to take photos of me holding up my new book at various landmarks so I could post them on social media,
I learned what good marriages are made of.
All in all, thanks again, 'twas grand!
Our Sponsors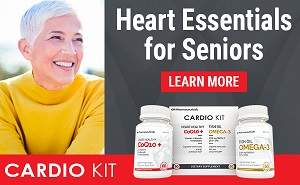 Cardiologist Developed and Recommended
---
Your ad could be here.
About
This top-ranked site now has over 4,000 pages of humor, nostalgia, senior advocacy and useful information for seniors 50+. Updates weekly!
The daily e-zine for everyone over 50 who feels way too young to be old.
"...the perfect mix of Andy Rooney, Dave Barry, and Garrison Keilor, combining knee-slapping humor with useful information and genuine compassion."
Retired.com
"Thousands look to and trust Suddenly Senior. Other Websites pale in comparison to the real-life, intimate look into senior lives. What sets apart Suddenly Senior is its blistering honesty and its incomparable encouragement. Millions need guidance."
Suzette Martinez Standring
"Best Senior Site ever on the Web! Great, up-to-date information on how seniors can save money on drugs. Wonderful nostalgia. Hard-hitting senior advocacy pieces that get read in high places. Wonderful humor. It's all at Suddenly Senior."
Alexa.com
KUDOS
Now read by 3.1 million in 83 newspapers from Florida's St. Petersburg Times to the Mumbai, India News.