Fixing Healthcare in the United States has to be a major priority for the new Congress in 2007.  There is no magic solution.  It has to evolve over time to be the best Healthcare system in the world for all Americans.
 
Fixing Medicare D has to be a priority and is a good place to start.  Saving Medicare dollars on the back of Healthcare professionals is wrong.  Dedicated physicians, pharmacists and nurses will leave their profession if the Federal government continues to reduce Medicare costs by penalizing the labor side of the problem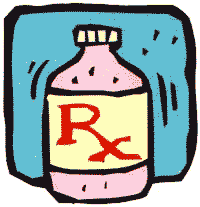 Reducing the cost of the medical products from brand pharmaceuticals, to medical equipment to implant and prosthetic devices is the answer.
 
Generic prescriptions account for 52% of the prescriptions filled in this country and only 16% of the dollars spent.  It is the bright light in holding down prescription costs.
 
The VA has a formulary system of 1300 prescription products that produce huge savings for those that qualify.  The current Medicare system has an open system and pays for the inflated prices on many branded products that are no better than the original drug that long ago became a generic.  Over 4000 drugs, most of which are branded are inflating the prescription costs paid for by the contributions of the American taxpayer.  Helping the seniors stay in good health is admirable, but having no controls on the cost of the branded drugs being prescribed is criminal. 
 
As an example, on a personal note, if I had not insisted on a Generic Erythromycin for Whooping cough, I would have been prescribed a broad spectrum erythromycin, which would have cost 7 times the generic.
The generic worked just fine.
 
It has been reported more than once, that in the last 20 years, most of the new patented prescription drugs that have been marketed have been molecular manipulation of existing drugs with little or no improvement in the medical outcome over the existing generic equivalent.
 
In some cases the consequences have been deadly, such as when McNeil Pharmaceuticals marketed a drug named Zomax which was a molecular manipulation of their existing Tolectin with a Chlorine molecule added to the molecular structure of the original drug.
 
Government reviews of the performance of the FDA over the last 25 years has shown that the FDA has lost their objectivity and ability to protect the American public as well as they should.
Fixing the FDA and Medicare D has to be a dual priority for the new Congress.
 
These objectives can only be reached if the new Congress remembers that the American people have spoken and have indicated that it is time for Congress to work to for their interests rather than special interests.
 
Only time will tell if the wind of change blowing through Washington will benefit the American public.
Tom. Braun, Pharmacist, Buyer, Marketing Executive for a Major Drug Chain. Active for over 45 years in Pharmacy.
Legal Stuff: Permission is granted to all to reproduce this document in whole and redistribute to all that are as concerned as I about the future of our Medical system that has so many superior attributes that is operating under needless dark clouds of distress.
Disclaimer – This document is informational in nature. Medical advice should be secured through your physician.
About
This top-ranked site now has over 4,000 pages of humor, nostalgia, senior advocacy and useful information for seniors 50+. Updates weekly!
The daily e-zine for everyone over 50 who feels way too young to be old.
"...the perfect mix of Andy Rooney, Dave Barry, and Garrison Keilor, combining knee-slapping humor with useful information and genuine compassion."
Retired.com
"Thousands look to and trust Suddenly Senior. Other Websites pale in comparison to the real-life, intimate look into senior lives. What sets apart Suddenly Senior is its blistering honesty and its incomparable encouragement. Millions need guidance."
Suzette Martinez Standring
"Best Senior Site ever on the Web! Great, up-to-date information on how seniors can save money on drugs. Wonderful nostalgia. Hard-hitting senior advocacy pieces that get read in high places. Wonderful humor. It's all at Suddenly Senior."
Alexa.com
KUDOS
Now read by 3.1 million in 83 newspapers from Florida's St. Petersburg Times to the Mumbai, India News.