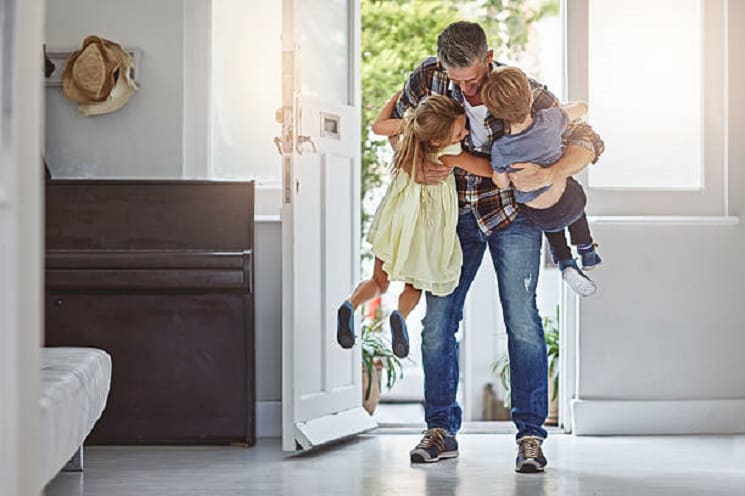 In which the author does indeed go back to his old neighborhood only to learn that current occupants care not a fig about the past.
Have you ever tried to go back? To recapture the apothegmatic spirit of your youth? Sometimes I motor along Skyland Drive in Hamilton, Ontario, Canada. I have a bittersweet acquaintance with the street. Not the prepared chocolate kind. Oh no. I mean the nostalgic one. I grew up on Skyland Drive over 50 years ago when it was known as East 6th Street. Permit me a singularly short-winded explanation.
East 6th Street ran (majestically) from Fennell Avenue on the south to Brucedale Avenue on the north. It was then interrupted by an old haunted house on a large lot surrounded by a wire fence, and behind that lay a large vacant field. Further north it resumed its northward journey from Queensdale to Inverness Avenue. It is this latter stretch that is now Skyland Drive.
Fifteen wartime houses were strung along each side of the run of East 6th Street which is now Skyland Drive. Their name derived partly from the fact that they were erected during the war. The other part I know nothing about. All of them were built and occupied in 1943, a scant one hundred years after my great great grandfather, Samuel Henry Bezant (1818-1888) married at St. Michael's Church in Highgate. He died from hypertrophy of the prostate, retention of urine (three days), and septicemia (five days). But I deviate.
Many years have now passed since the wartime houses were moved to less valuable land, placed on permanent foundations, rented to low-income occupants, and, latterly, vacated and obliterated, after the occupants were ejected, with conventional explosives, hand tools, and donkey carts. Today, perhaps half of the previous numbers of houses occupy Skyland Drive. As land appreciates in value, fewer but outrageously larger houses are built upon it. This is how capitalism works.
A few years ago I took the liberty of ringing the bell of the house on Skyland Drive that seemed to be situated closest to our old wartime house. When the man of the house answered the door, I said, "I used to live in a wartime house that stood right here."
He answered, "So?"
"That's right," I said. "I did so."
"That's nice," he replied.
"I thought so too," I offered. "In fact, this tree to my left was here at the same time as me. Every 17 years, during the ten that I lived here, a cicada would appear on the bark of that tree. I believe it was a cicadidae homoptera, although to be truthful it looked to be more of a tibien canicularis." The female cicada attracts the male by producing a buzzing sound with drum-like appendages on its abdomen, you know."
"No, I didn't know," he said.
Hoping to reach some level of understanding with the fellow, I lept exuberantly into his tulip bed and said, "Look! Right here my mother nurtured an attractive display of morning glories (convolvulaceae), but when she discovered that they only opened in the morning she tore them out (with this I plucked a dozen tulips) like this and replaced them with petunias (magnoliophyta magnoliopsida polemoniales solanaceae), if you will."
"No, I don't think I will right now. But later on, I might change my mind if you want to check back again," he intoned.
"And just up the street on this side," I said, "right next door to one another, there were two families of different religions. One Catholic. The other Protestant. One day the Catholic kids tied a garbage can to the rear bumper of the Protestant father's car and he said that they were all going to end up in jail someday. Talk about your Hatfields and McCoys. You religious?"
"Not particularly," he said.
"Well, then I guess you wouldn't be interested in hearing about how the old Masonic Lodge up on James Street, the one that's now a classy Italian restaurant, was occupied by the Church of God. It's where I was lured inside with a sucker by their frontman on the sidewalk and learned the words to "Jesus Wants Me for a Sunbeam." No one else seemed to want me at the time so that was good enough. My Catholic friend was with me and he got lured inside too. He is still having to perform his ablutions to this day.
"What was the question?" he said.
I tried divagating to get his interest. "Well, the fellow who lived directly across the way was one of the few on the street to own a car back then. The Catholics owned a Crosley for a while until they revved it up one day and it blew a valve pushrod right through the hood and out of sight.
"And the guy next door to them had a '41 Chevy coupe that he transformed into a convertible with an ax. But this fellow, the one across the street, as I said, used to buy used cars and dismantle the engines right on the street. He had a heck of a time getting them back together again. You should have heard my father talk about sunbeams when he backed his little Austin A-40 right over a 1936 Buick four-door convertible sitting out there with the motor removed."
"Should I?" he said.
I tilted my head forward to assume the tête-à-tête position and spoke eloquently of the roadside Popsicle stick races. "We could race our Popsicle sticks in the roadside ditches all the way from Onteora Public School (later a Japanese Cultural Centre and still later demolished with C7H5N3O6 and crowbars) up at the corner of Wellington and Fennell right down to Queensdale. But you had to be careful not to get a soaker."
"Soaker?"
"Yes. We all wore rubber boots in the springtime. Some of us wore them all winter long with extra socks. The more fashion-conscious among us folded the tops of them over. If we stepped into a hole, the water would pour over the top of our boot and we'd get a soaker. But we also had to be careful in school. If we left them on all day, we could go blind. The teachers said so. Sort of like catching polio from running under the lawn sprinkler."
"Speaking of winter, you should have seen the street out there back then. It was packed with kids playing street hockey. We used frozen horse balls for pucks."
"Horseballs?" he queried. "You mean their testimonials?"
"No, no. I mean balls of frozen manure." For emphasis I repeated it slowly, giving it the old diphthongal one-two. "Mah-noo-er."
"Horses?" he mused.
"Yes. Horses. They drew the baker's and milkman's wagons. Fritz the baker would always lug a wicker basket of cakes and pies and sweet buns that my mother couldn't afford right up to the front door. 'Just a loaf of unsliced white,' she always said."
Just then our conversation was interrupted by a thud on the lawn behind me. We sauntered over together to investigate. A steel shaft flared to a shallow cup had buried itself in the lawn. Pulling it out and looking closely, I recognized it as a pushrod from an old Crosley. "What is it?" he asked.
"I don't know," I lied. I took my leave.
Have you ever tried to go home again?
Sponsored Links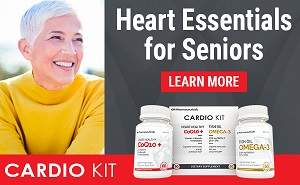 Cardiologist Developed and Recommended
---
Your link could be here.
About
This top-ranked site now has over 4,000 pages of humor, nostalgia, senior advocacy and useful information for seniors 50+. Updates weekly!
The daily e-zine for everyone over 50 who feels way too young to be old.
"...the perfect mix of Andy Rooney, Dave Barry, and Garrison Keilor, combining knee-slapping humor with useful information and genuine compassion."
Retired.com
"Thousands look to and trust Suddenly Senior. Other Websites pale in comparison to the real-life, intimate look into senior lives. What sets apart Suddenly Senior is its blistering honesty and its incomparable encouragement. Millions need guidance."
Suzette Martinez Standring
"Best Senior Site ever on the Web! Great, up-to-date information on how seniors can save money on drugs. Wonderful nostalgia. Hard-hitting senior advocacy pieces that get read in high places. Wonderful humor. It's all at Suddenly Senior."
Alexa.com
KUDOS
Now read by 3.1 million in 83 newspapers from Florida's St. Petersburg Times to the Mumbai, India News.