(may be the undoing of us)
This morning I coined a new phase. Medical Trolling.
It is the process of hospitals looking to maximize their revenue streams through outreach.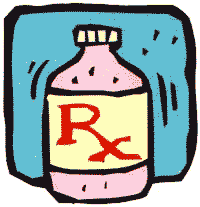 From my point of view, I thought outreach was about lowering medical costs by having neighborhood clinics that take care of none life threatening medical events at a reasonable cost. Makes a lot of sense to me. I see that Wal-Mart, Walgreens, Target and CVS – to name a few – are jumping on this band wagon. They are teaming up with MinuteClinics, Take Care Clinics, RediClinic and SmartCare. These mega chain corporations want to be convenient in proximity so they can fill the prescription from these clinics.
When I decided that enough was enough, I went to the Elk Grove (neighboring town) Hospital outreach location in our village of Mount Prospect, Illinois, for help. At my age, and a week of on and off coughing, I thought it was time to have some antibiotic back up support before my Whooping Cough cold degrades into something worse.
A week ago we arrived back on US soil from a marvelous vacation with Grand Circle Travel. Little did I know that the Pertussis bug came along.
When I went to register at this Hospital Out-Reach facility, I was informed that I as a patient would not be considered as an Urgent Care patient but a Emergency Room Patient. I inquired as too what the tongue in cheek statement really meant. I had an inkling what it meant. It was an indirect way of informing me that the basic charge for the visit would be $298-plus?
I guess, the principal here is that since most folks have medical insurance, so….. why would anyone say no?
I said no out of protest because our medical system will soon surpass $2 trillion dollars in cost and will account for over 17% of GDP. At the same time a greater and greater part of the population doesn't have medical insurance and can't afford these sharp medical marketing tactics.
Soon There Will Be A Revolution Of Folks In
The Middle Unable To Keep It All Together
The more I think about it, the more I realize that what we have lost in this country, is the attitude that we are all in this together and if the "Me" folks continue to pick the pocket of "We" folks that in some point in time, there will be a revolution not from the far left or the far right, but those folks in the middle that are trying to keep it all together.
That reminds me that a Sunday morning Emergency Dental visit two weeks ago in Koblenz, Germany, cost only 33 Euros…less that $50 American. If you know of a dental office that is open for business on a Sunday morning ..let me know. I see a lot more of "We" in how Europe handles medical situations than I see in our American "Me" Society.
I guess the Hospital Out-Reach Clinic in Mount Prospect will be around for awhile, for they don't need a lot of patients to cover their costs with $300 plus Insurance claims.
At some point in time they will become an albatross when the Medical Clinics become a reality and provide real "We" service to the community.
Tom. Braun, Pharmacist, Buyer, Marketing Executive for a Major Drug Chain. Active for over 45 years in Pharmacy.
Legal Stuff: Permission is granted to all to reproduce this document in whole and redistribute to all that are as concerned as I about the future of our Medical system that has so many superior attributes that is operating under needless dark clouds of distress.
Disclaimer – This document is informational in nature. Medical advice should be secured through your physician.
About
This top-ranked site now has over 4,000 pages of humor, nostalgia, senior advocacy and useful information for seniors 50+. Updates weekly!
The daily e-zine for everyone over 50 who feels way too young to be old.
"...the perfect mix of Andy Rooney, Dave Barry, and Garrison Keilor, combining knee-slapping humor with useful information and genuine compassion."
Retired.com
"Thousands look to and trust Suddenly Senior. Other Websites pale in comparison to the real-life, intimate look into senior lives. What sets apart Suddenly Senior is its blistering honesty and its incomparable encouragement. Millions need guidance."
Suzette Martinez Standring
"Best Senior Site ever on the Web! Great, up-to-date information on how seniors can save money on drugs. Wonderful nostalgia. Hard-hitting senior advocacy pieces that get read in high places. Wonderful humor. It's all at Suddenly Senior."
Alexa.com
KUDOS
Now read by 3.1 million in 83 newspapers from Florida's St. Petersburg Times to the Mumbai, India News.