Science seems determined to have us live longer, whether we want to or not.
At the dawn of the 20th Century – just over 100 years ago – life expectancy was a modest 47. Now those strange folks who keep close track of such stuff say that a baby born today is expected to live until she's 77.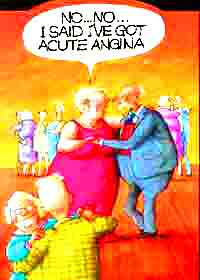 Even longer because she's a she.
Environmental killers – cigarette smoking, consumption of booze, and the worst of our sedentary ways – are all heading south. Life expectancy now is skyrocketing toward 100.
Like it or not, millions of us currently in our 50s and 60s actually will be getting greetings from that now and future chief centenarian, Willard Scott.
Our elderly population will double by 2025.
And – get this – a mob of experts says that our life expectancy will jump to 120 or more by the year 2050. Through molecular manipulations, doctors soon will be switching off so-called death genes, reversing aging by craftily messing with chromosome caps, and creating replacement organs on demand.
I wonder if today's carefree 20-somethings know what's in for them.
ANTI-STINK UNDERWEAR
Before you start yearning to start life over on this new century's Methuselahian terms, consider for a minute what it will be like living to be 120 years old.
If you think you have aches and pains now, chances are they wouldn't diminish at twice your age.
As marvelous as this post-millennial DNA dance may seem, chances are that arthritis, muscle loss, osteoporosis, and dementia – to name a few of our hoarier complaints – will still be with us. Along with diseases as unknown to us, today as dementia was when we lived to be only 47.
We are the first people in the history of mankind to whom old age is any real concern.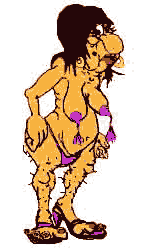 Just for the moment, let's pretend that science discovers cures for both old age and its difficulties.
Before you can say "Double Platinum-Ager," marketers will finally break focus with the young and come calling with every sort of fogy fare imaginable. Already a Japanese clothing company has "anti-stink" underwear for that elderly odor we dare not discuss.
Suddenly Trivia: According to Genesis 5:25, to what age did Methuselah live? a) 187, b) 39, c) 969
Here's the Big Question: Does living solely to live longer have meaning or worth?
Oh, I'll spare you the quality-before-quantity speech. You may know it better than I. We both know, for example, that cantankerous people tend to get more cantankerous with age.
Ditto for the hateful, the selfish, the prideful and mean-spirited.
Anne Frank may have been on to something when she wrote that, down deep, everyone's good. But when it comes to elderly grumps, I for one don't have the perseverance to dig.
Even if you're helpful as a scout with the disposition of a saint, before you jump aboard the "I'd Like to Live Forever" bandwagon, you should recall two important facts of life.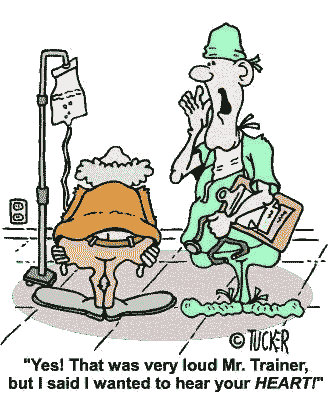 1. Time flies. And as we grow older, time contracts exponentially. If you're in your 60s or better, you know. By that age, Einstein's theory of time relativity ceases to be a theory. Which means that any years over age 100 will flee so quickly they'll hardly be noticed. So why bother?
2. Noses and ears grow. And grow. As we age, while all our other body parts tend to shrink a bit, our noses and ears never stop growing. Never. My question: Do you want the nose of a 120-year-old? Could you even see around it?
Do you really want to live forever?
If you're like me, fuhgeddaboudit.
Suddenly Trivia Answer: c) 969
About
This top-ranked site now has over 4,000 pages of humor, nostalgia, senior advocacy and useful information for seniors 50+. Updates weekly!
The daily e-zine for everyone over 50 who feels way too young to be old.
"...the perfect mix of Andy Rooney, Dave Barry, and Garrison Keilor, combining knee-slapping humor with useful information and genuine compassion."
Retired.com
"Thousands look to and trust Suddenly Senior. Other Websites pale in comparison to the real-life, intimate look into senior lives. What sets apart Suddenly Senior is its blistering honesty and its incomparable encouragement. Millions need guidance."
Suzette Martinez Standring
"Best Senior Site ever on the Web! Great, up-to-date information on how seniors can save money on drugs. Wonderful nostalgia. Hard-hitting senior advocacy pieces that get read in high places. Wonderful humor. It's all at Suddenly Senior."
Alexa.com
KUDOS
Now read by 3.1 million in 83 newspapers from Florida's St. Petersburg Times to the Mumbai, India News.