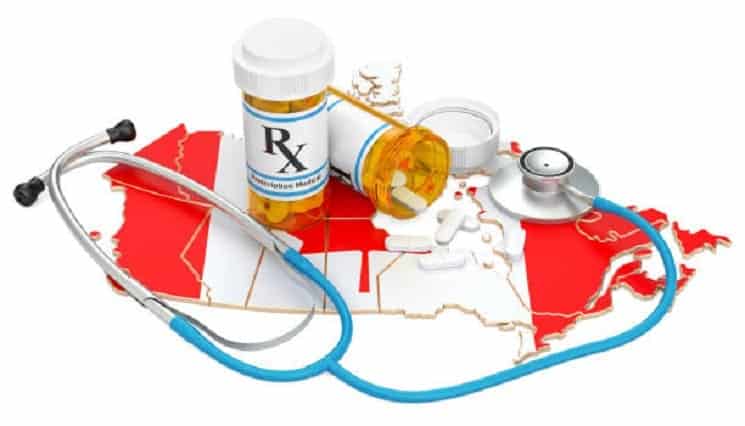 Under pressure from Congress, U.S. Customs and Border Protection officials scrapped their 11-month-old policy of seizing prescription drugs imported through the mail from Canada.
IThe practice, implemented last November, had come under fire from lawmakers for depriving tens of thousands of American seniors of their drugs and protecting the high prices charged by U.S. pharmaceutical companies.
Lynn Hollinger, a Customs spokeswoman, said the seizures would stop Oct. 9 but declined to explain the policy reversal. "We're going back to operating procedures prior to November 2005," she said.
Although most prescription-drug importations are illegal under U.S. law, Customs had long turned a blind eye to small mail orders coming across the border from Canada, before launching the new policy of seizures late last year.
Prescription drugs are significantly cheaper in Canada because its national health-care system negotiates lower prices for its citizens. The U.S., by contrast, is one of the only markets in the world where the government doesn't exercise control over drug prices.
As a result, pharmaceutical companies earn the bulk of their profits in the U.S. market. Imports from Canada, which have surged in the past six years with the rise of online pharmacies, have been a sore point with drug makers. The Pharmaceutical Research and Manufacturers of America has argued that drugs imported from Canada are unsafe because they haven't been vetted by the Food and Drug Administration.
Upon learning that Customs would stop the seizures, Ken Johnson, senior vice president of the industry trade group, said he was disappointed with the policy reversal. "We're adamantly opposed to any importation schemes. Fake drugs are a very serious problem that is real and growing."
As of mid-July, Customs had seized more than 37,000 prescription-drug packages from Canada. The agency declined to say how many more packages its agents have seized since then.
Congressional pressure had been building against the seizures. At the behest of Sen. Bill Nelson, a Florida Democrat, the Senate Committee on Homeland Security and Government Affairs was investigating the new Customs policy.
"This is a huge victory," Mr. Nelson said. "For nearly a year, the White House has been punishing seniors for filling their prescriptions at lower Canadian prices. Now it looks like the government is getting out of the business of harassing these consumers."
Last week, Congress sent President Bush a Homeland Security appropriations bill that includes an amendment barring Customs agents from preventing persons from re-entering the U.S. from Canada with a 90-day supply of medicine. The amendment excluded packages sent by mail, but it represented a significant breach in the tight alliance between Republicans and the drug industry, which remains a major source of financial support for House and Senate campaigns.
Dan McLaughlin, a spokesman for Mr. Nelson, said the senator believes the seizures were politically motivated to bolster enrollments in Medicare Part D, the new drug benefit for seniors that took effect last January, and wants the Senate investigation to be completed.
Senior Citizen Contest
Win Our $1k Grand Prize
Weekly prizes awarded
About
This top-ranked site now has over 4,000 pages of humor, nostalgia, senior advocacy and useful information for seniors 50+. Updates weekly!
The daily e-zine for everyone over 50 who feels way too young to be old.
"...the perfect mix of Andy Rooney, Dave Barry, and Garrison Keilor, combining knee-slapping humor with useful information and genuine compassion."
Retired.com
"Thousands look to and trust Suddenly Senior. Other Websites pale in comparison to the real-life, intimate look into senior lives. What sets apart Suddenly Senior is its blistering honesty and its incomparable encouragement. Millions need guidance."
Suzette Martinez Standring
"Best Senior Site ever on the Web! Great, up-to-date information on how seniors can save money on drugs. Wonderful nostalgia. Hard-hitting senior advocacy pieces that get read in high places. Wonderful humor. It's all at Suddenly Senior."
Alexa.com
KUDOS
Now read by 3.1 million in 83 newspapers from Florida's St. Petersburg Times to the Mumbai, India News.