On December 15th, ABC broadcast the last documentary that Peter Jennings worked on before his death. It was called "Breakdown in Healthcare."
I'm sure his own personal plight with lung cancer due to a lifetime of smoking played into the decision to examine US healthcare. Unfortunately, the program did not fully describe the subject in depth.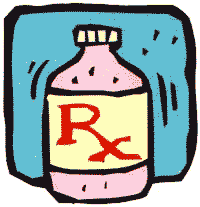 It was accurate reporting of the sighting of the floating iceberg, but failed to mention the fact that 90% of the problems are out of sight.
US Healthcare is the Titanic of the 21st Century.
Major corporations such as the American auto manufacturers are caught up in paying too much for employee and retiree healthcare to stay competitive. Auto makers will either go out of business or assemble their cars overseas where employers do not pay healthcare. Other manufacturers have already moved abroad to stay in business.
Healthcare is shaping the US economy, and not for the better.
Up front, all viewers should have been informed that the cost of healthcare in the US is twice as expensive as any other developed nation yet does not provide the average American with good healthcare. The exclusion would be the upper class and Congressmen, the latter having their own exclusive programs paid for by those that can't afford healthcare for themselves.
WHO ranks the US 37th in the World in terms of good health. It is a shameful position.
The program also didn't mention that over 70 percent of all US healthcare costs are spent within six months of death.
Being overmedicated, overtested, and overtreated at the end of our lives benefits no one except the providers of these services. The problem is that no one wants to be honest up front and tell patients or their caregivers that the end is near. Instead, the healthcare system shows little compassion and earnestly goes forward to prolong suffering of the dying at a cost we can no longer afford.
Is it okay to transfer wealth in this manner to compensate for the losses incurred by treating the uninsured, which was stated in the documentary as $25-billion in emergency room costs for the uninsured?
Many articles have been written about the major problems in healthcare. Two examples:
Thirty percent of all surgeries are unnecessary.
One out of five patients hospitalized acquires an illness while in the hospital that needs additional treatment. Over 200,000 people die from medication errors and the side effects of drugs.
Just taking most of the unnecessary "Black Box Drugs" off the market would help greatly. Using computer technology for diagnosis and record keeping would go a long way in preventing errors.
Isn't it time that those who run our healthcare system in this country be honest with themselves and the American public and come up with real solutions?
Let's drum out the incompetent, cheaters, and thieves. Let's show compassion for all Americans.
We can cover everyone with a sound healthcare system for less than what is being spent today if we start making the educational changes that are necessary, revamping public health and getting the toxins out of our bodies and the environment. We must get the healthcare system to start doing what is good for the patient and not the provider.
What is lacking is leadership to get the ball rolling in Washington and the healthcare industry. The only Bush strategy is to offer Band-Aid solutions (Medicare D, malpractice limitations, etc.) while at the same time protect the special interests so that the political coffers stay full.
About the Author
T. Braun, Pharmacist, Buyer, Marketing Executive for a Major Drug Chain. Active for over 45 years in Pharmacy.
Legal Stuff: Permission is granted to all to reproduce this document in whole and redistribute to all that are as concerned as I about the future of our Medical system that has so many superior attributes that is operating under needless dark clouds of distress.

Disclaimer – This document is informational in nature. Medical advice should be secured through your physician.
Senior Citizen Contest
Win Our $1k Grand Prize
Weekly prizes awarded
About
This top-ranked site now has over 4,000 pages of humor, nostalgia, senior advocacy and useful information for seniors 50+. Updates weekly!
The daily e-zine for everyone over 50 who feels way too young to be old.
"...the perfect mix of Andy Rooney, Dave Barry, and Garrison Keilor, combining knee-slapping humor with useful information and genuine compassion."
Retired.com
"Thousands look to and trust Suddenly Senior. Other Websites pale in comparison to the real-life, intimate look into senior lives. What sets apart Suddenly Senior is its blistering honesty and its incomparable encouragement. Millions need guidance."
Suzette Martinez Standring
"Best Senior Site ever on the Web! Great, up-to-date information on how seniors can save money on drugs. Wonderful nostalgia. Hard-hitting senior advocacy pieces that get read in high places. Wonderful humor. It's all at Suddenly Senior."
Alexa.com
KUDOS
Now read by 3.1 million in 83 newspapers from Florida's St. Petersburg Times to the Mumbai, India News.