The number-one cause of death in the United States is not heart disease, it is our healthcare system.
The following number is Two Trillion Dollars: $2,000,000,000,000
That is the amount of money we will probably spend on Healthcare this year in the United States.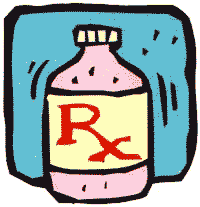 What is not directly talked about is that 50% of this money (about One Trillion) is spent on those 65 or older. It is the number-one reason why American Healthcare costs twice that of other developed nations and at the same time excludes around 47,000,000 people from having Healthcare since they can't afford Health Insurance or insurance companies have decided they are uninsurable because of health risks.
Medicare says that 27% of their expenditures happen in the last 30 days of your life, and that the overall total spent in the last 30 days is 12% of the total Healthcare expenditures which is $240 Billion. Have not seen a reliable figure for the last six months which is a better measure. Dying in New York is more than three times more expensive than Wichita Falls ($39,000 versus $11,000).
The medical profession has the creativity, talent and medical procedures both mechanically, medicinally and surgically to extend the time beyond which God has intended us to live.
The question comes down to:
At what point are we extending the suffering of a dying person and not extending the life of the patient?
Unfortunately, in most cases neither the dying or the family or caretaker of the patient is included in helping to decide when they should let God decide and not the physician who is playing God.
There is a legal medical document called a "Living Will" which is supposed to be the wishes of the individual who has decided the amount of medical support that should be administered when the person is called. This document should be readily available to all adults in America. The sad fact is that little is done to convince seniors in this country to have them, and even when they do have them their wishes are all too often ignored by the physicians or the medical staff.
Medicare will not even attempt to approach this subject because it is so politically charged.
The question remains: Is the physician's attitude altruistic, or are they prolonging the dying process for money? The elected Congressmen in the State of Arizona are going to vote on a bill that outlines proposed right-to-die legislation giving the individual and or the caregiver more authority over the dieing process. Currently, only Oregon has given their citizens more control, with their "Death with Dignity Act".
It is said that there will be strong opposition from the Mormon and Catholic Church regarding this initiative. This bill will probably not pass, and all discussion on this matter will disappear from public view.
At the same time, it is estimated that over 800,000 people are victims of our current Healthcare system and die needlessly each year, according to the US National Center for Health Statistics. This puts the number-one cause of death in the United States to be our healthcare system and not heart disease.
The question that has to be asked is: "Why are not the same voices, including our physicians who play God not stopping our Healthcare system from being the number one killer?"
Only the Medical leadership of both our Public and Private Institutions who control our Healthcare system working in concert can change the current system.
The failure of the Arizona initiative will only reinforce the notion that our politicians here in Arizona as well as in Washington only give lip service to changing and improving our Healthcare system. Bush's current Health initiatives ignore the root causes of our failing Healthcare system and are only cost shifting measures.
Unfortunately, the special interests will continue to receive the financial windfall from a bloated expensive Healthcare system at the expensive of millions of Americans who are neglected or die or are harmed from the status quo of our current distorted system.
Only an informed and vocal unified voice of the American public can start to change the second greatest economic treat to the welfare of this nation, behind the cost of the Iraq debacle.
---
Tom. Braun, Pharmacist, Buyer, Marketing Executive for a Major Drug Chain. Active for over 45 years in Pharmacy.
Legal Stuff: Permission is granted to all to reproduce this document in whole and redistribute to all that are as concerned as I about the future of our Medical system that has so many superior attributes that is operating under needless dark clouds of distress.
Disclaimer – This document is informational in nature. Medical advice should be secured through your physician.
About
This top-ranked site now has over 4,000 pages of humor, nostalgia, senior advocacy and useful information for seniors 50+. Updates weekly!
The daily e-zine for everyone over 50 who feels way too young to be old.
"...the perfect mix of Andy Rooney, Dave Barry, and Garrison Keilor, combining knee-slapping humor with useful information and genuine compassion."
Retired.com
"Thousands look to and trust Suddenly Senior. Other Websites pale in comparison to the real-life, intimate look into senior lives. What sets apart Suddenly Senior is its blistering honesty and its incomparable encouragement. Millions need guidance."
Suzette Martinez Standring
"Best Senior Site ever on the Web! Great, up-to-date information on how seniors can save money on drugs. Wonderful nostalgia. Hard-hitting senior advocacy pieces that get read in high places. Wonderful humor. It's all at Suddenly Senior."
Alexa.com
KUDOS
Now read by 3.1 million in 83 newspapers from Florida's St. Petersburg Times to the Mumbai, India News.