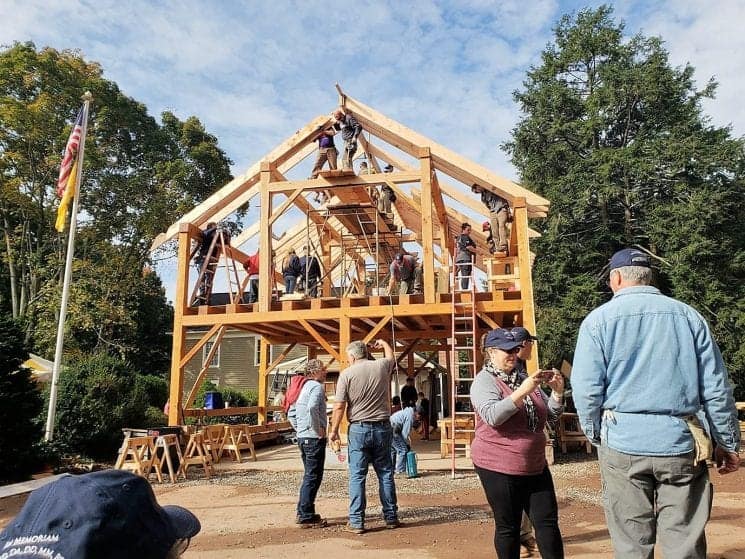 There are artists and then there are artists. However, none are quite like the crane operator I watched top out a house in the early morning hours near my Florida home.
In the time I spent smoking a morning pipe on my porch on the 16th fairway of the golf course on which I live, this skilled crane operator topped out a whole house. With the help of half a dozen workers on the concrete block walls of a 4,000-square-foot upscale home across the fairway, he picked up and swung each piece of the roofing frame into place as if it was nothing more than a toothpick.
Watching this speedy construction sent me back to my youth when my father once bought a 40-acre farm at a sheriff's auction. He then turned me into his cheap laborer. In the course of rebuilding that farm, a hired hand and I sawed off old sheds. We then reset them on new foundations, built outhouses, chicken coops, and storage buildings to complement the existing barn.
The least complicated of our construction work was the outhouse. That took us a couple of days; not to mention the day or two spent on digging the hole over which it set.
That was in the years following World War II; when most construction was done by hand. We didn't have the convenience of pre-cut roof trusses that could be dropped in place let alone a crane.
True Artists: After the War
In the years following the war, many veterans returned home. Each found pieces of land they could afford on their meager budgets. Building one's own home was a way of life among the rural families I grew up with in Ohio.
Money was in short supply. So many, like our hired hand who owned a piece of land next to our farm, chose to build them in sections. Usually, they started with a basement big enough to set up housekeeping. As they earned more money, they added the first floor above ground; paying for everything in cash. Some went on to build a second floor after they finished the first. Many lived in those below-ground basement homes for several years.
They were artists in their own right. They knew their tools and how to use them.
Barns were always the most important on the farms. That was where one raised and fed out livestock, which was sold to earn money to build out their homes. It was not unusual for all the neighbors in a given area to get together for a "barn raising". They would repair or build a small barn for a neighbor in need while they lived in the basement homes.
The Simple Life
Life was basic in those days. With a piece of land, we could pretty well sustain ourselves. On our farm, we raised sheep and chickens and all it took to feed them. We always had fresh eggs. Each spring we would buy a small steer calf and turn it out to pasture with the sheep. We fed them from the oats, hay, and corn we raised.
In the fall, we would bring in the calf for a couple of months. We'd stuff it with grains until it was fattened up to 800-1,000 pounds. Then it was sent to a locker plant in town where it was butchered. Half of it was traded for two butchered pigs.
The locker plant had bins in a big freezer where the butchered pork and beef was stored in individually wrapped pieces. The smoked side meat (bacon) and hams came home and were hung in the attic. We could cut off and use what we needed during the cold months.
Our meals were supplemented with all the vegetables we raised in a half-acre garden. They were picked fresh and canned for the winter months. We ate very well.
To this day, I don't know if we were better off then than we are now. Sitting on my porch, enjoying my morning pipe, and watching an instant roof get installed makes we wonder.
Living as conveniently as we do today may be a good substitute for the joy of living basically by hand three-quarters of a century ago. However, it can't replace the fond memories of the days when we made it for the most part on our own.
There was a touch of art to that in itself.
Our Sponsors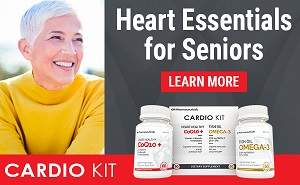 Cardiologist Developed and Recommended
---
Your ad could be here.
About
This top-ranked site now has over 4,000 pages of humor, nostalgia, senior advocacy and useful information for seniors 50+. Updates weekly!
The daily e-zine for everyone over 50 who feels way too young to be old.
"...the perfect mix of Andy Rooney, Dave Barry, and Garrison Keilor, combining knee-slapping humor with useful information and genuine compassion."
Retired.com
"Thousands look to and trust Suddenly Senior. Other Websites pale in comparison to the real-life, intimate look into senior lives. What sets apart Suddenly Senior is its blistering honesty and its incomparable encouragement. Millions need guidance."
Suzette Martinez Standring
"Best Senior Site ever on the Web! Great, up-to-date information on how seniors can save money on drugs. Wonderful nostalgia. Hard-hitting senior advocacy pieces that get read in high places. Wonderful humor. It's all at Suddenly Senior."
Alexa.com
KUDOS
Now read by 3.1 million in 83 newspapers from Florida's St. Petersburg Times to the Mumbai, India News.