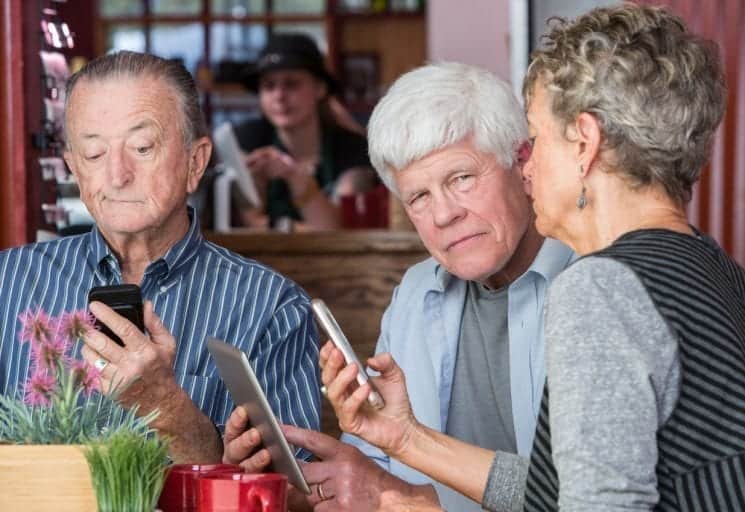 We live in a marvelous age! We're surrounded by "devices". That's the generic term for computers, smartphones, and numerous other little boxes that influence our actions. We have too many devices and that's a problem for seniors. The gadgets influence and even direct our actions. It seems as though they are the masters when we should be the masters. Here's what I mean.
The Road to Hell Is Paved with Rechargeable Batteries
Owning some sort of computer is essential, or highly desirable at the least. Email, online banking, and online shopping can be very handy. For example, if you buy something from an online seller, it's convenient to have a nice person in a tan uniform and a brown truck delivers it right to your door. It's a fast way to buy an ebook, too.
But after the computer came the cellular phone – first the "tennis shoe," then the flip phone (the "clamshell"), and later its grandson, the smartphone (the "candy bar"). You might say a modern cell was once a "nice to have," but now it's a "must-have." I'll ignore tablets, although they too can be very handy.
It's not just the phone's ability to make and receive calls, of course. There are apps that do everything, including many things you don't want or need to do. Each person finds the best ones based on individual needs. For example, I use a pedometer on my phone, because I need to walk a lot.
Others use their phones as a regular GPS device when driving, but not me because I have a "standalone" GPS in my car. And speaking of cars, consider that your next car will probably open and start with a fob, feature a backup camera, and have an entertainment system that would baffle an astronaut. Too many devices!
There is one final pain point: the fitness tracker. Lucky us! If you have a Fitbit or an Apple Watch, you'll get way too much information in a tiny display.
As a "bonus," every item I've mentioned comes with usage, security, privacy, and update concerns. Enough is enough!
The Promise of "Productivity"
Gadgets can be very seductive, so be careful! Every little box promises to make us "more productive." If they delivered on all their promises, we'd be more productive than a three-shift Toyota factory. But they do not and we are not. Besides, how "productive" do we need to be?
Time for a Plan
Owning too many devices can be inconvenient. And they'll cost you a bundle. If you don't feel a strong need for the functions provided, please proceed with caution before buying.
The old song goes:
"Mirrors on the ceiling // The pink champagne on ice
And she said "We are all just prisoners here, of our own device"
That, of course, is The Eagles singing "Hotel California." It was released in February 1977 as a seven-inch 45 RPM single. And if you don't remember what that was, we have a problem.
The lesson is to never become a prisoner of your own devices. Choose carefully, scale back, and simplify whenever possible.
About the Author
Barry Schoenborn is a math and technical writer who has authored four "For Dummies" books – two about mathematics and two about medicine. He also writes humorous novels and short stories. He lives in Nevada City, California.
Sponsored Links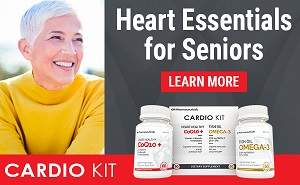 Cardiologist Developed and Recommended
---
Your link could be here.
About
This top-ranked site now has over 4,000 pages of humor, nostalgia, senior advocacy and useful information for seniors 50+. Updates weekly!
The daily e-zine for everyone over 50 who feels way too young to be old.
"...the perfect mix of Andy Rooney, Dave Barry, and Garrison Keilor, combining knee-slapping humor with useful information and genuine compassion."
Retired.com
"Thousands look to and trust Suddenly Senior. Other Websites pale in comparison to the real-life, intimate look into senior lives. What sets apart Suddenly Senior is its blistering honesty and its incomparable encouragement. Millions need guidance."
Suzette Martinez Standring
"Best Senior Site ever on the Web! Great, up-to-date information on how seniors can save money on drugs. Wonderful nostalgia. Hard-hitting senior advocacy pieces that get read in high places. Wonderful humor. It's all at Suddenly Senior."
Alexa.com
KUDOS
Now read by 3.1 million in 83 newspapers from Florida's St. Petersburg Times to the Mumbai, India News.