I don't mind death. I just don't want to be there when it happens.
– Woody Allen.
Ever consider how you're going to die?
Of course you have. The closer we get, the more inquisitive we become.
Strange, this fascination. In a society bent on ignoring, even artfully dodging death with weaseling processes like freeze-drying until further notice, each of us must break the taboo of death to reach the future. Old age, with its attendant pain, confusion and fear, must finally be overlooked if we are to live life fully and well to the end.
So at a time when it's politically incorrect to reveal our age, rare silver linings make big news. Running marathons at 80, hitting home runs at 90, all this while an invisible half of us live in dementia by age 85.
Each of us handles aging in his or her own way.
For most of us, long life brings disease, even the occasional brush with death. After two heart attacks this past year, three bouts of pneumonia, congestive heart failure, chemo brain (a form of dementia without the good P. R.), extreme fatigue, and a continuing fight with malignant bladder cancer, for me to ignore death merely ignores life.
I can't do it. You can't do it.
Needed: Courage and Acceptance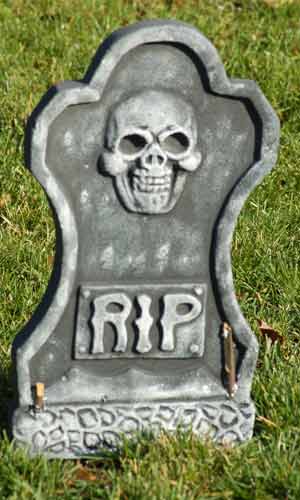 Since Eden was shuttered, the grim reaper has always been part of the deal. The idea was to die young as late as possible. A century ago life expectancy in the US was age 47. Changing everything, medical science has almost doubled that, often allowing age and the chronic illnesses attending it to bring us down either with the death of friends or the loss of our own vitality. Or both.
It's sad, yes. Yet as you add years to your life, a suggestion: Invite your Higher Power to add life to those years. Prayer works. Readers of Suddenly Senior know that.
I've learned that most of us on the wrinkly side of seventy don't fear death, if we ever did. In fact, what Woody Allen may not understand is that death has a beauty of its own. It often comes at just the right moment, following great courage and acceptance – welcome, and with compassion and kindness. Yes, even cheer.
And the Bright Side of Dying?
Maybe it's a cliché that when faced with death, life seems to be all the more precious.
I don't know. Although I believe that the older I get (currently 73), the more precious I find life is. Not because of death's drawing nearer, but due to an ever deeper knowledge of life and love. I know that through the years my love for my wife has grown and continues to grow in spite of the feeling that it can't ever get any better.
Good Advice, But…
"Live as if you were to die tomorrow. Learn as if you were to live forever." That's all well and good, but does anyone do it?
We try. But simply holding great love and hope in our hearts is the true path to tomorrow's happiness.
"I shall die of having lived."
Don't know who said that. But the rewards are huge. The trick is to live and live fully every day of our lives. And that's no trick at all once you get the hang of it.
It's as corny as Christianity, and just as powerful.
Love God.
Love yourself.
Love your neighbor.
It's radical, believe me, and always well worth the effort. It's perhaps the very reason you're here in the first place.
About
This top-ranked site now has over 4,000 pages of humor, nostalgia, senior advocacy and useful information for seniors 50+. Updates weekly!
The daily e-zine for everyone over 50 who feels way too young to be old.
"...the perfect mix of Andy Rooney, Dave Barry, and Garrison Keilor, combining knee-slapping humor with useful information and genuine compassion."
Retired.com
"Thousands look to and trust Suddenly Senior. Other Websites pale in comparison to the real-life, intimate look into senior lives. What sets apart Suddenly Senior is its blistering honesty and its incomparable encouragement. Millions need guidance."
Suzette Martinez Standring
"Best Senior Site ever on the Web! Great, up-to-date information on how seniors can save money on drugs. Wonderful nostalgia. Hard-hitting senior advocacy pieces that get read in high places. Wonderful humor. It's all at Suddenly Senior."
Alexa.com
KUDOS
Now read by 3.1 million in 83 newspapers from Florida's St. Petersburg Times to the Mumbai, India News.