Senior Stories
The World is Full of Nice Guys: Only Cream and B*ST**Ds Rise!
I guess if you talked to a couple of my former employees who got fired, or some of my readers who wholeheartedly disagree with my writings, you would find there are some out there who believe I am a real BSTD!
But that has never been my intention in life. Overall I strive to be a nice guy but it doesn't always work. Chalk it up to my dotage or naïveté, but things just don't come out as intended from time to time.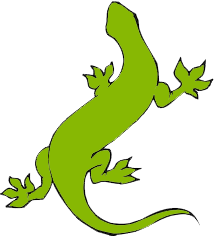 Take for instance a fender-bender I had a while back. It occurred one sunny central Florida afternoon in front of a local Post Office. I was stopping to check the mail. As I approached the front of the Post Office I noticed there was an SUV parked heading the wrong way on the wrong side of the street in one of the parallel parking places in front of the Post Office. There were two empty parallel parking places behind the SUV and I was headed in the right direction on the correct side of the two-way street.
As I pulled through one of the empty parking places, intending to park in the next open one, I heard a scrape. Lo and behold it seemed as if I had scrapped the right rear bumper on the SUV.
I attempted to move away from the scrape but it kept making a scratching noise so I got out of my car and went back to look at what had happened. The SUV, still headed in the wrong direction on the wrong side of the street, appeared to have backed into the side of my van, as I was pulling through the one vacant parking place headed properly into the other.
I was standing there looking at the point at which the two vehicles collided when a distraught woman, cell phone to her ear, came screaming around the rear of the SUV demanding to know what was going on.
My first impression was that she had attempted to back up – again going in the wrong direction – as I was pulling through the vacant parking place headed into the next one. She vehemently denied she was even in the SUV, although she acknowledged it was hers. Regardless the rear bumper of the SUV that I had struck was now parked a good foot in my direction beyond the parking space painted boundary.
In an effort to calm her down I asked her who her insurance company was and it turned out to be the same one with whom I was insured – Warren Buffet's anthropomorphic pet lizard!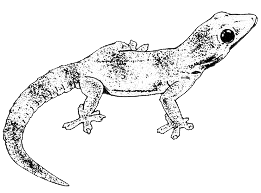 Rather than call the police, who would have given the woman a nasty ticket for parking headed in the wrong direction on the wrong side of the two-way street, I offered to exchange insurance information with her and let the insurance company sort it out.
At that point Mr. Nice Guy had faith that Mr. Buffet's beloved insurance company would do him proud by doing the right thing.
The next morning I called the insurance company and reported my claim only to be informed the woman who owned the SUV had already contacted them demanding payment claiming that I had backed into her while she was parked at the Post Office the evening before.
A close look at the damage on the two vehicles would quickly show that there was no way I could have backed into her and sustained the damage I did if she had been properly parked. I would have had to be driving on the Post Office sidewalk for such damage to occur.
The insurance company assured me they would thoroughly investigate the incident.
And then the silent treatment began. After a little over a month went by with no word from anyone I began the arduous task of working my way through the insurance company's impersonal phone system in search of someone who could help explain what had been done with my claim only to learn that the person who was supposed to be handling it was gone for a month as if the large insurance company had no one else qualified to handle this claim.
It was some time later that I finally contacted the insurance company again and spoke to another claims examiner who claimed he had talked to the SUV lady and she had yelled at him, gotten mad and hung up on him. He said he would thoroughly examine the claim.
Then a letter came denying my claim and asserting the insurance company had "obtained statements from both parties and vehicle photos."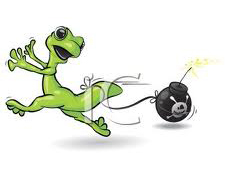 Wait a minute! No one other than two people I had talked to on the phone at the insurance company had taken any information from me least of all obtained photos of my vehicle. I searched around and found the name of a local and an area supervisor of claims for the company and wrote them both letters explaining that this claim had not been thoroughly investigated as was reported in my claim denial and asked them what recourse I had for a re-examination of the claim.
Nothing! NADA! Stonewalled!
I waited a few weeks and after no reply from the insurance company decided to write the Florida Department of Financial Services Division of Consumer Services asking them what recourse I had in getting this claim re-examined.
Florida's Division of Consumer Services wrote the insurance company and then informed me the insurance company based its decision on the statement of the SUV woman – the same woman who had yelled at their adjuster and hung up on him – and that was acceptable to the state.
They suggested I get an attorney if I wanted to pursue the issue further.
So much for Mr. Nice Guy!
The next time I'll be a BTSD and call the cops.
And the next time I hear what a great patriot Mr. Buffet is because he wants to contribute more of his fortune, and everyone else's, to the government than is required by tax law I will understand that he is just another of the bleeding hearts involved in the grand scheme of redistributing the wealth of this nation – as long as it passes through his hands first and a little falls into his pocket proper work ethics notwithstanding.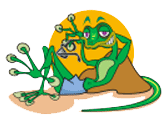 When I hear we need to cut more state employees in Florida in order to balance our budget, I'll definitely vote in favor of eliminating a few of those involved in protecting the consumer, especially those who simply shuffle paper back and forth to the insurance companies who make large contributions to the campaigns of those who write the laws that do more to protect the insurers rather than the insured's.
With just a little effort my BSTD list could grow rather long!
Dave Whitney is a retired journalist and adventurer who has won many writing awards. He was born and raised in central Ohio, attended school in Missouri, served in the US Army Security Agency, and migrated to Florida a half century ago. Author of four books, he is a former Associated Press writer/editor and has been nominated three times for the Pulitzer Prize during his writing career. As editor and founder of the Free Press newspapers in the Florida Keys he was the first publisher to pick up Frank Kaiser's "Suddenly Senior" column when it entered syndication. Whitney currently resides in Lakeland, Fla., after living 25 years in the Florida Keys.
About
This top-ranked site now has over 4,000 pages of humor, nostalgia, senior advocacy and useful information for seniors 50+. Updates weekly!
The daily e-zine for everyone over 50 who feels way too young to be old.
"...the perfect mix of Andy Rooney, Dave Barry, and Garrison Keilor, combining knee-slapping humor with useful information and genuine compassion."
Retired.com
"Thousands look to and trust Suddenly Senior. Other Websites pale in comparison to the real-life, intimate look into senior lives. What sets apart Suddenly Senior is its blistering honesty and its incomparable encouragement. Millions need guidance."
Suzette Martinez Standring
"Best Senior Site ever on the Web! Great, up-to-date information on how seniors can save money on drugs. Wonderful nostalgia. Hard-hitting senior advocacy pieces that get read in high places. Wonderful humor. It's all at Suddenly Senior."
Alexa.com
KUDOS
Now read by 3.1 million in 83 newspapers from Florida's St. Petersburg Times to the Mumbai, India News.