I am not trying to belittle the efforts of many to save the marginal existence of Terri Schiavo, who is living in Purgatory. It is amazing that the Congress of the United States can rescue in a short period of seven days an individual from dieing under circumstances that are questionable and not address the hundreds of thousands who die each year because of medical issues that are the root cause of the many deaths that are ignored.
It is not as simple an issue as in the case of Terri. Maybe that is the problem. The cause and effect is not as simplistic as with Terri. Feeding tube removed, she dies a slow death over one or two weeks. What about the many that die a slow death due to medical mistakes?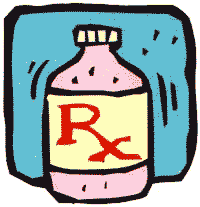 Surgeries that were unnecessary, prescription drugs that are deadly, prescribing errors that delivered the wrong medication, hospitals with unsanitary procedures and medical conditions that are misdiagnosed or missed because of physician error. If the FAA was the managing agency they would be in deep trouble.
The current answer seems to be to add Band-Aids to the problem by not addressing the causes, but limiting the ability of those harmed to seek proper restitution. In addition, these events are being buried under a ton to privacy issues so the facts of what is really happening to the US Healthcare system is not exposed.
We cannot continue to live under this medical system and survive as human beings. More and more families are being destroyed in this country from the weight of exorbitant medical bills and or because their champion provider has died from one of the major medical errors that is creating 100's of thousands of deaths each year and causing millions of US citizens to have prolonged and agonizing hospital stays.
The leadership in our Executive branch as well as in Congress is ignoring this issue. Everyone jockeys for a political payoff rather than doing what is right.
President Bush listens to the Special Interests and is their Cheerleader. Congressman listen to Special Interests and calculate their costs for re-election and roll over in bed and go back to sleep.
The elderly, the retired and the working class pay the cost and when they succumb to a medical financial disaster that destroys families and lives, the survivors lay awake wondering how they will live for another day. They don't go back to sleep. The employers who subsidize the medical costs today will not survive unless they export jobs or eliminate medical benefits. They will succumb too!
Much can be done to stop this medical madness that will soon consume 15% of the US Gross National Product, but until there is unity and action taken by our Public and Private Medical Institutions in concert, we will not resolve the most damning issue of the 21st Century in the United States.
It is not Oil, or Terrorists that will destroy this economy, but the burden of unsound medical practices combined with the cost of repairing the physical damaged caused by the sources of physical damage to the millions and millions of Americans each year.
All US citizens must cry out for leadership that will lead and have the vision to stop the ignored carnage that takes place everyday in this country.
It would be wonderful if Terri Schiavo would reawaken, but maybe the action taken by Congress on behalf of Terri, is a sign that the Public and Private Institutions will reawaken and start fixing a medical system that is out of control.
I won't hold my breath because we don't have true leadership in our institutions, but egocentric leaders that manage by consensus and are not concerned about maintaining the basic mission of the specific institution they manage on behalf of the citizens who have empowered them to manage the institution through the Constitution of the United States.
T. Braun, Pharmacist, Buyer, Marketing Executive for a Major Drug Chain. Active for over 45 years in Pharmacy.
Legal Stuff: Permission is granted to all to reproduce this document in whole and redistribute to all that are as concerned as I about the future of our Medical system that has so many superior attributes that is operating under needless dark clouds of distress.
Disclaimer – This document is informational in nature. Medical advice should be secured through your physician.
About
This top-ranked site now has over 4,000 pages of humor, nostalgia, senior advocacy and useful information for seniors 50+. Updates weekly!
The daily e-zine for everyone over 50 who feels way too young to be old.
"...the perfect mix of Andy Rooney, Dave Barry, and Garrison Keilor, combining knee-slapping humor with useful information and genuine compassion."
Retired.com
"Thousands look to and trust Suddenly Senior. Other Websites pale in comparison to the real-life, intimate look into senior lives. What sets apart Suddenly Senior is its blistering honesty and its incomparable encouragement. Millions need guidance."
Suzette Martinez Standring
"Best Senior Site ever on the Web! Great, up-to-date information on how seniors can save money on drugs. Wonderful nostalgia. Hard-hitting senior advocacy pieces that get read in high places. Wonderful humor. It's all at Suddenly Senior."
Alexa.com
KUDOS
Now read by 3.1 million in 83 newspapers from Florida's St. Petersburg Times to the Mumbai, India News.