It is not often that you find a person who gets it right.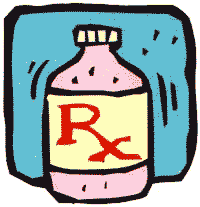 Dr. Davis, PhD, MPH, is Director of the Center for Environmental Oncology at the University of Pittsburg Cancer Institute. Dr. Davis has distilled into this book, her lifetime experiences and studies of what has happened in the War on Cancer in the United States.
The movement to tackle the cancer question started in the fifties, but the impetus was when Richard Nixon in 1971 signed the National Cancer Bill.
Here we are almost 40 years and over $100 billion dollars later and the mainstream approach has not changed much but only refined. Today, as it was then, cancer is stopped by surgery, radiation and chemo. The question of reducing the frequency of getting cancer has not been addressed well overall. In the meantime, exposure to man-made chemicals has soared. Dr. Davis estimates that one out of three Americans will get cancer in their lifetime.
It is only an estimate since there is not a national reporting system on the frequency of cancer. You will learn that the cancer statistics are created by regional demographic groupings and projected nationally.
The influence of the Chemical, Big Tobacco, Oil and Lumber industries on the War on Cancer efforts is dramatically disclosed by Dr. Davis's personal experiences. In addition, the historical ties between the United States and pre-WWII Germany are well illuminated and how the chemical and rocket research was transferred from Germany to the United States after World War II.
The documentation shouts out that economic considerations trumped good cancer research and statistical analysis too often in the continuing struggle to bring the number two cause of death (over 500,000 per year) in the United States under control.
Too often, the cancer patient incriminates himself or herself when the diagnosis is made. In actuality, there are too many environmental toxins that in some manner and some combination that has allowed the cancer to develop in a great number of cancer cases which are beyond the control of the individual. Dr. Davis discusses in detail the impact of our industrial practices on the continuing growing cancer debacle, in spite of the billions spent over the last 37 years. Lung cancer, prostate and breast cancer have been about the only true bright spots were declines are apparent, due to screening and prevention activity.
So much more could have been done if it was not for the egocentric attitude of so many of the gatekeepers in the cancer research arena over the last fifty years.
It's well worth the read to learn about how you health and mine has been negatively impacted over our lifetime.
Tom Braun
Retired but not yet senile!
T. Braun, Pharmacist, Buyer, Marketing Executive for a Major Drug Chain. Active for over 45 years in Pharmacy.
Legal Stuff: Permission is granted to all to reproduce this document in whole and redistribute to all that are as concerned as I about the future of our Medical system that has so many superior attributes that is operating under needless dark clouds of distress.
Disclaimer – This document is informational in nature. Medical advice should be secured through your physician.
About
This top-ranked site now has over 4,000 pages of humor, nostalgia, senior advocacy and useful information for seniors 50+. Updates weekly!
The daily e-zine for everyone over 50 who feels way too young to be old.
"...the perfect mix of Andy Rooney, Dave Barry, and Garrison Keilor, combining knee-slapping humor with useful information and genuine compassion."
Retired.com
"Thousands look to and trust Suddenly Senior. Other Websites pale in comparison to the real-life, intimate look into senior lives. What sets apart Suddenly Senior is its blistering honesty and its incomparable encouragement. Millions need guidance."
Suzette Martinez Standring
"Best Senior Site ever on the Web! Great, up-to-date information on how seniors can save money on drugs. Wonderful nostalgia. Hard-hitting senior advocacy pieces that get read in high places. Wonderful humor. It's all at Suddenly Senior."
Alexa.com
KUDOS
Now read by 3.1 million in 83 newspapers from Florida's St. Petersburg Times to the Mumbai, India News.