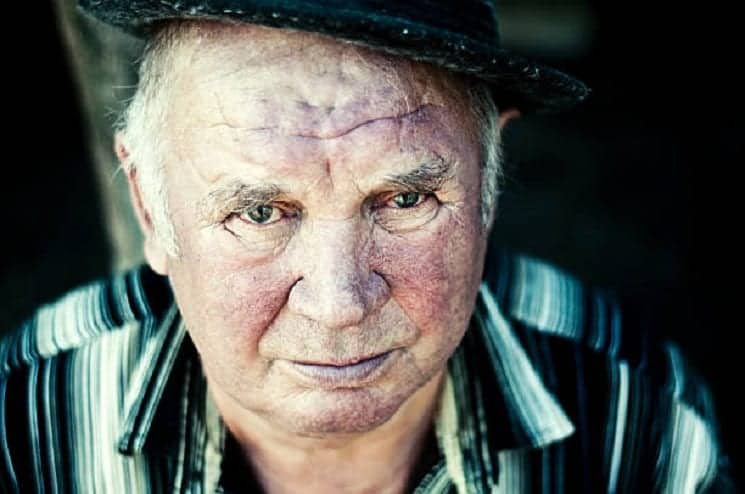 Seven years ago this month I started Suddenly Senior.
It was a fluke, really. The only way I could think to make a living without having to lie about my age.
In 1999, after running through all our savings, Carolyn and I were ourselves facing the irony of homelessness. We'd spent all our time and money for the prior three years devoted to helping Miami's homeless to self-sufficiency through our nonprofit, "StreetSmarts Coalition."
That spring, as we cashed in the last of our IRAs to cover printing expenses, the Florida Homeless Coalition awarded Carolyn its highest honor for her "outstanding and relentless devotion" to South Florida's poor and homeless.
I hate irony.
Mortgage payments were due. Carolyn needed dental work. And national syndicates I queried told me that no one wanted to read a column about old people.
My first column, "Have Sex the Way You Did 50 Years Ago," proved them wrong.
Dave Whitney, friend, and then-editor of a Florida Key's weekly had the good sense to publish it. Columns on "senior moments," the downside of longevity, (occasional) sex after 60, and making light of geezers' ubiquitous nose and ear hairs soon brought in other papers from across the nation.
Early on, I promised readers that I'd always tell the truth about what it's like to get old. In that spirit, Carolyn and I both have written about our various bouts with ageism and disease. (I believe I'm the only 70-year-old on the Internet featuring a photo of his lower bowel in living color!)
Suddenly Senior Syndication
By 2002, we had 16 syndicating papers. More important, our small Internet site, originally set up only for editors to grab older columns, was getting 200,000 hits a month and actually making money. A column I'd written on buying drugs from Canada attracted advertisers interested in reaching our readers.
By then, too, about 1,600 of you had requested to receive every column by e-mail.
Later that year, at a meeting of the National Society of Newspaper Columnists, funnyman Bruce Cameron (How to Remodel a Man, 8 Simple Rules for Dating My Teenage Daughter) predicted that once we had a list of 3,000, we'd get book deals, possibly even a TV show. After all, that's how it worked for him.
Today we have a list of 25,000 readers who receive and often pass on the weekly column. And 13,000 who get and almost always pass on Carolyn's "Best Weekly Jokes," a job she has handled admirably since getting fired from Dollar General for "maturity." (Yet another 7,500 subscribe to our daily Senior News.)
The column is now syndicated to 63 newspapers; the Suddenly Senior 2,400-page site gets over five million hits a month from 131 countries.
Still no book deals. No TV shows.
But we travel and encounter extraordinary adventures. Suddenly Senior has taken us to China, Costa Rica, Nova Scotia, and the Canadian Rockies. Next week we steam to Alaska.
We've hot-air-ballooned, flown everything from stunt planes to helicopters to gliders, skydived, even been interviewed on the nightly national news. (The latter was the scariest.)
Bad Career Move?
And, most wonderful of all, we've become friends and hopefully, servants of thousands of folks we'll probably never meet.
Carolyn gets about 300 jokes a day from lovers of her weekly joke page. And every day we answer between 100 and 200 reader e-mails with personal questions about everything from face-lifts to Medicare. This number swelled to 500+ a day during the height of Medicare Plan D confusion.
In fact, for a while, I felt I'd taken a wrong turn somewhere, as my writing about Plan D began to look like a career move. But someone had to do it. At least that's what I told myself as I was writing my 32nd column about what I consider the biggest, worst, most hypocritical tax-paid giveaway to business in the long history giveaways.
Of course, I could be wrong. And often am. Thing is, when I get even the most trivial fact wrong, I immediately hear from scores of irritated readers, and can often correct my mistake by sending out a mea culpa by day's end.
Keep it Funny
Many feel that I'm wrong much of the time. I'd like a buck for every time I've been told, "Stick to your humor, Frank!"
My "How Many More Must Die in Iraq" last year pushed over 2,000 readers to cancel their e-mail subscriptions, many who had been with Suddenly Senior from the very beginning. That column brought the first threats to my life.
What really scared me were dozens of death threats from "Right to Lifers" I received following the publication of my column on the death of Terri Schiavo.
Sorry, folks. I'm not ready to die. Carolyn and I are simply having too much fun. Who knew, seven years ago, that today we'd be living the best and busiest part of our lives?
Thanks to you.
Sponsored Links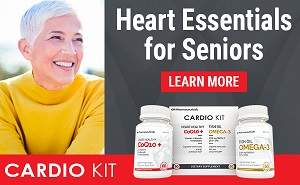 Cardiologist Developed and Recommended
---
Your link could be here.
About
This top-ranked site now has over 4,000 pages of humor, nostalgia, senior advocacy and useful information for seniors 50+. Updates weekly!
The daily e-zine for everyone over 50 who feels way too young to be old.
"...the perfect mix of Andy Rooney, Dave Barry, and Garrison Keilor, combining knee-slapping humor with useful information and genuine compassion."
Retired.com
"Thousands look to and trust Suddenly Senior. Other Websites pale in comparison to the real-life, intimate look into senior lives. What sets apart Suddenly Senior is its blistering honesty and its incomparable encouragement. Millions need guidance."
Suzette Martinez Standring
"Best Senior Site ever on the Web! Great, up-to-date information on how seniors can save money on drugs. Wonderful nostalgia. Hard-hitting senior advocacy pieces that get read in high places. Wonderful humor. It's all at Suddenly Senior."
Alexa.com
KUDOS
Now read by 3.1 million in 83 newspapers from Florida's St. Petersburg Times to the Mumbai, India News.