Recently, France voted no on the Constitution for the European Union. The French citizens didn't believe that there were sufficient benefits being brought home to them by their leaders versus the national rights being superseded by the rules of the European Union.
Many of the benefits of the European Union benefit commercial interests. A good example is that a European FDA-type organization was formed so that all countries in the union would automatically be approved for a new prescription drug. Saves the drug companies a lot of money.
Also, a European Court on July 12th upheld the Codex rules for limiting nutritional supplementation that is sold without a prescription. The potencies that will be available without a prescription will be sub-optimal.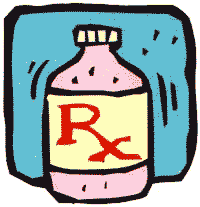 On July 28th, at about midnight, the vote for Cafta was cast by the Congressman in the House of Representatives. Cafta is touted as being about creating more jobs and bringing more business to American companies.
The economic gain is projected at $1.2 Billion dollars in sales to American companies. To keep this in perspective, Congress also voted an Energy bill on the 29th, that gives a private energy group in Sugarland, Texas $1.5 billion dollars for energy research.
Is anybody surprised to learn that Halliburton and Tom DeLay are involved?
The net increase in new jobs is in question since there may be some increase in jobs in the companies that will benefit directly, but the trend overall is that manufacturing jobs will continue to leave the US. The out of control Healthcare costs are helping push jobs out of this country.
Several years ago, the Republican lead Congress passed a bill that stated that "Fast Track Trade" Bills have to be voted on in total. That is up or down. Yea or Nay. No massaging and no changes. Cafta was such a bill, and buried within the bill are benefits to business interests.
The Pharmaceutical manufacturers get a 5-year lock on brand name drugs being prescribed in these impoverished Central American countries. In addition, there is language in the bill that says once all countries approve the trade agreement; they must conform to the Codex rules that we are now seeing implemented in the European countries.
This means if you have been taking Vitamin E 400 IUs for leg cramp prevention it will become a prescription drug and will only be available through your physician. The nutritional supplement business in the US is $17 billion dollars, most of which will be converted to a prescription status over time.
The Cafta bill passed 217-215. Congresswoman JoAnne Davis, (R-Va) did not cast a vote since she was at a Scout Jamboree and did not get back in time to vote her "no" vote. In addition, Charles Taylor (R-NC) cast his vote no, but somehow the clerk's office didn't count it. Robin Taylor (R-NC) switched at the 12th hour from no to yes, because of promises from Republican Hastert.
In addition, Freshman Democratic Congresswomen Melissa Bean of Illinois cast a yes vote. The local Daily Herald reported on Wednesday she would vote "no". On Thursday they retracted their previous day's announcement. In the last three days before the vote, the Chicago TV stations were running multiple TV ads imploring Congresswoman Bean to vote no or yes, depending on who was funding the TV ads. They were asking the voters to contact her office and demand she vote for their point of view.
In 2003, Congresswoman Bean defeated a long-time friend of the pharmaceutical manufacturers named Phil Crane (R). Would anyone think that her last-minute switch had anything to do with the fact that Drug Pac money was offered to her for her future political campaigns to stay in office? I'm sure there were many deals cut to benefit businesses that would be helped by Cafta.
The buzz word with Codex is "Harmonization" a synonym would be Globalization. Globalization is the process of facilitating business interests ability to sell their products in multiple countries under the same rules. Codex does this for food products and nutritionals. Global Food companies and Global Drug companies are some primary benefactors of Globalization where Global rules supersede rules of individual countries.
Monsanto benefits if their Genetically Modified Insect Resistant Corn is sold around the globe. The corn has been genetically modified by inserting a herbicide molecule into the corn so it kills the bugs. No long term idea of how it will harm the farm animals or humans that ingest it. Pharmaceutical manufacturers benefit by not having to tailor their market programs from country to country. They will also increase their sales by controlling the nutritional supplement market by having it converted to prescription status.
American sovereignty and Independence is slowly being eroded in this hidden war that pits national sovereignty against global control of your independence and rights to choose how you want to live your life. What you consume, and how you maintain your health is being decided more and more by business entities that are narrowing your personal choices.
The process is slow and hidden from the public and is done in small incremental steps so it looks harmless and of little consequence. Our Investigative Reporters don't seem to have an interest in these kinds of slow-moving events where the ultimate outcome is not readily discernable.
Wake up Americans! Your personal rights continue to be eroded and narrowed for the benefit of global businesses.
T. Braun, Pharmacist, Buyer, Marketing Executive for a Major Drug Chain. Active for over 45 years in Pharmacy.
Legal Stuff: Permission is granted to all to reproduce this document in whole and redistribute to all that are as concerned as I about the future of our Medical system that has so many superior attributes that are operating under needless dark clouds of distress.

Disclaimer – This document is informational in nature. Medical advice should be secured through your physician.
Senior Citizen Contest
Win Our $1k Grand Prize
Weekly prizes awarded
About
This top-ranked site now has over 4,000 pages of humor, nostalgia, senior advocacy and useful information for seniors 50+. Updates weekly!
The daily e-zine for everyone over 50 who feels way too young to be old.
"...the perfect mix of Andy Rooney, Dave Barry, and Garrison Keilor, combining knee-slapping humor with useful information and genuine compassion."
Retired.com
"Thousands look to and trust Suddenly Senior. Other Websites pale in comparison to the real-life, intimate look into senior lives. What sets apart Suddenly Senior is its blistering honesty and its incomparable encouragement. Millions need guidance."
Suzette Martinez Standring
"Best Senior Site ever on the Web! Great, up-to-date information on how seniors can save money on drugs. Wonderful nostalgia. Hard-hitting senior advocacy pieces that get read in high places. Wonderful humor. It's all at Suddenly Senior."
Alexa.com
KUDOS
Now read by 3.1 million in 83 newspapers from Florida's St. Petersburg Times to the Mumbai, India News.