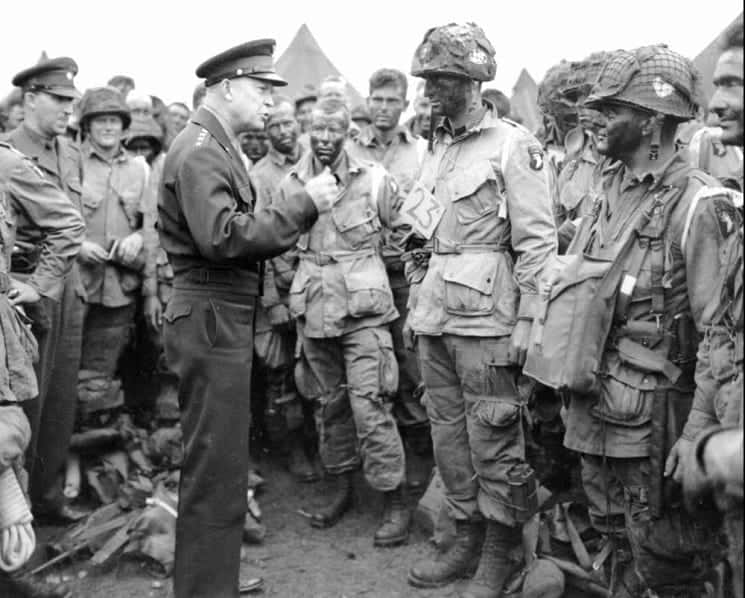 A Pearl Harbor Story: The Greatest Generation
When my friend Dominic DiCarlo joined the Navy, it was to be his ticket to stardom.
"I'd acted and danced in high school," Dom recalls. "My plan was to get the Navy to send me to Hollywood. Then I'd quit and become the next Fred Astaire."
In January 1939, the Navy sent this 19-year-old Schenectady boy to boot camp in L.A. Dom's plan had just one problem: Uncle Sam wasn't willing to let the young recruit leave. Star potential notwithstanding, Dom was in for the duration.
By 1940, the reluctant sailor was stationed in Pearl Harbor aboard the USS Helena, a 605-foot light cruiser. Life was good.
Early the morning of December 7, 1941, as Dom readied for church, he felt the ship rock. That the fleet had been assailed was not even on his radar.
"No fooling! Battle stations!!"
Suddenly, the ship's loudspeaker blared, "We are being attacked by Japanese planes. This is no fooling. This is no drill. Battle stations!" A torpedo had already disabled the ship.
Dom joined the pandemonium on deck. His eyes teared from the smoke. His heart clenched.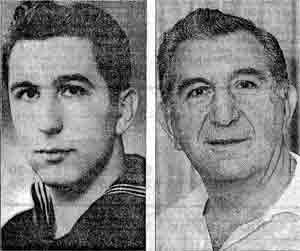 Dom Di Carlo, then and now
Everywhere there were Japanese planes, smoke, and explosions. His 50-caliber machine gun fire was frustratingly ineffective. The enemy planes were too fast and too close.
Death surrounded him. The Oklahoma was sinking, the Arizona and Tennessee ablaze. Concussion from the torpedo that hit the Helena split and sank a wooden minesweeper that had rafted off Helena's starboard side. It went down with Dom's best friend, Schenectady's first casualty of WWII.
"We weren't scared," says Dom, gazing back 61 years as if it were yesterday. "We didn't think about anything but shooting at the SOB's strafing and bombing us."
After a hellish eternity, Dom, still in his dress uniform, slept by his gun that night. In spite of everything, he and most of the crew still had no notion that a war had begun.
Fifteen sailors in the Helena's starboard engine room had been killed by the torpedo's blast. All told, 2,403 were slaughtered on that "date which will live in infamy."
The next day, a much older Dominic DiCarlo visited friends, burn victims, at the Marine hospital ashore. "You never forget the smell of burnt flesh," he states flatly.
Dom saw action all over the Pacific. At Guadalcanal, Admiral Halsey ordered Dom's small battle group to "Stop the Japs!" Against dire odds, they did. Losses were heavy. A torpedo meant for the Helena hit the USS Juneau, killing the five Sullivan brothers and changing forever the way the Navy assigned close relatives.
Later, in battle with a Japanese destroyer off the Philippines, three torpedoes hit the Helena. As she sank, Dom and a buddy cut life rafts loose, saving many lives while almost losing their own. Later, now assigned to an old WWI destroyer, Dom fought in the taking of Luzon, Iwo Jima, and Okinawa.
Chief's rating? Forgetaboutit.
In 1943, he married his high school sweetheart. They shared a love of dancing, often sneaking into strangers' weddings to dance to live music.
At war's end, the Navy offered Dom a Chief's rating. "Keep the rating," he said. "I'm going home."
He spent his next 40 years back in Schenectady, first as a builder, then a grocer. He fathered two girls and a boy.
I asked Dom what he thought about being called part of The Greatest Generation. "We just did our job," he responded. "These kids today are doing no less."
As it happens, I publish this on Dom's 85th birthday. He's not doing anything special to celebrate, he says. Tonight, maybe, he and his wife, Lillian, will go dancing.
Senior Citizen Contest
Win Our $1k Grand Prize
Weekly prizes awarded
About
This top-ranked site now has over 4,000 pages of humor, nostalgia, senior advocacy and useful information for seniors 50+. Updates weekly!
The daily e-zine for everyone over 50 who feels way too young to be old.
"...the perfect mix of Andy Rooney, Dave Barry, and Garrison Keilor, combining knee-slapping humor with useful information and genuine compassion."
Retired.com
"Thousands look to and trust Suddenly Senior. Other Websites pale in comparison to the real-life, intimate look into senior lives. What sets apart Suddenly Senior is its blistering honesty and its incomparable encouragement. Millions need guidance."
Suzette Martinez Standring
"Best Senior Site ever on the Web! Great, up-to-date information on how seniors can save money on drugs. Wonderful nostalgia. Hard-hitting senior advocacy pieces that get read in high places. Wonderful humor. It's all at Suddenly Senior."
Alexa.com
KUDOS
Now read by 3.1 million in 83 newspapers from Florida's St. Petersburg Times to the Mumbai, India News.