I did not celebrate when Usama bin Laden was killed. I did, however, commend the Navy Seals who did the job, a job that had to be done.
People have asked me to comment on the incident and I have hesitated. It seems to me to be a lot like the Snoopy scene in Peanuts where Snoopy sits atop his dog house with his typewriter and is forever starting to write a story beginning with: It was a dark and stormy night.
There is no doubt in my mind that the summary execution of bin Laden was justified. That the mastermind of the destruction of the World Trade Center Towers and attempted destruction of the Pentagon and other government centers in our nation's capital at the cost of more than 3,000 innocents' lives died of a gunshot to the head is a message to the rest of the world that we will not tolerate such unwarranted attacks on our nation.
While I never have, and hopefully never will, find the assassination of a nation's leader an acceptable form of settling international disputes, I do not look at the execution of the mastermind of the destruction of my country as anything but a necessity if we are to survive as a nation based on individual freedoms, including the freedom of choice of our personal religious beliefs.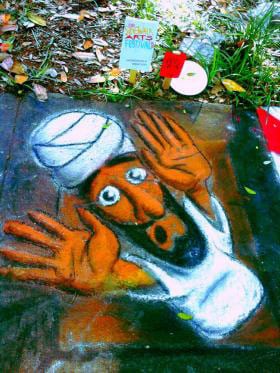 I find my own religious beliefs sorely tested in this situation. On one hand I was raised to believe in the Ten Commandments, one of which is "Thou shalt no kill." And yet within the context of that religious upbringing I find such teachings as "An eye for an eye" that gives us an excuse, while maybe not a reason, to violate the Commandment.
Ours is not a simple life. It is filled with paradoxes and contradictions. But in many instances our existence depends upon the actions we take based on these conflicting messages.
I say I do not find the assassination of the head of other nations acceptable, but I can make an exception to my opinion on this matter in the case of bin Laden. Bin Laden was not the head of a geopolitical nation. He was the head of an ideological movement that sought to destroy our way of life. The destruction of that ideology starts with its head and that is what we have done.
Further destruction of it will take years, another decade or more, and will absorb many resources. But if we are to survive as a nation we must be prepared to pay this bill.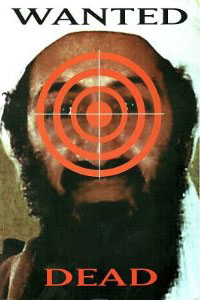 That bin Laden survived for half dozen years in Pakistan indicates the support this movement has from similar ideologies and the nations that support them.
Pakistan no longer deserves any support from us. It is time to shut off our aid to them as a message to others that we are not going to tolerate those who are bent on our destruction or their supporters.
It is time to bring our troops home and defend our own borders from those who would slip into our country and carry on the work of those determined to destroy our way of life.
I know, I sound like an isolationist, but I sound that trumpet with the full knowledge that we have the ways and mean to project our power into the furthest and darkest corners of this world at virtually a moment's notice should it be required to remove another obstacle that threatens the existence of our freedoms.
The very raid on bin Laden's home inside Pakistan should serve, as an example to others who stand behind his beliefs that we are willing and capable of searching them out and destroying them at a place of our choice and a time of our choosing.
The bin Laden raid may be the future of warfare for us. It is quick and decisive and it gets the job done. We have the capability to repeat it time after time after time.
We must keep in mind, however, that by executing the leader of even an ideology we have elevated our own leadership to the ring of the unthinkable – their own execution at the hands of those bent on destroying us.
It is not a nice game we are involved in, but rather a necessary game. There is no peace to be made with the terrorist movement. It knows no compromise. It seeks no quarter.
We are in this for the long haul and will have to sustain our efforts if we are to survive over the long run.
Dave Whitney is a retired journalist and adventurer who has won many writing awards. He was born and raised in central Ohio, attended school in Missouri, served in the US Army Security Agency, and migrated to Florida a half century ago. Author of four books, he is a former Associated Press writer/editor and has been nominated three times for the Pulitzer Prize during his writing career. As editor and founder of the Free Press newspapers in the Florida Keys he was the first publisher to pick up Frank Kaiser's "Suddenly Senior" column when it entered syndication. Whitney currently resides in Lakeland, Fla., after living 25 years in the Florida Keys.
About
This top-ranked site now has over 4,000 pages of humor, nostalgia, senior advocacy and useful information for seniors 50+. Updates weekly!
The daily e-zine for everyone over 50 who feels way too young to be old.
"...the perfect mix of Andy Rooney, Dave Barry, and Garrison Keilor, combining knee-slapping humor with useful information and genuine compassion."
Retired.com
"Thousands look to and trust Suddenly Senior. Other Websites pale in comparison to the real-life, intimate look into senior lives. What sets apart Suddenly Senior is its blistering honesty and its incomparable encouragement. Millions need guidance."
Suzette Martinez Standring
"Best Senior Site ever on the Web! Great, up-to-date information on how seniors can save money on drugs. Wonderful nostalgia. Hard-hitting senior advocacy pieces that get read in high places. Wonderful humor. It's all at Suddenly Senior."
Alexa.com
KUDOS
Now read by 3.1 million in 83 newspapers from Florida's St. Petersburg Times to the Mumbai, India News.