The other day, 59-year-old Maureen "Dusty" Johnson from California wrote, "I'm with you!  I just want to age disgracefully. I am far too young to be old…and I will not go quietly!
"My dilemma, however, seems to be in finding a kindred spirit in the form of a male of the species.
"Maybe you can help…"
Dusty, Darling, you've come to the right Romantic. For all you single Suddenly Senior guys reading this, could you be…
OK, let's cut to the chase.
I've tried every free matching service available on the Internet. I've answered countless e-mails, sat through endless IM hours, and endured every variety of senior psycho-babble imaginable…only to discover that if you take a heretofore, verbally anemic male, give him a computer, Webcam, and instant messaging service… toss in their eternal quest for sexual gratification they become almost eloquent!
Am I missing something here? I am a red-blooded all-American woman with normal needs and the usual desires. But somehow becoming intimate within the first five minutes of meeting someone who goes by the name of SEXBEAST is not what I consider a fulfilling relationship.
I understand life has become unbelievably fast-paced. We've learned to take shortcuts just to keep up. But there must be some guy out there who, like me, would rather walk the walk than talk the talk, someone who finds real human contact to be a richer experience and prefers it as his dating style of choice.
The other day, while applying my lipstick in front of the mirror, it hit me! I was actually prettying up for a Dell computer! I have sat my butt in front of that infernal monitor for what seems to be an eternity, looking for 'Mr. Right,' and have only succeeded in gaining ten pounds and widening my ass! Wonderful!
I decided then and there to draw the line and to enumerate up front some bare-minimum prerequisites, describe a few of the qualities I find desirable, and to announce from the gate that I am only interested in forming a long-term loving, preferably monogamous, intimate friendship/partnership.
If you think you can't do it…don't even try! Oh, and if you are married, go buy your wife some flowers!
Ten Toes. Not On Parole.
Sooo…here goes:
I'm looking for a guy roughly in his 50s (ageless and timeless), with no more than ten fingers and toes, who doesn't sport a birthmark in the shape of an albatross across his forehead
He should be interested in someone from his OWN generation, hasn't spent most of his life 'between jobs', and is not on parole.
Hopefully, he works crossword puzzles (with a pen), plays a mean game of Scrabble, and shouts out the answers while watching Jeopardy.
He should also enjoy times of being alone together, believes that oftentimes silence truly is golden, and has a live-and-let-live, non-judgmental attitude.
He doesn't have to be nudged further up the food chain, nor does he prefer a key to a Q-tip.
Must be able to win me in a game of pool at least half of the time, and also enjoy spending time on the Internet.
Should have equivalent IQ, plus or minus a point or two. (I moved up from imbecile to moron last week. I am now working on idiot, because I hear the village is looking for one.)
A great sense of humor. He can make me laugh out loud at least once a day, laughter being the key to my heart. And he must be liberal enough to have at least tried smoking marijuana during the sixties, (even if he didn't inhale.)
Thinks two can live as cheaply as one, or be in a tax bracket that doesn't care. (Preferably the latter.)
Finally, like a good wine he should be a well-rounded mix of educated, street-wise, mellow, savvy, articulate, avant-garde, earthy and sweet.
Financially, at this time, I am only able to make a modest contribution…but I'm a helluva workhorse!
Money may be the husk of many things…but not the kernel. It brings food, but not appetite, medicine, but not health, acquaintances, but not friends, servants, but not loyalty, days of joy, but not peace or happiness.
– Henrik Ibsen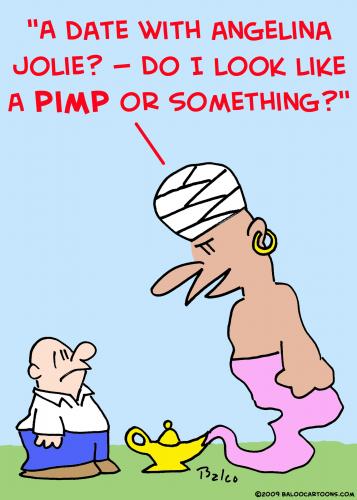 I'd like to meet someone who made me laugh a lot, made me think a lot, and just plain made me a lot! If I could rub a lamp…he would be easy to look at…easy to get along with…. and ummm…EASY!
It would be nice to spend time with someone I could have fun with, someone I could admire, and someone who earned and deserved my respect. Another foolish soul who has suffered all the slings and arrows of outrageous fortune, and still has enough left to give it one more shot.
I am just me — "warts and all" — and it would be great to know someone still liked me…. not in spite of our differences…but because of them.
~If you accept me at my worst…you deserve me at my best~
I have a gut feeling that there is someone out there who really feels like 'home,' and I'm not willing to settle for anything less. If you have love in your life, it can make up for many things you lack…without it…everything else is not enough.
Me, In a Nutshell
I enjoy the poems of Emily Dickenson…my favorite book is 'The Prophet' by Kahlil Gibran. I love the roar of the ocean, the smell of clean sheets, taking a bite out of a Krispy Kreme donut. I love the wind in my hair, buying tools at Sears, a falling star and going shopping at antique stores for nothing in particular. I love waking up next to someone I love, the sound of my poker machine paying off, a great kiss and being with someone who doesn't mind the little girl inside me coming out to play once in a while.
The man I am looking for will know immediately that he figures into my life.
Before I reach my 'final destination,' I want to know that love is real.
I want to meet someone who takes my breath away, and him be head over heels in love with me, and neither of us afraid to show it. (A girl can dream, can't she?)
I consider a man very sexy who is secure enough in his masculinity to share the kitchen, along with good conversation over a glass of wine, with the sound of a sax playing in the background.
C'mon…now tell me about you. Let's get some romance going here!
About
This top-ranked site now has over 4,000 pages of humor, nostalgia, senior advocacy and useful information for seniors 50+. Updates weekly!
The daily e-zine for everyone over 50 who feels way too young to be old.
"...the perfect mix of Andy Rooney, Dave Barry, and Garrison Keilor, combining knee-slapping humor with useful information and genuine compassion."
Retired.com
"Thousands look to and trust Suddenly Senior. Other Websites pale in comparison to the real-life, intimate look into senior lives. What sets apart Suddenly Senior is its blistering honesty and its incomparable encouragement. Millions need guidance."
Suzette Martinez Standring
"Best Senior Site ever on the Web! Great, up-to-date information on how seniors can save money on drugs. Wonderful nostalgia. Hard-hitting senior advocacy pieces that get read in high places. Wonderful humor. It's all at Suddenly Senior."
Alexa.com
KUDOS
Now read by 3.1 million in 83 newspapers from Florida's St. Petersburg Times to the Mumbai, India News.