Finance
Student Loan Debt: Pricing Education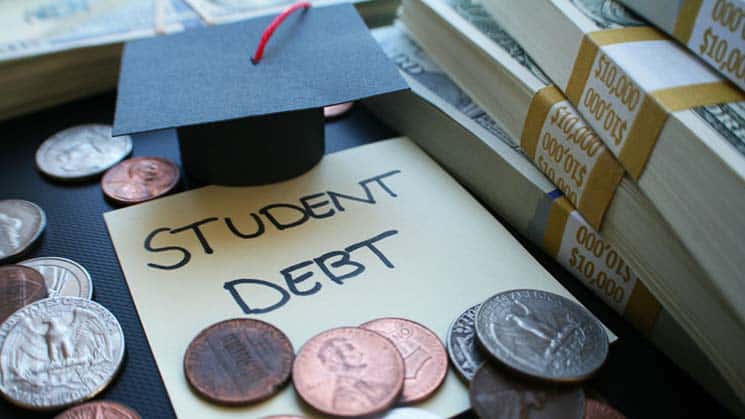 The second largest pool of debt in the US is student loan debt, a little more than $1.5 trillion these days. Only the nation's pool of mortgage debt exceeds the amount of money owed by those who have borrowed to go to school.
Regardless of how much one hears that more education is essential to earning more money down the road, I'm not sure that is always true.
I know plenty of tradesmen and craftsmen who reached mastership in their trade or craft without being burdened with massive loans they cannot repay. Yet. they earn as much or more. In many cases, more than their friends trying to get a toehold on a career.
I know the older we get, the faster we used to run. So even if I trudged through snow a couple miles to get to school, that doesn't necessarily make me an economic wizard. Paying for an education has always been a burden regardless of where you started and where you wanted to go.
Pay as You Go
I chose to pay for mine as I went along, so I have never been cursed with the burden of student loan debt. It took me a long time to get a couple of pieces of paper from prestigious universities. I sought a broader knowledge of subjects that I thought important in my career as a writer. The knowledge of economics I sought did not make me an economist. It rather enabled me to understand how our fragile house of cards might possibly pay for all the things we thought we wanted.
I wanted more to be an adventurer than a financial success in life. I have pretty well fulfilled that dream. I've seen more than my share of the world and collected my share of rewards in recognition of my work. Traveling this road of adventure has meant that I have never accumulated more than I needed; so be it. It has been a wonderful trip and as an octogenarian, I have no bucket list.
I got to where I am by simply working and buying those educational services I needed along the way. I have no concept of the kind of student loan debt burden many young people face today. It's a burden that may cost many of them a real shot at life.
Current Student Loan Debt
Our current system has allowed 44.2 million Americans, roughly one-seventh of the total population of this country, to owe the government $1.5 trillion in student loan debt. That's nearly $40,000 per student on the average with some half million of these borrowers owing more than $200,000 each.
Historical experience with student loan debt shows that just over 10 percent of them will never be repaid; leaving taxpayers approximately $150 billion to absorb.
But worse than that is the sponge effect student loan debt has on the lives of individual borrowers. It literally sucks the life out of their existence in many instances; rather than give them a leg up on their way to a productive and fruitful life.
Student loans have certainly enriched colleges and universities; allowing them to move more staff out of classrooms and the administrative offices in large quantities. This, coupled with the fact that it is important they maintain good graduation rates. It has helped deflate the overall quality of an education.
I don't believe today's college graduate is anywhere near as qualified upon entry into the job market as were many of those from the generations that proceeded them; many of whom had no degrees before going to work.
Maybe I am biased. Working and learning should go hand in hand on the road to a rewarding life. It's hard enough to hit that road without dragging the anchor of insurmountable student loan debt.
About
This top-ranked site now has over 4,000 pages of humor, nostalgia, senior advocacy and useful information for seniors 50+. Updates weekly!
The daily e-zine for everyone over 50 who feels way too young to be old.
"...the perfect mix of Andy Rooney, Dave Barry, and Garrison Keilor, combining knee-slapping humor with useful information and genuine compassion."
Retired.com
"Thousands look to and trust Suddenly Senior. Other Websites pale in comparison to the real-life, intimate look into senior lives. What sets apart Suddenly Senior is its blistering honesty and its incomparable encouragement. Millions need guidance."
Suzette Martinez Standring
"Best Senior Site ever on the Web! Great, up-to-date information on how seniors can save money on drugs. Wonderful nostalgia. Hard-hitting senior advocacy pieces that get read in high places. Wonderful humor. It's all at Suddenly Senior."
Alexa.com
KUDOS
Now read by 3.1 million in 83 newspapers from Florida's St. Petersburg Times to the Mumbai, India News.