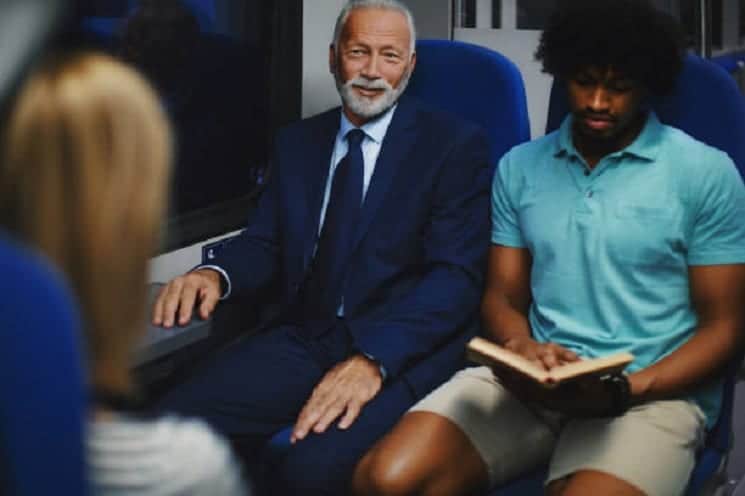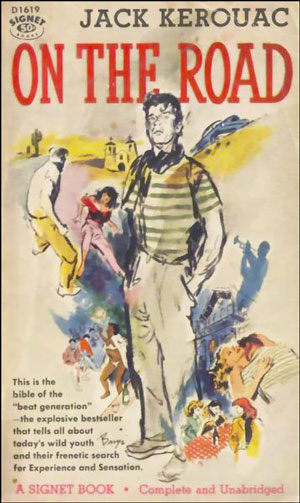 "On the Road," based on Jack Kerouac's 1957 novel that defined the Beat Generation, was released as a movie after being turned down early on by Marlon Brando and shunned by movie makers since. It was a long-awaited film, and a story that went untold for more than half a century but one to which I feel a certain generational closeness.
I was introduced to "On the Road" and the Beat Generation in the most unusual way in 1957 when I was serving in military intelligence in the Far East. I had been assigned as the analyst for a small detachment of spy chasers on Okinawa and sent from our base in Japan to join them.
I caught my first CIA flight on a Civil Air Transport C-46 from Tachikawa, Japan, to Kadena, Okinawa, where I expected to be met by one of the members of the detachment. Civil Air Transport would later become Flying Tiger Airlines and eventually Air America.
I arrived at Kadena properly dressed in my Class A uniform as part of the last Army generation to wear brown shoes and Ike jackets and found no one on hand to greet me. Not having a telephone number for the detachment, and not knowing where it was since it was likely not listed in any of the military directories of the island by nature of its top-secret mission, I had no choice but to sit on a bench outside the terminal and wait.
I probably killed a half pack of cigarettes before a beat up old Army 4×4 came screeching down the road, pulled up and the driver, dressed in rather rumpled and beaten fatigues and a floppy hat, shouted, "You Whitney?"
I nodded approval.
"Jump in," he said. "I'm Stash!" And off we went. I had no idea where we were headed until we ended up in an Okinawan settlement driving down a narrow alley between rows of Okinawan flimsy wood houses, pulling up behind one.
"We've got a stop to make," Stash said. "Bring your courier pouch with you, the rest of your duffle is okay here in the truck."
We got out, went through a sliding wooden door into the dirt-floored vestibule of the Okinawan house, sat down and took off our shoes and then stepped up into a tatami-floored room in which there were a half-dozen other GIs as unmilitarily dressed as Stash.
He began introducing me to the others, none of which seemed to have anything but nicknames – Hawg, Bra, Stoney, Animal, etc. I quickly became "Red" due to the color of my hair.
I knew there wasn't a person in that room with an IQ of less than 140 – a requirement for being in this special outfit – but to look at them, some in parts of uniforms and others in civvies you would have thought they were a bunch of beat-up travelers.
"What is this?" I asked. "It's not part of the detachment is it?"
"No," someone replied. "It's Animal's hooch here in Sukiran. The detachment is down the island near Machinato. Yesterday was Bra's birthday and we got a little strung out so we're just trying to recuperate here today. Don't sweat it, Scootch will have your room prepared when we get there and he'll unpack your stuff and put it away for you."
Scootch turned out to be our houseboy who made our beds, cleaned our rooms, took out our laundry and brought it back and generally took care of our living needs leaving us to attend to our mission. It turned out we lived in separate small apartment-style rooms in what had once been a Marine Bachelor Officer's Quarters in a small isolated base overlooking the South China Sea midway between Kadena and the Okinawan capital of Naha. Okinawan guards patrolled our perimeter and manned the gate keeping everyone far away from our area.
I suggested maybe it would be proper that I check in with our commanding officer that I had heard was a by-the-book young Army Infantry lieutenant who had earned a Combat Infantryman's Badge in Korea and was a stickler for details.
"Don't sweat," someone said. "He's out of pocket this week. You'll meet him soon enough. We're on our own for a few days."
The guys had done some checking up on me. They apparently wondered who this newbie analyst was that was being dropped in their midst to handle the information they collected.
"I hear you write, I've just come across a book you might like," Bra said handing me a copy of Kerouac's "On the Road."
While the others sat on the floor playing cards, drinking beer and chewing the fat, I dove into the book. It was totally absorbing.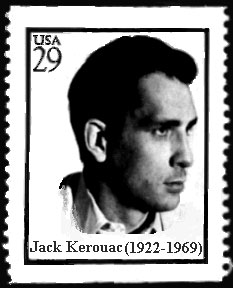 Kerouac wrote about a generation of young writers and poets who found themselves suspended in a world that followed the Lost Generation of Hemingways and what was to later be defined as The Greatest Generation that fought and won World War II a decade earlier.
Kerouac, who spent over five years trying to get his first book published, would define this generation as "… everything is going to the beat – It's the beat generation, it be-at, it's the beat to keep, it's the beat of a heart, it's being beat down in the world and like old time lowdown and like in ancient civilizations the slave bookmen rowing galleys to a beat…"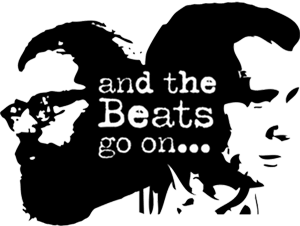 I like his style, a bit more readable than e. e. cummings', a writer/poet I admired for his style and thought.
Kerouac's writings fit right in with this group I found on Okinawa. They had no beginning or end, they spent their time studying and analyzing that which went on around them and there was never any plot to their story.
We "dug" life. In fact, we even had a "Diggin' Box" on the main street in Sukiran where we would sit with our beers and study life as it moved up and down the busiest street on that part of the island.
Ironically, one of our missions was to find the Russian's Sputnik I launched on Oct. 4, 1957, which we did and recorded, and which would eventually lead to the nickname with which the Beat Generation got labeled: Beatnik!
Over the next few years, many of the poets and writers who had been associated with the original Beats moved on to San Francisco and out of them grew the early Hip movement that evolved in the Hippies that plagued the country throughout the 1960s and '70s.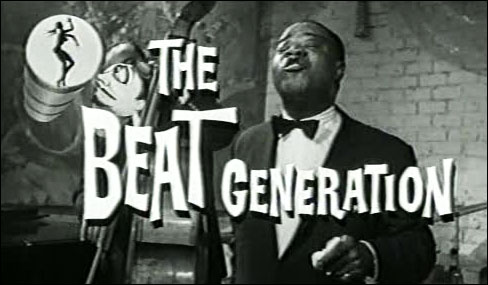 That movement was far removed from the original Beats that we had joined. Our Beat Generation, although we traveled and continued to question life as many of us still do, was basically conservative, liked our jazz and blues derived from the country's rich Black music heritage, were not afraid to get a haircut and wear a suit and tie, served our time in the military and generally supported the Vietnam War.
To be sure there were Beats who experimented with drugs, ventured into sexual territories that heretofore had been publicly taboo and in so doing faced down the censors with litigation that led to the defeat of censorship in the printed word.
Alcohol was our drug of choice and it eventually killed Kerouac who died while living on a pretty steady diet of Thunderbird wine while caring for his mother, to whom he was closely attached, in St. Petersburg, Fla., in 1969 at the age of 47 but not before writing: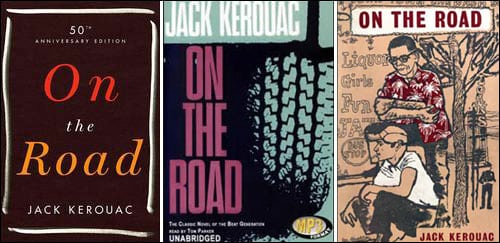 "The only people for me are the mad ones, the ones who are mad to live, mad to talk, mad to be saved, desirous of everything at the same time, the ones who never yawn or say a commonplace thing, but burn, burn, burn, like fabulous yellow roman candles exploding like spiders across the stars and in the middle you see the blue centerlight pop and everybody goes 'Awww!'"
Most of us survived our Beat experience and many of us will be in the front row when "On the Road" hits the big screen this fall to see what Hollywood has done to the generation that got its name from Kerouac's writings.
Senior Citizen Contest
Win Our $1k Grand Prize
Weekly prizes awarded
About
This top-ranked site now has over 4,000 pages of humor, nostalgia, senior advocacy and useful information for seniors 50+. Updates weekly!
The daily e-zine for everyone over 50 who feels way too young to be old.
"...the perfect mix of Andy Rooney, Dave Barry, and Garrison Keilor, combining knee-slapping humor with useful information and genuine compassion."
Retired.com
"Thousands look to and trust Suddenly Senior. Other Websites pale in comparison to the real-life, intimate look into senior lives. What sets apart Suddenly Senior is its blistering honesty and its incomparable encouragement. Millions need guidance."
Suzette Martinez Standring
"Best Senior Site ever on the Web! Great, up-to-date information on how seniors can save money on drugs. Wonderful nostalgia. Hard-hitting senior advocacy pieces that get read in high places. Wonderful humor. It's all at Suddenly Senior."
Alexa.com
KUDOS
Now read by 3.1 million in 83 newspapers from Florida's St. Petersburg Times to the Mumbai, India News.