Travel
St. Augustine: Our Favorite Florida Destination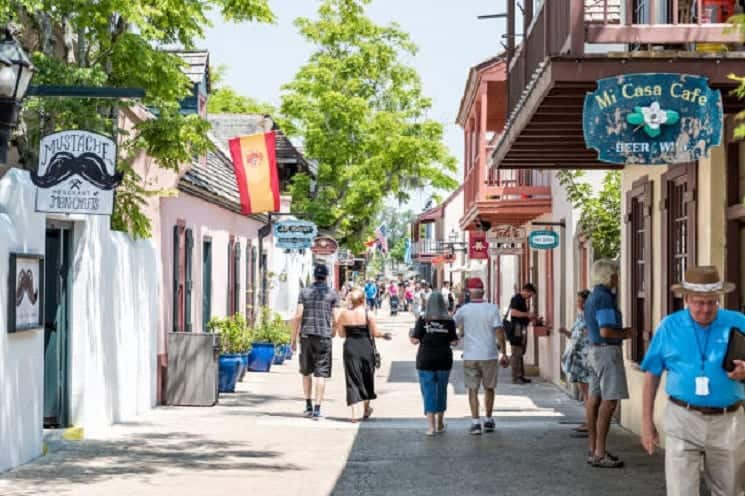 St. Augustine has now gone to the birds. Don't get me wrong! Our nation's oldest city is still Carolyn's and my Number One favorite attraction in Florida.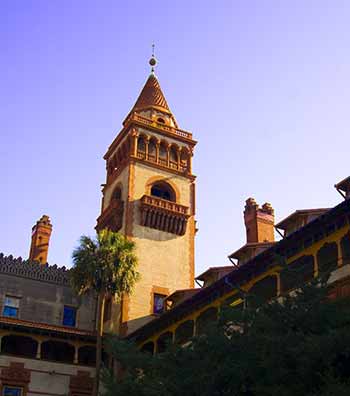 Forget about Orlando and its mousy pretense.
Unless you're a thrill-seeking kid with a huge allowance, Disneyworld offers little but long lines and costly hoopla. Once there is enough, even for Sea World, Central Florida's best attraction.
But St. Augustine?
Here's a town to which you return as we have, time after time, as if to an old friend who always has an exciting new tale to tell, a beautiful new face to show.
It's a place that has it all – a lovely southern town whose charm and smile has not diminished since I was first there as a child in the 1940s.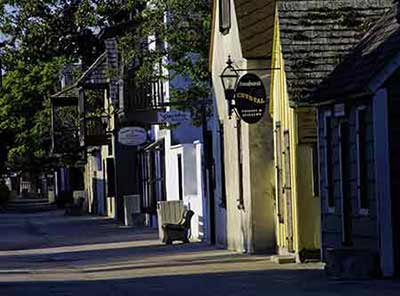 There's serious history here, beginning with the massive Castillo de San Marcos fort, the oldest house, the oldest wooden school, in fact, an entire neighborhood of some of the oldest and most distinctive architecture in the New World.
You wouldn't expect less from a US city founded in 1565.
For all its history, St. Augustine is a lively, family-friendly place, with comfortable restaurants serving up fresh local seafood, colorful bars complete with wenches slinging pints, and pirates spinning ghostly tales aboard the 72′ schooner "Freedom."
It's a town that can be easily explored on foot or by popular sightseeing trains with unlimited on and off privileges.
"Drive On" Beaches
Located below Jacksonville and above Daytona on Florida's northeast coast, St. Augustine has something for everyone.
There's Ripley's "Believe it or Not" museum, parasailing, helicopter tours, scenic cruises, walking ghost tours, deep-sea fishing, golf, Potter's Wax Museum, jet skiing, truly great shopping for local crafts and one-of-a-kind treasures – and right in the middle of it all, beautiful Flagler College, built in 1887 by Henry Flagler as the Grand Hotel Ponce de Leon.
Just across the old Bridge of Lions – now being restored – are the famed Alligator Farm with its 22 species of crocodilians, the beautiful St. Augustine lighthouse (complete with yet another ghost tour), and 43 pristine miles of wide ocean beaches, some of which you can drive if you wish.
It's the gators and the recently remodeled Marineland further down the road that I best remember from the '40s. In those pre-Disney days, Marineland, with its bottlenose dolphin show, was Florida's biggest tourist attraction.
St. Augustine: Photographer Magnet
Today, if you want to see wildlife – up close and personal – the gator farm is where it's happening. Between mid-March and July, the park's swampy habitat is breeding ground for many species of water birds.
With always-hungry alligators protecting the trees from opossums, raccoons, and other natural predators, more than 500 pairs of birds and their young nest just yards away from you and your camera.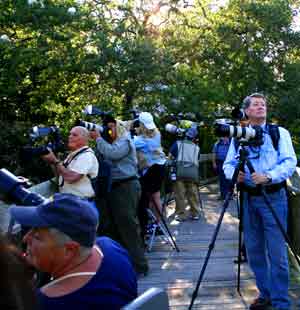 I knew nothing of this until a year ago when I joined a local camera club. Exhibited were fantastic images of wood storks in flight, intimate close-ups of egrets, herons, ibis, and roseate spoonbills. Even in Florida's Everglades, you don't get photos that close up, that visceral. But, I was told, you can and you do at St. Augustine's Alligator Farm.
And so, a year ago, Carolyn and I spent several days there during Florida's First Coast Birding & Nature Festival photographing the birds in the morning and evening, and during the day attending workshops and field trips led by such famous photographers as Rick Sammon and Darrell Gulin.
For a serious amateur photographer like me, it was heaven!
Each year's schedule of events includes maybe 100 workshops, lectures, birding tours, and boat excursions – plus sailing and kayaking. There's something for everyone, especially the grandkids.
This year's Festival will be next week, from April 12 – 15, 2007. You can still get in on it by calling 800.514.3849 or logging onto www.Getaway4Florida.com.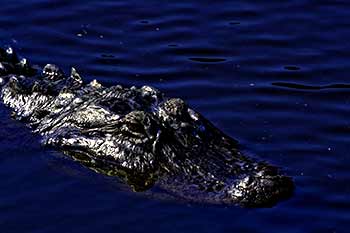 Just last week, Carolyn and I drove up to St. Augustine again, this time with fellow members of the Photographic Society of America, renewing our love affair with the area and again marveling at some of nature's most beautiful creatures as they flew in and out, gathering material for nests.
With North Florida's year-round mild climate, we'd recommend visiting the area any time of the year. St. Augustine's historic district – with its cobblestone streets and quaint cafes, bars, shops, and bed-and-breakfast inns – is an all-American treat you don't want to miss in this lifetime.
THE NITTY-GRITTY: NEXT "BIRDING AND FOTOFEST" 
Getting There: Convenient to Jacksonville, Orlando, and Daytona airports, St. Augustine is about a four-hour drive from my Tampa/St. Petersburg area on the other side of Florida. Many marinas around the area make boating access handy by sea, river, or intercoastal waterway.
Costs: "Reasonable" is the key word on prices all over this family-friendly town. Restaurants and lodging run the gamut in style, price, and cuisine. Leave the historic district and lodging at chains like Sleep Inn is dull, but inexpensive. We stayed at two charming B&Bs right in town, each on the water.
At the first, Bayfront Westcott (circa the 1880s), guest rooms have fireplaces or double Jacuzzi baths. (146 Avenida Menendez; 904.824.4301; www.westcotthouse.com) Sunday-Thursday, $129-$169. Friday & Saturday, $199-$249.
Down the street, overlooking Matanzas Bay, Casablanca Inn (circa 1914), features sprawling verandahs that transport you to a gentler time of rocking chairs, hammocks, gracious Southern breakfast, lemonade, and homemade chocolate chip cookies. (24 Avenida Menendez; 904.829.0928; www.casablancainn.com). Sleep Number beds. Low season – Sunday-Thursday, $129-$239, Friday & Saturday, $179-$319. High Season – Sunday-Thursday, $139-$299, Friday & Saturday, $199-$349.
Day Trips: In addition to the historic attractions of St. Augustine, you're only minutes from several beaches, Unspoiled Flagler Beach is 40 miles away. Jacksonville, Daytona, Cape Kennedy, and Orlando are all close enough for day tripping.
Get More Here: For information about St. Augustine and/or to have information mailed to you, please call the Chamber of Commerce at 904.829.5681 or visit www.staugustinechamber.com. Good info, especially pertaining to the Birding and Nature Festival, is available by calling 800.418.7529 and at www.Getaway4Florida.com.
Our Sponsors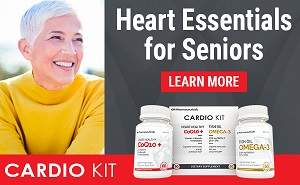 Cardiologist Developed and Recommended
---
Your ad could be here.
About
This top-ranked site now has over 4,000 pages of humor, nostalgia, senior advocacy and useful information for seniors 50+. Updates weekly!
The daily e-zine for everyone over 50 who feels way too young to be old.
"...the perfect mix of Andy Rooney, Dave Barry, and Garrison Keilor, combining knee-slapping humor with useful information and genuine compassion."
Retired.com
"Thousands look to and trust Suddenly Senior. Other Websites pale in comparison to the real-life, intimate look into senior lives. What sets apart Suddenly Senior is its blistering honesty and its incomparable encouragement. Millions need guidance."
Suzette Martinez Standring
"Best Senior Site ever on the Web! Great, up-to-date information on how seniors can save money on drugs. Wonderful nostalgia. Hard-hitting senior advocacy pieces that get read in high places. Wonderful humor. It's all at Suddenly Senior."
Alexa.com
KUDOS
Now read by 3.1 million in 83 newspapers from Florida's St. Petersburg Times to the Mumbai, India News.