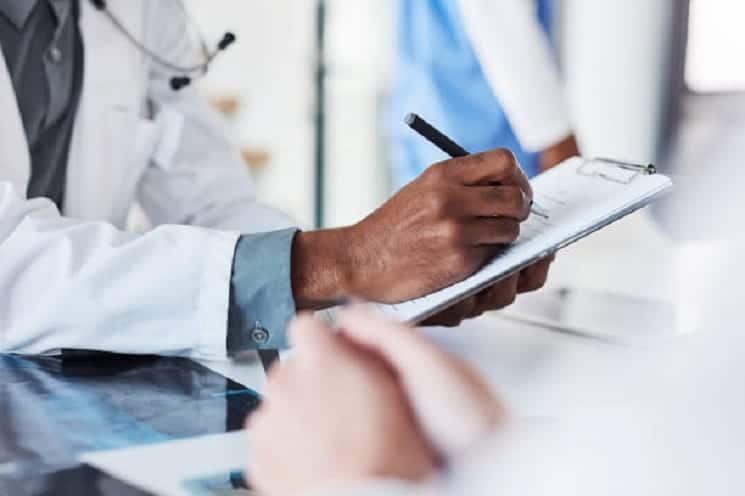 Has anyone bothered to check the misprescribing of drugs in America? The numbers are staggering. Each year, an estimated 3.4 billion prescriptions were filled in retail drugstores and by mail order in the United States. That averages out to 11.7 prescriptions filled for each of the 290 million people in this country.
But many people do not get any prescriptions filled in a given year. It is also important to find out how many prescriptions are filled by those who fill one or more prescriptions. In a study based on data from 2000, more than twice as many prescriptions were filled for those 65 and older (23.5 prescriptions per year) than for those younger than 65 (10.1 prescriptions per year).
Another way of looking at the high rate of prescriptions among older people is the government finding that although Medicare beneficiaries comprise only 14% of the community population, they account for more than 41% of prescription medicine expenses.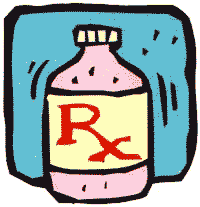 Comment: It is easier to provide palliative treatment than to get to the source of many of the illnesses of seniors. Adjustments in lifestyle can have great benefit.

There is no dispute that for many people, prescriptions are beneficial, even lifesaving in many instances. But hundreds of millions of these prescriptions are wrong, either entirely unnecessary or unnecessarily dangerous.
Inappropriate Prescribing
Inappropriate prescribing is an academically gentle euphemism for prescriptions for which the risks outweigh the benefits. Thus, it's conferring a negative health impact on the patient. A recent comprehensive review of studies of such inappropriate prescribing in older patients found that 21.3% of community-dwelling patients 65 years or older were using at least one drug inappropriately prescribed. Much more so than age, per se, the total number of drugs being prescribed was an important predictor of inappropriate prescribing, as was female gender.
Comment: Physicians are educated by pharmaceutical sales representative about the positive aspects of new drugs. Warnings about potential side effects are minimized or omitted way too often. Physician work schedules often exclude time to get impartial information about new drugs from unbiased sources.

At the very least, misprescribing wastes tens of billions of dollars. It's barely affordable by many people who pay for their own prescriptions. But there are much more serious consequences. As discussed in Adverse Drug Reactions, more than 1.5 million people are hospitalized and more than 100,000 die each year from largely preventable adverse reactions to drugs that should not have been prescribed as they were in the first place.
Comment: Patients have the right to discuss the prescribing decision with the physician. Very few situations demand high priced, newly introduced drugs as the drug of choice. Generics are proven to be safer due to years of experience in prescribing the drug that originally was a patented drug for 17 years in many cases. Ask why a generic was not prescribed?
---
First Misprescribing Sin:
The "disease" for which a drug is prescribed is actually an adverse reaction to another drug. It's masquerading as a disease but unfortunately not recognized by doctor and patient as such. Instead of lowering the dose of the offending drug or replacing it with a safer alternative, the physician adds a second drug to the regimen to "treat" the adverse drug reaction caused by the first drug. Examples discussed on this website (see later in this section and in Drug-Induced Diseases) include drug-induced Parkinsonism, depression, sexual dysfunction, insomnia, psychoses, constipation, and many other problems.
Comment: Many dermatological conditions disappear when a drug that negatively impacts the liver function is discontinued. NSAIDs are notorious for this. Even OTC Pain relievers such as Aleve, Advil, Motrin and the like can cause skin rashes and etc.
---
Second Misprescribing Sin:
A drug is used to treat a problem that, although in some cases susceptible to a pharmaceutical solution, should first be treated with commonsense lifestyle changes. Problems such as insomnia and abdominal pain often have causes that respond very well to non drug treatment. It's often that the physician can uncover these causes by taking a careful history. Other examples include medical problems such as high blood pressure, mild adult-onset diabetes, obesity, anxiety, and situational depression. Doctors should recommend lifestyle changes as the first approach for these conditions, rather than automatically reach for the prescription pad.
Comment: In many cases, physicians should be recommending a nutritionist or a health counselor as the remedy rather than a drug.
---
Third Misprescribing Sin:
The medical problem is both self-limited and completely unresponsive to treatments such as antibiotics or does not merit treatment with certain drugs. This is seen most clearly with viral infections such as colds and bronchitis in otherwise healthy children or adults.
Comment: If you have a cold and no fever, the antibiotic prescription is useless. Many of the newer designer antibiotics can even be a potential danger to your liver and create side effects. Take with caution and a full understanding of the downside.
---
Fourth Misprescribing Sin:
A drug is the preferred treatment for the medical problem. Instead of the safest, most effective-and often least expensive-treatment, the physician prescribes one of the Do Not Use drugs listed on this website or another, much less preferable alternative. An example of a less preferable alternative would be a drug to which the patient has a known allergy that the physician did not ask about.
Comment: If you are not happy with your prescription regimen, take the time to explore WorstPills, BestPills published by Public Citizen and determine what pills you are taking. All Libraries should have a reference copy.

---
Fifth Misprescribing Sin:
Two drugs interact. Each on its own may be safe and effective, but together they can cause serious injury or death.

Comment: Most Pharmacies have a Drug Interaction program on their computer that sends up a "red flag" when this type of event occurs. They are required to call the physician and make sure that an unintentional mistake has not been made.

---
Sixth Misprescribing Sin:
Two or more drugs in the same therapeutic category are used, the additional one(s) not adding to the effectiveness of the first but clearly increasing the risk to the patient. Sometimes the drugs come in a fixed combination pill, sometimes as two different pills. Often heart drugs or mind-affecting drugs are prescribed in this manner.
Comment: Quite often the two drugs are metabolized by the liver and the liver has been overwhelmed with the task. Taking multiple drugs that have a high liver side effect profile can be a real problem
---
Seventh Misprescribing Sin:
The right drug is prescribed, but the dose is dangerously high. This problem is seen most often in older adults, who cannot metabolize or excrete drugs as rapidly as younger people. This problem is also seen in small people who are usually prescribed the same dose as that prescribed to people weighing two to three times as much as they do. Thus, per pound, they are getting two to three times as much medicine as the larger person.
Comment: Proper dosing is a must. Body weight and age are both important factors. A good physician will recognize this and adjust dosing accordingly. Again, the liver comes into play.

---
About the Author
T. Braun, Pharmacist, Buyer, Marketing Executive for a Major Drug Chain. Active for over 45 years in Pharmacy.
Legal Stuff: Permission is granted to all to reproduce this document in whole and redistribute to all that are as concerned as I about the future of our Medical system that has so many superior attributes that are operating under needless dark clouds of distress.
Disclaimer – This document is informational in nature. Medical advice should be secured through your physician.
Excerpts from April Health Letter of Public Citizen. Go to www.worstpills.org for Free Drug Information
Senior Citizen Contest
Win Our $1k Grand Prize
Weekly prizes awarded
About
This top-ranked site now has over 4,000 pages of humor, nostalgia, senior advocacy and useful information for seniors 50+. Updates weekly!
The daily e-zine for everyone over 50 who feels way too young to be old.
"...the perfect mix of Andy Rooney, Dave Barry, and Garrison Keilor, combining knee-slapping humor with useful information and genuine compassion."
Retired.com
"Thousands look to and trust Suddenly Senior. Other Websites pale in comparison to the real-life, intimate look into senior lives. What sets apart Suddenly Senior is its blistering honesty and its incomparable encouragement. Millions need guidance."
Suzette Martinez Standring
"Best Senior Site ever on the Web! Great, up-to-date information on how seniors can save money on drugs. Wonderful nostalgia. Hard-hitting senior advocacy pieces that get read in high places. Wonderful humor. It's all at Suddenly Senior."
Alexa.com
KUDOS
Now read by 3.1 million in 83 newspapers from Florida's St. Petersburg Times to the Mumbai, India News.