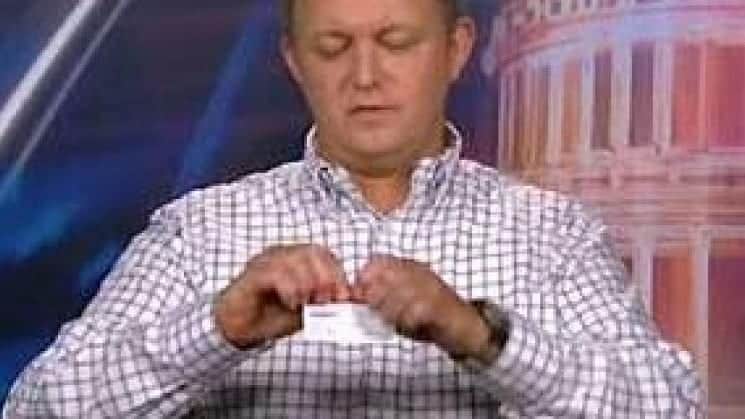 According to Newsday, shouting from the January 2006 cover of AARP Bulletin is "The New Medicare Math: Cheaper than Canada?"
Surprise, surprise! It is cheaper, given the distorted numbers AARP picked for its few contrived examples. It is also statistically inept and altogether unrealistic.
In other words, it lies.
One example: AARP claims that in New York, a three-month supply of Fosamax (70 mg) costs $413 each under the least expensive Medicare plan, but is $516 from Canada. Check most any Canadian pharmacy site and you'll find that $413 will buy you more than year's worth of that drug.
Make no mistake. Seniors don't always get a better deal when buying from our neighbor to the north. In as many as 25 percent of all comparisons between Plan D and Canada, Plan D wins. Especially if your income is less than $1,197/mo. ($1,604 for couples) and you have few assets.
But why would AARP deliberately deceive us?
AARP has a nasty habit of loading the dice to favor its position. Back in 2003 it rigged its own poll claiming, "A resounding 75% of AARP members polled in a survey… said that the proposed Medicare (drug) legislation should be passed…" while a USA Today/CNN/Gallup Poll and others showed a large majority of AARP's 37-million members opposed the bill. Over 60,000 members quit in disgust.
Why lie? Take a look at these numbers, courtesy of Public Citizen.
Sixty percent of AARP's revenue comes from selling insurance products and drugs. (Membership dues represent only 29 percent of total revenues.)
The largest portion of that comes from the two million AARP members enrolled with UnitedHealth Group.
According to a December 21, 2005 press release from UnitedHealth Group, 2005 revenues will be $45-billion while expected 2006 income will increase to $70-billion, a 64 percent increase due, one can assume, to increased revenues from the new Medicare drug plan.
Whopping increases in revenue for UnitedHealth Group means the same for AARP.
Any clearer now?
We've come to expect Congress and the Administration to lie and pander to the greedy drug and insurance lobbies. That's the Washington culture today. But for an organization that specifically claims as their primary mission "to enhance the quality of life for all as we age," to also bow before the gods of avarice, it is despicable.
Such blatant corruption is apparently irrelevant to AARP's boss, William Novelli. Founder of Porter-Novelli, the global marketing, and public relations firm that created the pandering and perfidious Harry and Louise commercials that killed President Clinton's healthcare plan, an initiative that would have avoided today's crisis for seniors as well as our current shame of 47-million uninsured Americans.
Today's Medicare Reform Bill should never have passed in the first place. No one wanted it except the insurance and drug companies, and their paid toadies in Congress and the White House.
To get it passed, Congress flimflammed and Medicare lied.
Seniors Blame AARP
Not to be left out, AARP spent $7-million on TV commercials to convince its 37-million members of the inconvincible: that the Bill was anything but a trillion-dollar giveaway that did little for the average senior, that would cripple our economy, eventually kill Medicare (which AARP, as the American Association of Retired Persons, opposed at its inception), and for which our children and grandchildren would be paying dearly for the rest of their lives.
At the time, AARP's Novelli tried to reassure members that, although Plan D was far from perfect, there would be plenty of time to repeal its worst aspects and provide a true drug benefit.
That was two years ago. Has AARP fought in any way for a less expensive, less complicated, and more effective drug bill? You tell me.
AARP is the second largest membership organization in the US after the Catholic Church. Congress is in awe of this so-called senior advocacy behemoth.
But instead of fighting for seniors, AARP lies to us, throws us to the HMO wolves, and builds power on our good names. In turn, we are rewarded with the occasional hotel discount.
All of us betrayed, sacrificed in the name of greed.
AARP Alternatives to Investigate
The Alliance for Retired Americans is an advocacy organization, NOT an insurance company. Dues are 10.00 per year, which includes your spouse. Three million members. This is an excellent organization. 800.333.7212. Or go to https://retiredamericans.org.
The National Committee to Preserve Social Security and Medicare. 10 G Street, Suite 600 Washington, D.C. 20002. 800.966.1935. $10 annual. National. About 5 million members. A bit self-serving but more positive than negative.
The Medicare Rights Center costs you nothing but provides some of the best information available. Consider donating $35 to get a subscription to MRC News. 212.869.3850
Do not go near the United Seniors Association, the Seniors Coalition, or the 60 Plus Association. In my opinion, these are front organizations for Big Pharma and the insurance industry.
Senior Citizen Contest
Win Our $1k Grand Prize
Weekly prizes awarded
About
This top-ranked site now has over 4,000 pages of humor, nostalgia, senior advocacy and useful information for seniors 50+. Updates weekly!
The daily e-zine for everyone over 50 who feels way too young to be old.
"...the perfect mix of Andy Rooney, Dave Barry, and Garrison Keilor, combining knee-slapping humor with useful information and genuine compassion."
Retired.com
"Thousands look to and trust Suddenly Senior. Other Websites pale in comparison to the real-life, intimate look into senior lives. What sets apart Suddenly Senior is its blistering honesty and its incomparable encouragement. Millions need guidance."
Suzette Martinez Standring
"Best Senior Site ever on the Web! Great, up-to-date information on how seniors can save money on drugs. Wonderful nostalgia. Hard-hitting senior advocacy pieces that get read in high places. Wonderful humor. It's all at Suddenly Senior."
Alexa.com
KUDOS
Now read by 3.1 million in 83 newspapers from Florida's St. Petersburg Times to the Mumbai, India News.