On December 19th., the FDA released a notice for comments from the drug industry, academics and the public about proposed label changes to OTC pain medication.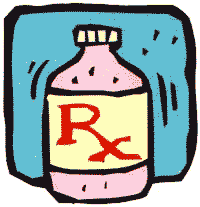 The wheels at the FDA grind slowly and the fact that they have documented over 400 liver deaths a year and tens of 1000's of hospitalizations due to people of all ages overdosing on acetaminophen has not prompted the FDA to publish a health warning as a Public Health service to all Americans.  The question is… What is the role of the invisible Surgeon General of the United States?
The actual number of liver deaths per year from acetaminophen can easily be projected to 8000 since less than 5 percent of all Adverse Reactions to Drugs are reported to the FDA.
The pain relief drug called acetaminophen is found in multiple OTC (non-prescription) adult products such as pain relief products (5), allergy and sinus (15), cold, flu & cough (24), sleep products (2), and in addition children's pain products (3), as well as children's cold products (12).
The crux of the problem is that acetaminophen is found in hundreds of different OTC formulas and many unsuspecting adults take multiple products containing acetaminophen and unknowingly overdose on the pain reliever.
The result is hospitalization, treatment for acetaminophen poisoning and if they delay in seeking medical help, they die from liver failure.
The FDA solution is to highlight the active ingredient acetaminophen on the product package of all these products and increase the warnings about liver toxicity. In addition, the other pain pills called NSAIDs would have a warning added about potential stomach bleeding, adverse reactions if on blood thinners and effects of alcohol consumption, which is also a warning on acetaminophen.
It may be another year and 8000 deaths later before you will see these labels on the retail shelf.
On December 20th., CNN ran the story about the problems with acetaminophen on their morning news show. That was the last announcement I heard or saw about this important health crisis.
By evening, the story had been replaced by a false story stating that 2 percent of generic prescription drugs were illegal and Americans didn't know it.
The fact is that the drugs are cheap generics that have been around for over 60 years and were permitted by the FDA to stay on the market.
Apparently the news media in this country are more worried about losing advertising dollars than the fact that a needless number of people suffer and die because they don't know they are over consuming acetaminophen that is sold under the brand name Tylenol by Johnson and Johnson, as well as many other labels but is dominated by Tylenol which has 61 different products on retail shelves.
The following is parts of the Johnson and Johnson Credo:
"We believe our first responsibility is to the doctors, nurses, and patients, to mothers and fathers and all others who use our products and services. In meeting their needs everything we do must be of high quality. We are responsible to the communities in which we live and work and to the world community as well. We must be good citizens-support good works and charities and bear our share of taxes. We must encourage civic improvements and better health and education."
If management at Johnson and Johnson believed in their Credo, I would think that they would not wait for the FDA to get everything politically correct and, in the meantime, they would run their own public service messages. Maybe we could save a few thousand lives over the next 12 months.
Wouldn't it be great if the lives of American citizens become more important than profits to corporations, and our congressman worked for the best interests of the individual rather than big business?
T. Braun, Pharmacist, Buyer, Marketing Executive for a Major Drug Chain. Active for over 45 years in Pharmacy.
Legal Stuff: Permission is granted to all to reproduce this document in whole and redistribute to all that are as concerned as I about the future of our Medical system that has so many superior attributes that are operating under needless dark clouds of distress.
Disclaimer – This document is informational in nature. Medical advice should be secured through your physician.
About
This top-ranked site now has over 4,000 pages of humor, nostalgia, senior advocacy and useful information for seniors 50+. Updates weekly!
The daily e-zine for everyone over 50 who feels way too young to be old.
"...the perfect mix of Andy Rooney, Dave Barry, and Garrison Keilor, combining knee-slapping humor with useful information and genuine compassion."
Retired.com
"Thousands look to and trust Suddenly Senior. Other Websites pale in comparison to the real-life, intimate look into senior lives. What sets apart Suddenly Senior is its blistering honesty and its incomparable encouragement. Millions need guidance."
Suzette Martinez Standring
"Best Senior Site ever on the Web! Great, up-to-date information on how seniors can save money on drugs. Wonderful nostalgia. Hard-hitting senior advocacy pieces that get read in high places. Wonderful humor. It's all at Suddenly Senior."
Alexa.com
KUDOS
Now read by 3.1 million in 83 newspapers from Florida's St. Petersburg Times to the Mumbai, India News.