Romance
Senior Dating Love Train: Welcome Aboard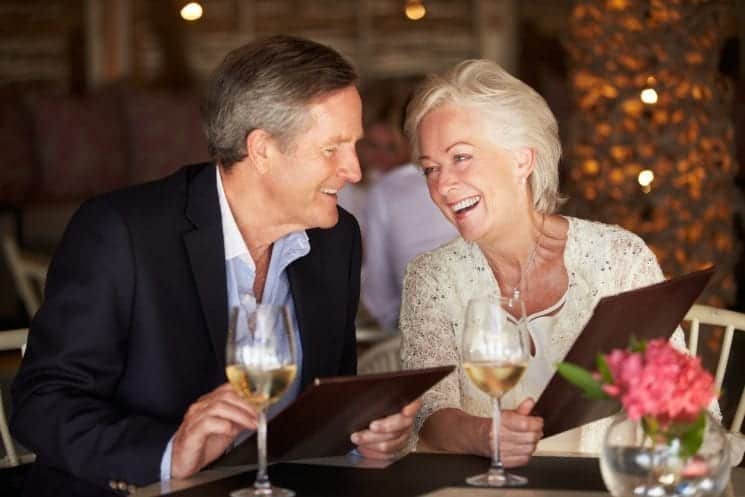 I don't like senior dating sites. They're far too abstract for my 63-year-old heart. I need that instant spark, that glint from a deep emerald green eye zapping me from across the room igniting a fire within me. I need the randomness and refuse to believe those days are gone, replaced by swiping left or right.
The odds of me meeting a man of my dreams the old-fashioned, pre-Internet way are already stacked against me.  Many men my age I consider attractive and health-conscious are often with younger women. Not inappropriately younger, maybe 10 – 12 years younger than themselves.
It's difficult to meet men my age even though I go out often. I like listening to live music, I belong to a few Meet-Up groups, but so far, I haven't met him. I'll keep looking but now I've discovered there's a real danger to be considered by all seniors looking for love.
Senior STD Statistics
The Centers for Disease Control and Prevention (CDC) reports significant increases in STDs between 2010 and 2014 among adults 65 and over:
Chlamydia infections increased by about 52 percent
Syphilis infections rose by about 65 percent
Gonorrhea cases increased by more than 90 percent
People aged 50 and over accounted for 27% HIV diagnoses in the United States.
Baby boomers are living longer, healthier lives. Senior men pop Viagra and senior women use hormonal creams to aid arousal and pump up their libidos. With no fear of pregnancy, condoms are rarely used.
Apparently, lots of seniors are reliving our 60's and 70's mantras; 'Make love not war' and 'love the one you're with'. There are even Tinder-like senior dating sites for seniors who are brave and bold enough to ride the express train.
Regardless of which route you take to meet someone, at some point, if sex is going to play a role in the relationship, you are going to have to contend with the nasty little senior secret: STD's. It's a potentially embarrassing conversation to begin but certainly a necessary one. Considering the dangers of untreated STD's, we must remember that seniors are more susceptible to infection due to immune systems inevitably weakening with age.
Many seniors are throwing caution and condoms to the wind, ignorant of the statistics, possibility, and dangers of contracting an STD, all because there's no fear of pregnancy. Or worse, many are infected but with no apparent symptoms yet, are spreading STD's unwittingly.
Safe Senior Dating
There's nothing worse, young or old, than having to stop the runaway passion train during a sexcapade mid-choo-choo but for me, being able to cry out "All Aboard!" in the heat of passion means only one thing: I've seen the papers.
By all means, take your Viagra and hormones and enjoy each other. Age shouldn't determine or limit our right to engage in whatever we as consenting adults choose for pleasure. Although, contracting potentially dangerous diseases certainly should. Let's face it, being able to relax and be truly present when sharing ourselves physically allows even more pleasure for both parties.
Medical Documents Required
At 63, I'm not worried about seeing your financials. However, I will insist on seeing your medical documents and am happy to provide you with mine. Just get this exchange out of the way; the moment you feel that first butterfly fluttering around in your belly or the first goosebumps are visible. Who wants this awkward scenario?
Sassy Senior 1:  OMG you're so hot, I can't wait to make love (panting and pawing)
Sassy Senior 2:  No, no, I can't! I just can't! (resisting half-heartedly)
Sassy Senior 1:  C'mon, sweetie, the great thing about being our age is we don't have to worry about pregnancy, we can go au natural (grabbing and groping)
Sassy Senior 2:  I'm not worried about pregnancy, I'm worried about contracting an STD! (gasping for air)
Sassy Senior 1:  I don't have an STD! That's just crazy talk, relax, this is going to be amazing.
Sassy Senior 2: (Surfacing for air) OMG! Stop, stop, stop the train! Before we go any further! You show me yours and I'll show you mine!
Sassy Senior 1:  I thought that's what we were doing here, honey! (deflated)
<Papers exchanged, examined and accepted by both sassy seniors>
Cue train readying to leave the station. Two frisky seniors running to catch the train, enveloped in sensual, billowing steam, waiting, breathlessly, for the conductor to shout the words they so long to hear:
"All Aboard!"
And… end scene.
The moral of the story: Know what you're getting into or what's getting into you before you board the Love Train. Safe travels.
Our Sponsors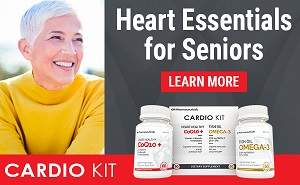 Cardiologist Developed and Recommended
---
Your ad could be here.
About
This top-ranked site now has over 4,000 pages of humor, nostalgia, senior advocacy and useful information for seniors 50+. Updates weekly!
The daily e-zine for everyone over 50 who feels way too young to be old.
"...the perfect mix of Andy Rooney, Dave Barry, and Garrison Keilor, combining knee-slapping humor with useful information and genuine compassion."
Retired.com
"Thousands look to and trust Suddenly Senior. Other Websites pale in comparison to the real-life, intimate look into senior lives. What sets apart Suddenly Senior is its blistering honesty and its incomparable encouragement. Millions need guidance."
Suzette Martinez Standring
"Best Senior Site ever on the Web! Great, up-to-date information on how seniors can save money on drugs. Wonderful nostalgia. Hard-hitting senior advocacy pieces that get read in high places. Wonderful humor. It's all at Suddenly Senior."
Alexa.com
KUDOS
Now read by 3.1 million in 83 newspapers from Florida's St. Petersburg Times to the Mumbai, India News.