If I asked you who was driving the truck you just passed on the Interstate where I live here in Florida would you be surprised if I told you it was self-driven?
Don't!
Florida now allows self-driving trucks on its highways. Orlando is anticipating letting self-driving buses to operate on its city streets despite the fact we have already had a death in a self-driven taxi cab.
Today you never know who, or what is driving almost any vehicle you encounter in traffic in the Sunshine State.
Self-Driving Acceptance
What fascinates me more than the challenge self-driving vehicles present is why younger people and industries want to foist them upon us. Millennials and younger people are showing a reluctance, or even a disdain, at learning to drive something that was a right of passage in my generation.
Industries, faced with a shortage of drivers for their vehicles, are moving rapidly to replace them with self-driving vehicles that don't belong to unions, require extra benefits, and often display an attitude of independence that challenges those who employ them. Hence the rush to fill their seats with new technology.
Self-drivers are here and will continue to join our traffic in even greater numbers. Today they require a real person behind the wheel to monitor the effectiveness of the new technologies being employed but in time that requirement will be waived if an acceptable number of accidents is maintained. What that number will be is anyone's guess at this point.
Driving for Fun
I've been driving all kinds of vehicles for seven decades since my first turn behind the wheel of an old "Thumpin' Johnny" John Deere tractor at the age of 12 working on one of the last thrashing crews that harvested wheat in rural Ohio where I was raised.
I've driven everything up to and through highway buses and each was an experience. Have I been a safe driver? Not always. I once wrecked a sports car that I thought ran better on tequila and it took them two years to put me back together. I have since given up tequila and haven't had a drink containing alcohol in nearly five of the seven decades I have been behind a wheel.
Nonetheless, I have always enjoyed driving. I have driven in 49 of our 50 states, missing only Alaska. I am as proficient at driving on the left-hand side of the road as I am on the right having lived in Japan for three years and visited the English Commonwealth islands of The Bahamas many times.
Driving has taken me to the backcountry in which I love to hunt and fish. It has given me the independence to come and go whenever I want. It has allowed me to enjoy the true freedoms with which we are blessed in this country.
While I can understand the industrial desire to cut costs of operating commercial vehicles, I fail to understand forcing the general population to absorb the risks involved with perfecting the required new technologies.
At the same time, I abhor the loss of enjoyment to the younger set my generation gained from the right of passage of traveling by foot to sliding behind "the wheel".
Our Sponsors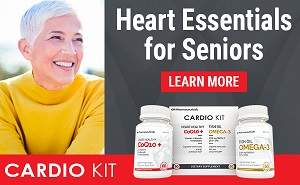 Cardiologist Developed and Recommended
---
Your ad could be here.
About
This top-ranked site now has over 4,000 pages of humor, nostalgia, senior advocacy and useful information for seniors 50+. Updates weekly!
The daily e-zine for everyone over 50 who feels way too young to be old.
"...the perfect mix of Andy Rooney, Dave Barry, and Garrison Keilor, combining knee-slapping humor with useful information and genuine compassion."
Retired.com
"Thousands look to and trust Suddenly Senior. Other Websites pale in comparison to the real-life, intimate look into senior lives. What sets apart Suddenly Senior is its blistering honesty and its incomparable encouragement. Millions need guidance."
Suzette Martinez Standring
"Best Senior Site ever on the Web! Great, up-to-date information on how seniors can save money on drugs. Wonderful nostalgia. Hard-hitting senior advocacy pieces that get read in high places. Wonderful humor. It's all at Suddenly Senior."
Alexa.com
KUDOS
Now read by 3.1 million in 83 newspapers from Florida's St. Petersburg Times to the Mumbai, India News.