Secret Cat Diary
DAY 752 – My captors continue to taunt me with bizarre little dangling objects. They dine lavishly on fresh meat, while I am forced to eat dry cereal. The only thing that keeps me going is the hope of escape, and the mild satisfaction I get from shredding the occasional piece of furniture. Tomorrow I may eat another houseplant and cough it up on the carpeting.
DAY 761 – Today my attempt to kill my captors by weaving around their feet while they were walking almost succeeded, must try this at the top of the stairs. In an attempt to disgust and repulse these vile oppressors, I once again induced myself to vomit on their favorite chair…must try this on their bed (again).
DAY 765 – Decapitated a mouse and brought them the headless body, in attempt to make them aware of what I am capable of, and to try to strike fear into their hearts. They only cooed and condescended about what a good little cat I was…Hmmm. Not working according to plan…
DAY 774 – I am convinced the other captives are flunkies and maybe snitches. The dog is routinely released and seems more than happy to return. He is obviously a half-wit. The Bird, on the other hand, has got to be an informant. He has mastered their frightful tongue (something akin to mole speak) and speaks with them regularly. I am certain he reports my every move. Due to his current placement in the metal room, his safety is assured. But I can wait, it is only a matter of time.
Sponsored Links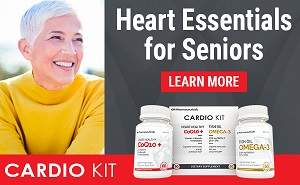 Cardiologist Developed and Recommended
---
Your link could be here.
About
This top-ranked site now has over 4,000 pages of humor, nostalgia, senior advocacy and useful information for seniors 50+. Updates weekly!
The daily e-zine for everyone over 50 who feels way too young to be old.
"...the perfect mix of Andy Rooney, Dave Barry, and Garrison Keilor, combining knee-slapping humor with useful information and genuine compassion."
Retired.com
"Thousands look to and trust Suddenly Senior. Other Websites pale in comparison to the real-life, intimate look into senior lives. What sets apart Suddenly Senior is its blistering honesty and its incomparable encouragement. Millions need guidance."
Suzette Martinez Standring
"Best Senior Site ever on the Web! Great, up-to-date information on how seniors can save money on drugs. Wonderful nostalgia. Hard-hitting senior advocacy pieces that get read in high places. Wonderful humor. It's all at Suddenly Senior."
Alexa.com
KUDOS
Now read by 3.1 million in 83 newspapers from Florida's St. Petersburg Times to the Mumbai, India News.