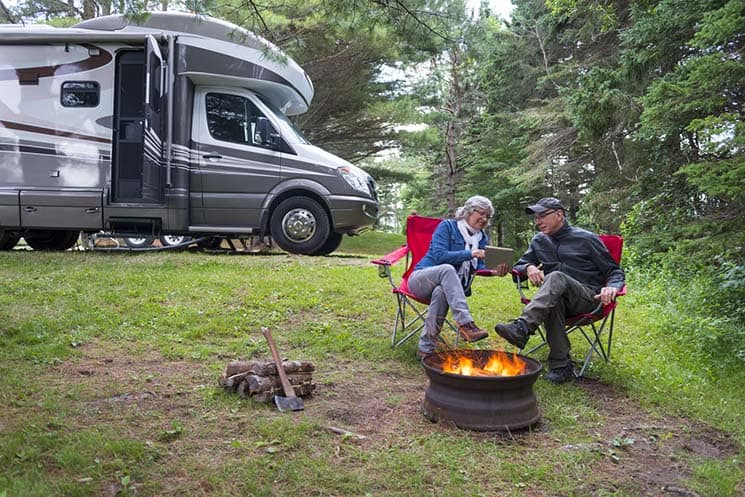 My wife and I decided to drive across Canada, RV camping along the way.
The idea of towing our big 5th wheel did not sound too appealing so we decided on a cheaper, easier option……..we lived in a camper (essentially a box) in the back of our pickup truck.
We thought that box living would not be much of an inconvenience as we had done it before……..many… many years ago.
The box we bought was used and was still in reasonably good shape. It came with a full-sized RV fridge, a stove, and a sink as well as a nook with a small table and bench seats. It had a bathroom and shower combination too.
Floor space……20 square feet.
This box came with an additional smaller box attached to the front….our bedroom……no headroom…..6 feet long so no stretching my toes out. Ah….not a problem.
There was ample storage….we thought. Everything sounded great. What could go wrong?
Ha! Where to begin?
RV Camping Maneuverability
Moving around in the box has its challenges. If one person is occupying the floor, the other person must be sitting down or standing outside. If one wishes to pass down the narrow hall, then one has to ask permission…and hopefully, the present space occupier will graciously sit down and let person 2 pass by. This becomes critically important if person 2 is hoping to get to the bathroom in a hurry.
Speaking of bathroom….there is not much privacy in a box. Even when you close the bathroom door, the paper thin walls do not muffle noise very well nor do they dampen olfactory senses. On some occasions, one may even feel vibrations through-out the box if person 2 is having a rip-roaring good time in the bathroom. Just using the bathroom has all sorts of challenges.
The little room is about 2 ½ feet by 2 ½ feet so maneuvering around in there takes some serious pre-planning. I would suggest removing all unnecessary clothing and footwear before attempting to sit on the throne.
The RV Shower
Using the shower also has its challenges. This brings up another very delicate matter. You will be exposed to your mate's body parts that you have not seen in 30 – 40 years. THINGS HAVE CHANGED! Prepare yourselves!
There is no way to take a shower without first removing all your clothes externally from the bathroom….read hallway…you know that open 20 square foot common area. If your mate is not prepared for this, it could be a very traumatic experience for all concerned.
Showering itself requires contortionist ability. Not easy at this age. Again planning is very important. You must have an attack plan for applying soap and follow up rinsing before you begin. If you do not wash in a predetermined manner you could very well hurt yourself. Muscle pulls and joint lockups are not uncommon. Yelling for help will not resolve anything as there is not enough room in that little cubbyhole for 2. If you find yourself in this predicament I would suggest that you try to unlock the door and just crumble in a broken heap out in the aforementioned common area. Once your mate stops laughing I'm sure they will come to your aid.
Drying Off
And that is just the washing….drying off has its own perils. Remember all this drying off must occur external to the bathroom. If you have never witnessed your mate rubbing themselves with a large towel in all sorts of strange ways, perhaps you should just avert your eyes. There is just no way to erase the image of your mate bending over and drying off their butt.
Oh, and by the way…be sure to close all window curtains during these events or risk the park security guy knocking on your door telling you to close the curtains as you are scaring all the animals in the surrounding forest. Having that happen once to me was enough.
Perhaps we should take a little break now…..maybe take a little walk and try to erase these vivid descriptions from your mind before continuing. OK….ready to continue?
The RV Bedroom
The bed is located up a few feet from the big box..at the front. There is no headroom to speak of so in order to get into bed one must first make one's way up to the bed platform and then crawl along the length of the bed until finally reaching one's designated sleeping spot. Does not sound too difficult until you try doing it at our advanced age. When was the last time you climbed up anything let alone crawled on your hands and knees through disheveled sheets and blankets? I can't remember either.
Getting into bed is not as difficult as getting out of the bed. The best way, as a matter of fact, it is the only way, to get out of the bed is to butt scoot your way to the edge and hurl yourselves off the bed platform. There is a potential hazard though. Rugburn to certain parts of your anatomy…so be careful.
Other Privacy Concerns
Scratching and picking certain parts of one's anatomy subtly is another difficult task to perform. In a house, one could just step around a corner, out of sight for a second, then scratch the necessary part and be done with it. No such luck in a box. And forget about trying to get to some remote part of your body in the washroom…….cramps, sprains and falling down are usual consequences of trying this tactic. Your best bet is to just hope your mate doesn't notice…although your oohs and aahs usually give it away.
Finally…how to pass unwanted intestinal gas. There are two problems with trying to perform this act without being noticed. I'm sure you know what those two things are. If you think you can quietly squeeze out a little toot without notice, you are forgetting about one of the two byproducts of passing wind. Your mate's query "Who died?" is a sure sign that they have picked up on your little secret. You might as well just let'er rip. Eventually, your mate, who at this point would be collapsed on the floor, turning purple and gasping for air, will have to get up as they are probably blocking the way to the fridge where the cold beers are.
So, that's it. My wife and I are still married. We occasionally reminisce about all the "fun" we had living in a box in the back of our pickup.
My advice…..fly.
About the Author
I am a 71-year-old Canadian who along with my wife, took an RV camping trip through-out North America. We recently traveled across Canada after opting to travel in a truck and camper instead of our usual 5th wheel. I have written a humorous account of the entire trip but have parsed it down to just a basic description of actually living in the camper for 3 months.
Our Sponsors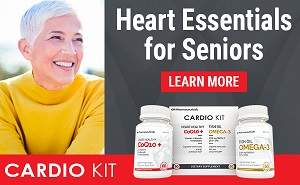 Cardiologist Developed and Recommended
---
Your ad could be here.
About
This top-ranked site now has over 4,000 pages of humor, nostalgia, senior advocacy and useful information for seniors 50+. Updates weekly!
The daily e-zine for everyone over 50 who feels way too young to be old.
"...the perfect mix of Andy Rooney, Dave Barry, and Garrison Keilor, combining knee-slapping humor with useful information and genuine compassion."
Retired.com
"Thousands look to and trust Suddenly Senior. Other Websites pale in comparison to the real-life, intimate look into senior lives. What sets apart Suddenly Senior is its blistering honesty and its incomparable encouragement. Millions need guidance."
Suzette Martinez Standring
"Best Senior Site ever on the Web! Great, up-to-date information on how seniors can save money on drugs. Wonderful nostalgia. Hard-hitting senior advocacy pieces that get read in high places. Wonderful humor. It's all at Suddenly Senior."
Alexa.com
KUDOS
Now read by 3.1 million in 83 newspapers from Florida's St. Petersburg Times to the Mumbai, India News.