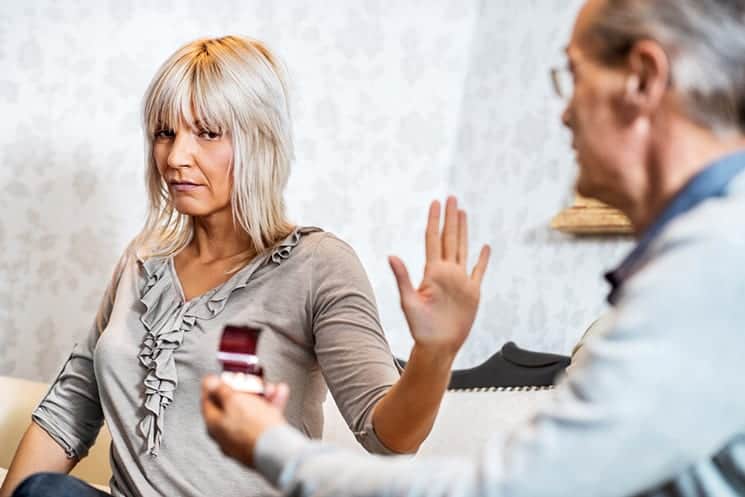 Much to my wife's disappointment, I'm pretty sure I was born without the Romance Gene. Being romantic just doesn't come naturally to me. My efforts to fake it just doesn't seem to work out all that well either. My intellect knows many of the rules for being romantic, but putting these rules into practice just doesn't happen naturally for me.
Gifting Flowers Pointless?
I know that women love to receive flowers. I'm not all that sure why. Flowers for their birthday, flowers for Valentine's day, flowers for our anniversary, flowers . . . just because? I'd rather get a fishing rod, tickets to Pearl Jam, or even a bag of tacos. Flowers can't be eaten, they don't play music or dance and they have no future value as an investment. They just sit in a vase smelling pretty before they rot and have to be thrown away.
They seem so pointless. But women love flowers, so I suppress my lack of understanding them and get my wife flowers. I even mess that up.
Flower Gift Failures
Apparently, giving your wife flowers means that you must spend money on them; money that could have gone towards a new fishing rod. I know this because a few years back, for our anniversary, I sent my daughter, Natalie, on a covert mission to my neighbor Robert's flower bed to pick a bouquet of flowers for me to give to my wife that anniversary evening. It seemed like a win-win situation. My wife got her pointless flowers, and I didn't have to spend a dime on them. My wife did not see it as a win. Granted, had I inspected the bouquet my three-year-old daughter had created a little more closely, I might have noticed the popsicle stick and skeletonized bird leg that was included, but still, it's the thought that counts, I was always told. ..FAIL.
The next year I spent money on flowers for our anniversary . . . and her birthday and Valentine's Day, all in one shot. The local florist was going out of business and had nearly their entire stock at half off. I purchased a dozen bouquets and colorful, smelly-goody potted plants to give to my wife. I figured that this should cover me for at least the coming years' worth of flower-buying occasions. . . FAIL
Romantic Anniversary
Last year, I had planned a romantic anniversary weekend getaway complete with honeymoon hotel suite and beer served in plastic champagne glasses. It was a sure thing — or so I thought. I now know that it is considered an anniversary miss-step to schedule a romantic getaway in conjunction with attending the Comic-Con convention — even though the convention only took up the daytime, leaving us free to be as romantic as we pleased for dinner. To me, it just seemed to be practical. Killing two birds with one stone. . . FAIL. Apparently, practicality is the enemy of romance.
Thrift store sexy lingerie . . . FAIL. I buy all my clothes there, but I guess Miss Nordstrom is too good for that.
Eating one of Taco Ray's Monster Bean Burrito with extra onions garlic dip on a romantic date night . . . FAIL. She wouldn't let me even sleep in the same room with her. It's hard to be romantic from the couch.
One year I threw my best creativity at the whole anniversary ordeal. I spent all week training our dog Pippi and our cat Schnitzel to be ring bearer and flower girl to present my wife with a diamond-like ring. Then I bought a little cat tuxedo for Schnitzel and managed to wrestle Pippi into my wife's wedding dress to maximize the cuteness of my presentation. I even put deodorants on the dog's armpits so that my wife wouldn't complain about her wedding dress "smelling like a dog". It's the thought that should have counted. . . FAIL. How was I to know that the stupid dog would lick the deodorant from her armpits, causing her to vomit on my wife's wedding dress?
Missing Romance Gene
I don't have the Romance Gene. I may never get it right. But that won't stop me from trying. If it's important to my wife, then it's important to me. I just wish there was an instruction manual. Maybe someday they will come up with a cure for having been born without the Romance Gene. Maybe they will be able to transplant one into someone such as me.
Or maybe, someday they will start removing the Romance Gene from women . . . like a diseased tonsil.
Our Sponsors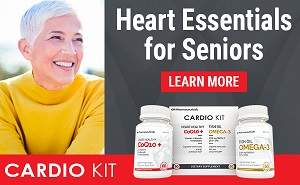 Cardiologist Developed and Recommended
---
Your ad could be here.
About
This top-ranked site now has over 4,000 pages of humor, nostalgia, senior advocacy and useful information for seniors 50+. Updates weekly!
The daily e-zine for everyone over 50 who feels way too young to be old.
"...the perfect mix of Andy Rooney, Dave Barry, and Garrison Keilor, combining knee-slapping humor with useful information and genuine compassion."
Retired.com
"Thousands look to and trust Suddenly Senior. Other Websites pale in comparison to the real-life, intimate look into senior lives. What sets apart Suddenly Senior is its blistering honesty and its incomparable encouragement. Millions need guidance."
Suzette Martinez Standring
"Best Senior Site ever on the Web! Great, up-to-date information on how seniors can save money on drugs. Wonderful nostalgia. Hard-hitting senior advocacy pieces that get read in high places. Wonderful humor. It's all at Suddenly Senior."
Alexa.com
KUDOS
Now read by 3.1 million in 83 newspapers from Florida's St. Petersburg Times to the Mumbai, India News.