Boomers often ask me what it's like to be retired.
I tell them I haven't a clue.
"But," my huckleberry friends rejoin, "Retirement's an American prerogative, right? The reward for a productive life?"
Apparently, these whippersnappers see a stall full of horse muck and fully expect to find a pony in there somewhere.
"You've got to be kidding," I declare, wondering if I was ever that naïve.
"But," they stutter the stammer of long-held dreams shattering, "What about lying by the pool reading all those books you never had time for? Lollygagging with old friends around the 19th hole at Pebble Beach? The occasional jaunt to London or Maui?
Ha!
I suggest this starry-eyed version of retirement is but the sly and smirking propaganda of bank retirement funds and private money managers.
Besides, few of my generation lollygag or jaunt. Unlike the post-war, let-the-good-times-roll boomers, we're Calvinist-grounded children of tough times – the Depression and World War II.
We who predate the boomers don't know how to lollygag.
Instilled from birth with the work ethic of a rock-ribbed bumblebee, the mere thought of a life of leisure gives many of us the shivers. Sure, in weaker moments of the past we dared to dream of some vague time and place in a future free of kissing bosses' butts.
But none of us actually thought it through.
Then, suddenly, gold watch in hand, we awoke to the nightmare of nothing to do. Given absolute freedom from work, from responsibility, even from habitual counterfeit smiles for our fellow drones, we were at once wide-eyed and aghast at this new void filling our lives.
"Enjoy your retirement!" we were told, the company door slapping us across the butt.
"Enjoy?" Just the thought of leisure without penalty gives my generation the creeps. We take unwarranted pleasure seriously. Indeed, old workhorses like me see pleasure as the slipperiest of slopes.
Why else would seniors with more disposable income than God choose to labor when they could be basking aboard their 300-foot yacht, Wretched Excess, surrounded by beautiful people, all more or less naked?
They do because we find the idea of retired relaxation about as comfortable as the back seat of a '49 Crosley coupe. Generally, we jump directly from career to volunteering at the local hospice, joining the Peace Corps, or bagging at Publix, much depending on our 65th birthday bank balance.
And those few who, after retirement, seriously attempt to dawdle around the house are brought to our senses forthwith by a spouse screaming, "That's it! Either you go do something or I'm out of here."
From AARP to ADD in 20 Years
So, what's it like to be retired?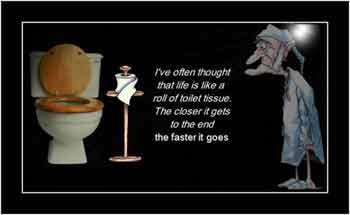 From age 50, when you get that gloomy news from AARP that you're now eligible for senior discounts, senior tax help, and senior moments, to that day twenty years later when you realize that you're spending more time at doctors' offices than with your spouse, keeping busy engrosses the mind.
Soon we are victims of a geezer version of Parkinson's Law; we all wonder, "Where does the time go?" as we hurry about, tending a dozen projects of which few are ever completed.
By age 70, we pass caring. We're now at an age when, no matter how diligent and harmless we may pretend to be, society ignores us anyway, preferring that we, our wrinkles and our funky smells simply disappear, if not from the face of the earth, then at least from the line in front of them at McDonald's.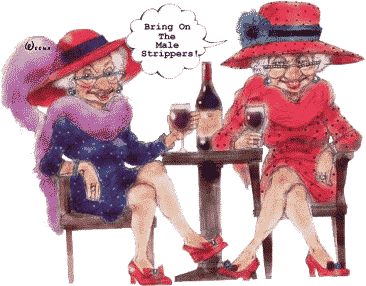 In retaliation, we shake off our strict upbringing and, by default, fall into the freedom of being ourselves and loving it.
To be yourself: that's the real prerogative of retirement. It is where grace is found.
My advice to retiring boomers? Skip the guilt, leave salvation to God, and go directly to the joy of being imperfect, the joy of being you.
Our Sponsors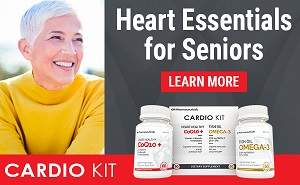 Cardiologist Developed and Recommended
---
Your ad could be here.
About
This top-ranked site now has over 4,000 pages of humor, nostalgia, senior advocacy and useful information for seniors 50+. Updates weekly!
The daily e-zine for everyone over 50 who feels way too young to be old.
"...the perfect mix of Andy Rooney, Dave Barry, and Garrison Keilor, combining knee-slapping humor with useful information and genuine compassion."
Retired.com
"Thousands look to and trust Suddenly Senior. Other Websites pale in comparison to the real-life, intimate look into senior lives. What sets apart Suddenly Senior is its blistering honesty and its incomparable encouragement. Millions need guidance."
Suzette Martinez Standring
"Best Senior Site ever on the Web! Great, up-to-date information on how seniors can save money on drugs. Wonderful nostalgia. Hard-hitting senior advocacy pieces that get read in high places. Wonderful humor. It's all at Suddenly Senior."
Alexa.com
KUDOS
Now read by 3.1 million in 83 newspapers from Florida's St. Petersburg Times to the Mumbai, India News.